Metro Aviation, March 03, 2015 - Metro Aviation operates the largest, most comprehensive air medical completion center in the world and has completed more EC135s and EC145s than any other completion center.

Metro is in the process of completing its 75th EC145, which is also North America's first EC145 T2, a considerable milestone for the company that recently celebrated its 200th EC135 completion.

"Metro Aviation's reputation as a pioneer and innovator of helicopter completions has never been more apparent than through the work they have done with the first Airbus EC145 T2 delivered to the U.S.," said Chad Jones, Dare MedFlight Director of Operations. "Dare County is excited to be the launch customer for this new airframe and appreciates the professionalism and expertise demonstrated by Metro Aviation through the entire completion process."

The EC145 T2 is a versatile multi-mission helicopter utilizing Airbus' recognizable Fenestron tail rotor. MedFlight's new aircraft is equipped with an EMS interior, wire strike protection system, air conditioner, dual Nightscanner searchlight, ADS-B In and Out-surveillance and a color weather radar, among other features.

"We are proud to add another first to our resume. We completed the first EC135, the first EC145 T1, and now the first EC145 T2," said Metro Aviation Managing Director Milton Geltz. "We are taking what worked well for the first 74 and making it better for the 75th and beyond."

Dare MedFlight is a county-owned aeromedical operation based in Dare County, North Carolina. The EC145 T2 will be on display at HELI-EXPO in Orlando on the Airbus booth, #2437.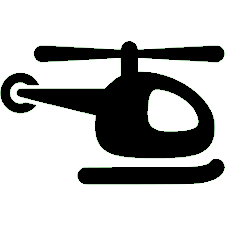 Aircraft mentioned in this article :
H145 / EC145T2 N401MF ( Metro Aviation )


EC145 in

Metro Aviation