FAASA Acquired Hispánica de Aviación


Spanish group FAASA has purchased 100% of the helicopter operator Hispánica de Aviación (HASA) an important operator of the PZL W-3 Sokol

FAASA, December 27, 2017 - Grupo FAASA has purchased 100% of the helicopter operator Hispánica de Aviación (HASA) in order to expand air services, such as search and rescue (SAR) missions, mainly in the Canary Islands.

With this operation, a new helicopter model has been incorporated, the Sokol W-3, and HASA also starts operating with the Bell 412.

In addition, Madrid-based Hispánica de Aviación has now new maintenance facilities (Valladolid and Tenerife) allowing to sustain the new fleet that it will incorporate into its air operation line, having a positive effect on greater effectiveness and execution of services.

In compliance with the quality and safety standards of Grupo FAASA, the flight crews coming from HASA are undergoing an exhaustive and complete plan of continuous training through the Flight Training Organization ATO that includes both training in real flights and in simulator of Bell 412 at Seilaf in Seville.

Hispánica de Aviación (HASA)

HASA is a helicopter operator founded in Madrid in 1986, specializing in aerial work, highlighting firefighting operations and search and rescue missions, being a reference company worldwide in the sector and with an international presence in Europe and South America.

In the last 25 years HASA has specialized in managing emergencies with helicopters. In fact, it was the first Spanish company to operate heavy helicopters and performed the cleaning of electrical insulators for high-voltage lines, apart from having carried out transport and filming services for both public and private clients.

Nowadays is focusing its activity on firefighting and SAR, where it is a real reference. HASA has a fleet of almost twenty helicopters of the Sokol and Bell 412 types operating from more than 15 bases totaling more than 25,000 flight hours.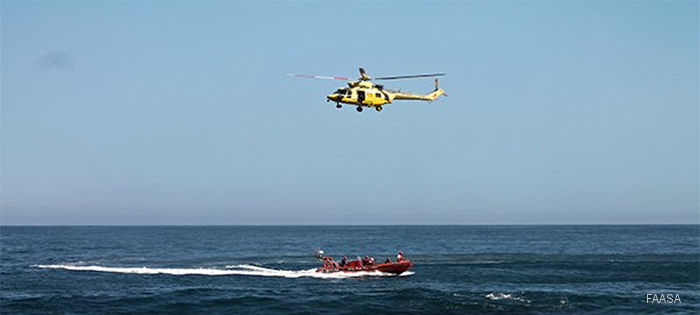 This article is listed in :


Pegasus Aero Group

Hispánica de Aviación SA
--Helicopters Markets & Finance