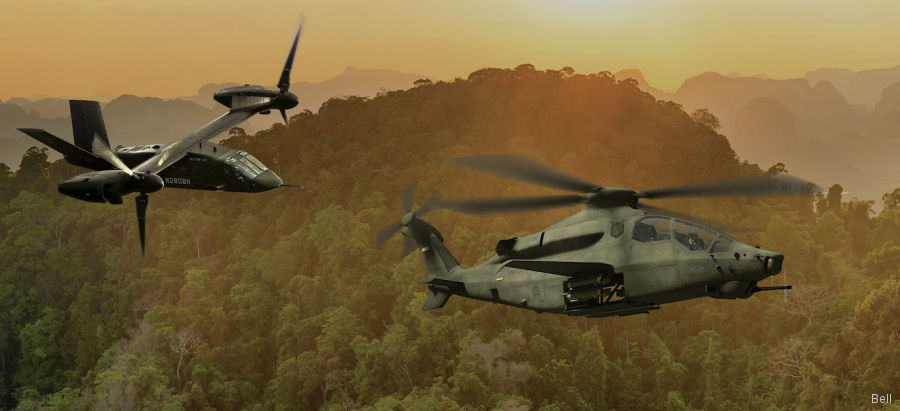 Bell, October 07, 2021 - Fort Worth, Texas – Bell Textron Inc., a Textron Inc company, announced it has signed a teaming agreement with CAE USA Inc, a globally recognized training and mission systems integrator. As part of the collaboration, CAE has agreed to provide Maintenance Training Devices, to assist in the development of Flight Training Devices, and deliver other training products including courseware, Interactive Multimedia Instruction, and procedural training solutions for Bell's Future Vertical Lift family of systems.

As a member of Team Valor and Team Invictus, CAE brings unparalleled experience and technological proficiency in U.S. Army Aviation training that will provide invaluable support as FLRAA and FARA move to programs of record. Per the terms of the agreement, CAE will host early V-280 Valor training at their Dothan, Alabama Training Facility. At this state-of-the-art CAE facility, Army Aviators will have access to next-generation training capabilities.

"Future Vertical Lift is ushering in next-generation capabilities to the U.S. Army. CAE will provide soldiers the operability and maintainability knowledge base needed to successfully operate the V-280 Valor and 360 Invictus in contested environments," said Keith Flail, Executive Vice President, Advanced Vertical Lift Systems. "The addition of CAE to Team Valor and Team Invictus demonstrates not only Bell's commitment to providing the Army the highest performance and flight-proven option to move FLRAA and FARA to programs of record, but also to provide the best training solution possible to the Warfighters."

With the progression of FLRAA and FARA towards programs of record, Team Valor and Team Invictus are committed to adding industry innovators that will provide Army Aviation transformational capabilities. Delivering these advanced weapons systems requires going beyond just developing cutting-edge technology. It also calls for ensuring that warfighters are fully prepared to utilize this technology for multi-domain operations.

"FLRAA and FARA are critical for Army modernization," said Daniel Gelston, Group President, CAE Defense and Security. "CAE's digital technology and synthetic training environments partnered with Bell's enhanced flight-proven platforms, the V-280 Valor and the 360 Invictus, deliver transformational capabilities to Army aviation. We provide soldiers advanced operational training and enable the Army's transition to Future Vertical Lift technology. CAE is proud to contribute to Team Valor and Team Invictus as part of efforts to prepare the next-generation of Army Aviation for future battlefields."

About CAE: CAE's Defense & Security business unit focuses on helping prepare our customers to develop and maintain the highest levels of mission readiness. We are a world-class training and mission systems integrator offering a comprehensive portfolio of training and operational support solutions across multi-domain operations – air, land, maritime, space and cyber. We serve our global defense and security customers through regional operations in Canada; the United States/Latin America; Europe/Middle East; and Asia-Pacific, all of which leverage the full breadth of CAE's capabilities, technologies and solutions.

CAE is a high technology company, at the leading edge of digital immersion, providing solutions to make the world a safer place. Backed by a record of more than 70 years of industry firsts, we continue to reimagine the customer experience and revolutionize training and operational support solutions in civil aviation, defense and security, and healthcare.

We are the partner of choice to customers worldwide who operate in complex, high-stakes and largely regulated environments, where successful outcomes are critical. Testament to our customers' ongoing needs for our solutions, over 60 percent of CAE's revenue is recurring in nature. We have the broadest global presence in our industry, with approximately 10,000 employees, 160 sites and training locations in over 35 countries.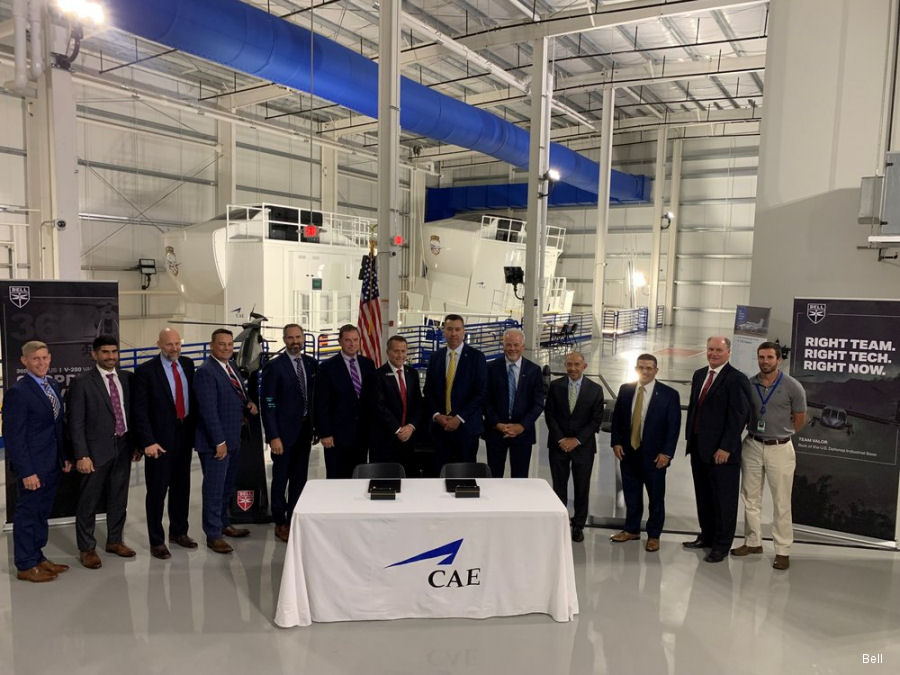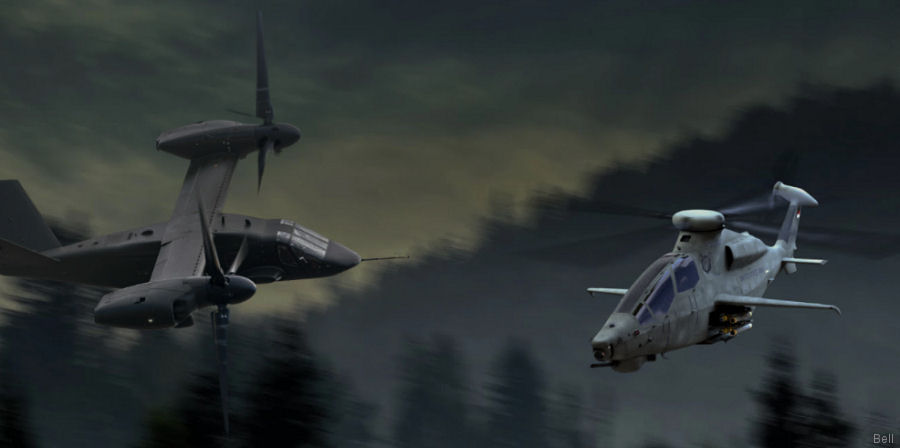 Bell 360 Invictus
Bell V-280 Valor