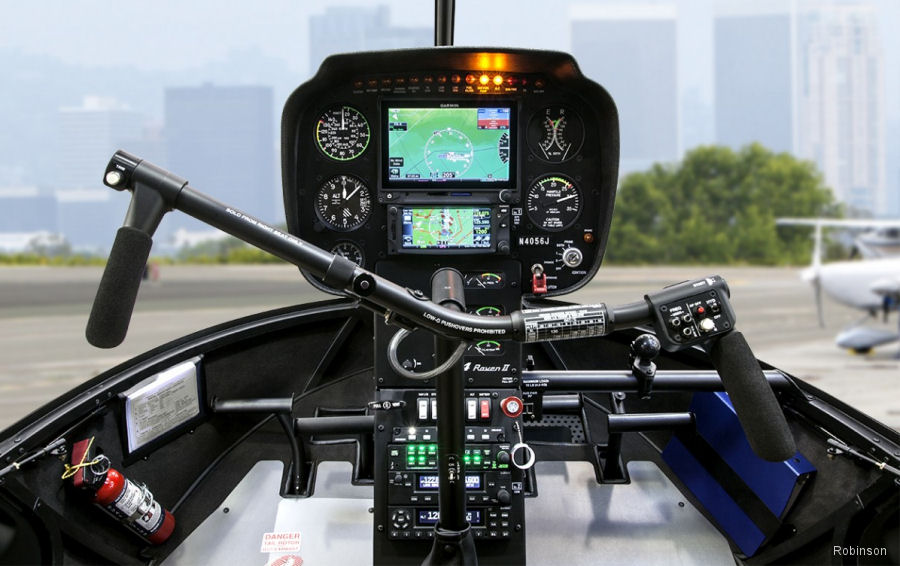 Robinson Helicopters, February 21, 2018 - Torrance, CA — Robinson has added Garmin's new G500H TXi displays to its R44 and R66 options.

The two TXi displays add touchscreen functionality to Garmin's popular G500H system, and consolidate PFD/MFD information on to a single screen. The upgraded displays provide increased resolution and interface with Garmin's GTN 6xx/7xx touchscreen GPS series.

The GDU (Garmin Display Unit) 1060 TXi is a 10.6-inch display installed in Robinson's large G500H console with room beneath for any Garmin GTN 6xx/7xx and Genesys SAS/Autopilot.

The GDU 700L TXi is a 7-inch display installed in Robinson's new compact console with room beneath for any Garmin GTN 6xx. The new landscape-oriented display was designed specifically for Robinson and allows the pilot to switch between a full-screen PFD or full-screen moving map. The compact console configuration eliminates the need for a separate GTN GPS console in front of the pilot.

Both TXi displays support the same optional equipment interfaces (such as XM weather data and radar altimeter) as the non-touchscreen G500H display. The displays also enhance the visibility of the optional Synthetic Vision.

An R66 Turbine helicopter with a Garmin 1060 TXi installation, along with an R44 Raven II helicopter with a Garmin 700L TXi installation will be on display at Heli-Expo in Las Vegas. Both helicopters will also be equipped with a Genesys SAS/Autopilot.

Additional Information will be available on the Robinson website at www.robinsonheli.com

Founded in 1973, Robinson Helicopter Company is the world's leading manufacturer of civil helicopters.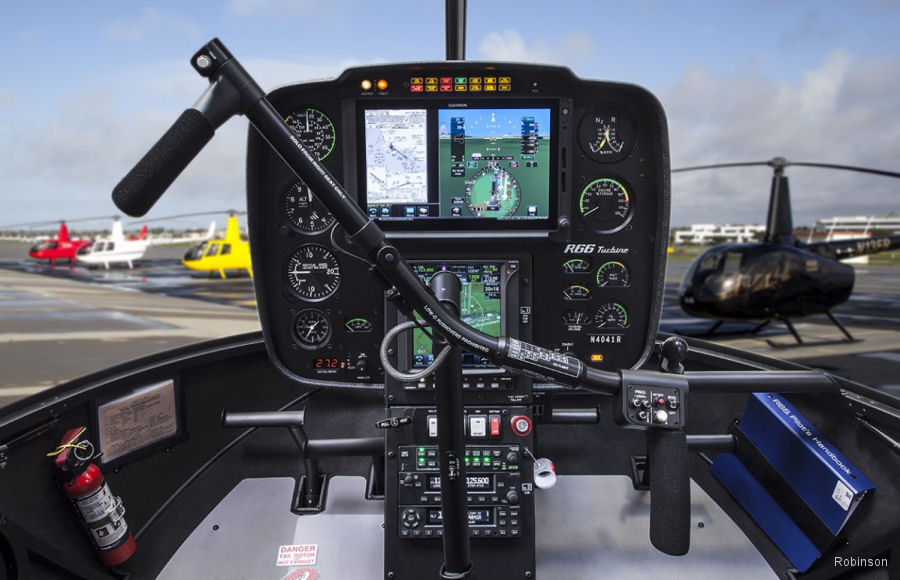 Garmin
Robinson R44
Robinson R66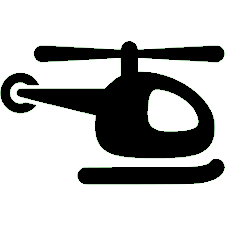 Helicopters Avionics
Garmin G500H TXi Flight Displays Certification