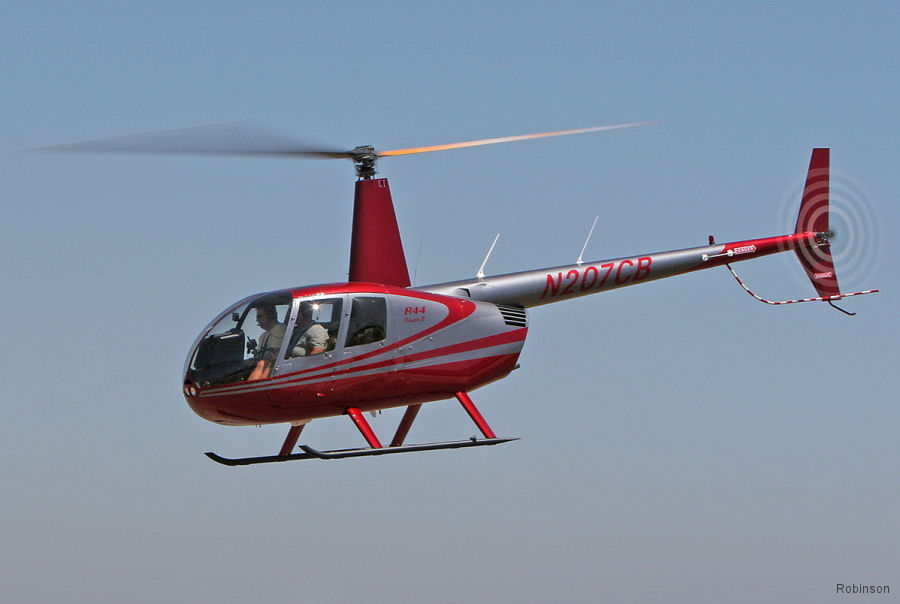 The Robinson R44 is a four-place light helicopter based on the two-place Robinson R22. The R44 features hydraulically-assisted flight controls.

First flight was March 31, 1990 receiving FAA certification in December 1992. The 1000th R44 was delivered by February 2001. It has been the world's best-selling general aviation (GA) helicopter every year since 1999 and is the most produced GA aircraft of the 21st century with 5,800 deliveries between 2000 and 2017 from Torrance, California
Model
Year
History
R44 Astro
1992
R44 Police
1997
Raven or Raven II equipped for police duties. : Receives FAA certification in July 1997

R44 Newscopter
1998
R44 Clipper
1999
R44 Raven
2000
R44 II
2002
R44 Raven II
2002
R44 Clipper II
2003
R66
2007
The Robinson 66 is a five-seat turbine-powered helicopter slightly faster and smoother than the previous R44 and it also features a separate c ...

R44 Cadet
2015
A two-place R44 introduced in 2016 developed with the training market in mind. The airframe, rotor system, and power plant are the same as the ...