Heli Union AW139 New Contract in Gabon


Heli Union, which is operating 8 AW139 in Africa and Asia, leased another one to be operated from Port Gentil, Gabon for offshore passenger transport

Heli-Union, January 18, 2018 - Heli Union has just received one Leonardo AW139 helicopter to support its offshore helicopter operations in Africa.

The market-leading intermediate twin-engine helicopter is leased from a renowned helicopter leasing company.

The leased helicopter will operate on a new contract in Gabon, for offshore passenger crew change from Port Gentil Airport to the designated offshore base.

"AW139 is now becoming one of the most demanded helicopter types in the Oil and Gas industry. We are pleased to lease yet another AW139 to support our offshore helicopter operations. This shows that even during this difficult period, our fleet does not cease to grow and we are heading in the right direction," said Jean-Baptiste OLRY, HELI UNION Sales and Operations Director.

Heli Union is currently operating 8 AW139 in Africa and in Asia.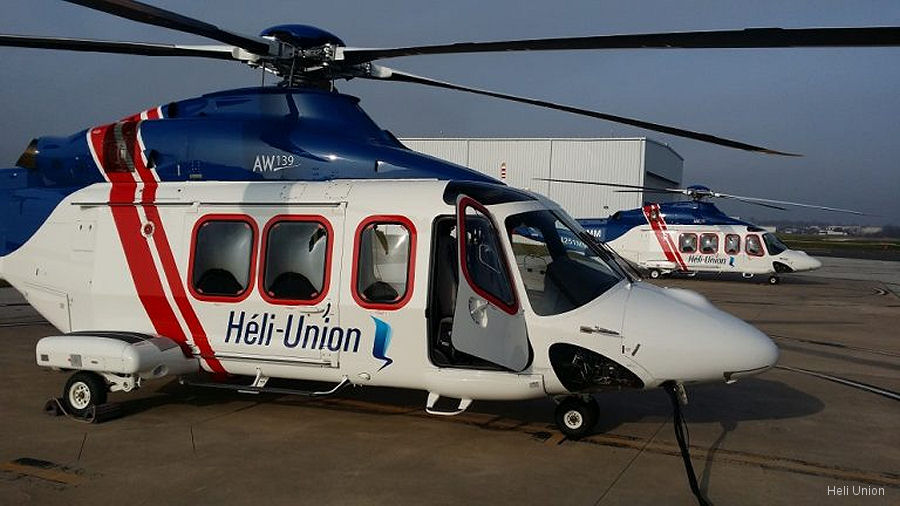 This article is listed in :
AgustaWestland AW139 in

Heli-Union
AgustaWestland AW139 in

LCI Aviation

Port Gentil
You May be Interested In