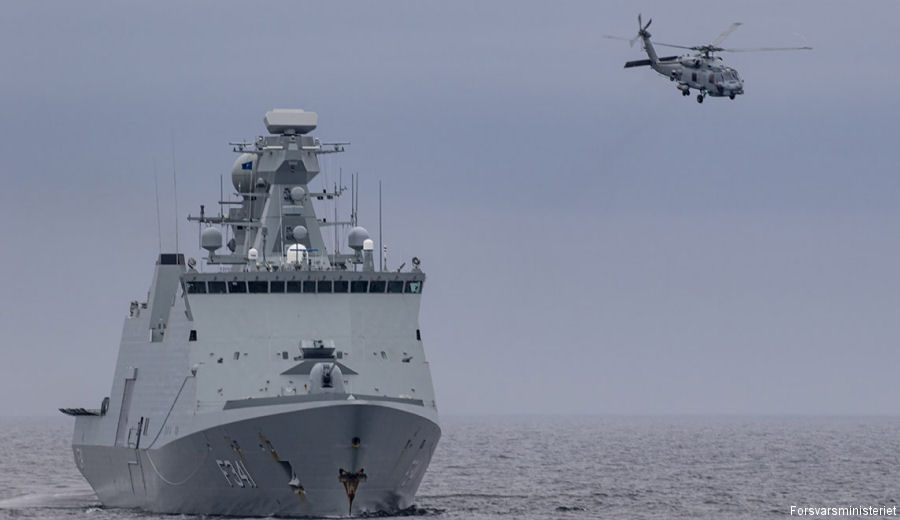 Danish Ministry of Defence, May 25, 2021 - The Folketing has today given broad support to the fact that Denmark from November 2021 and approx. 5 months ahead sends a frigate with accompanying helicopter and a maritime task force to the Gulf of Guinea.

Foreign Minister Jeppe Kofod says: "The Gulf of Guinea is a lifeline for Danish and international shipping. Unfortunately, it has also become a hotspot for piracy and attacks on civilian shipping. Denmark, as the world's fifth largest civilian maritime nation, cannot and will not tolerate this. That is why we are working both diplomatically and militarily to combat the massive challenges of piracy that we see in the area. It is an absolutely crucial effort for Danish exports and for the safety of our seafarers that we have now adopted. "

Minister of Defense Trine Bramsen says: "Military presence is a crucial element in restoring security in the Gulf of Guinea. As a large maritime nation with a strong military fleet, we are therefore at the forefront of the battle. Our navy has extensive experience in the fight against piracy, and I expect that even more countries will support the effort in the near future. The hope is that our presence will deter the pirates and make their work much harder. With our ship contribution, we will also be able to come to the rescue of hijacked ships ".

The new Danish contributions to the Gulf of Guinea consist of a frigate contribution with associated Seahawk helicopter and a maritime task force, staff or liaison officers as well as deployment of the Danish cyber capacity.

The frigate contribution with associated helicopter and task unit will have a total crew of up to approx. 195 people. The contribution is planned to be distributed for a period of approx. 5 months from around November 2021. The purpose of the Danish military contributions is to prevent and combat piracy and thereby create a safer framework for Danish and international shipping in the Gulf of Guinea.

The tasks of the frigate contribution may include surveillance and reconnaissance, area protection, escorting or escorting ships, as well as search and rescue. In certain cases, the maritime task force could be deployed as a boarding team on hijacked ships, in rescue operations and in special reconnaissance missions.
Location :

Gulf of Guinea


Frigate

Absalon class
MH-60R Seahawk in

Flyvevåbnet
Danish Retires Lynx. MH-60R First Deployment
Mission Flight Trainer for Danish Seahawks