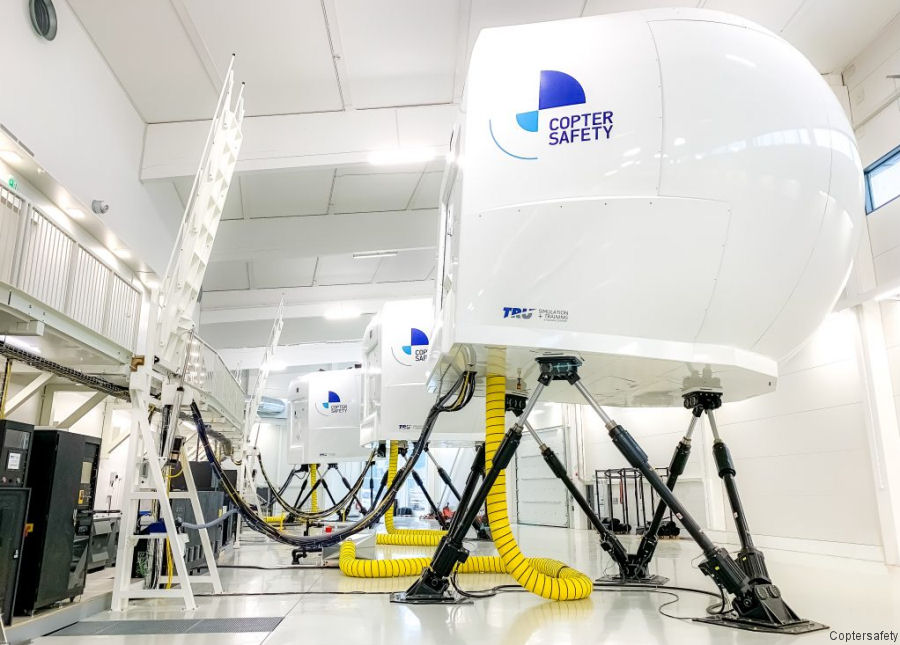 Coptersafety, October 22, 2019 - HELSINKI, FINLAND – On October 18th Coptersafety, a fast-growing independent flight training service provider, is taking one of the world's first H125 level D full-flight helicopter simulators for commercial use.

The Finnish Civil Aviation Authority has granted the simulator the EASA (European Aviation Safety Agency) level D certification. Level D is the highest level of full flight simulator qualifications available.

"H125/AS350 is among the top 5 most popular helicopters in the world and it is used for various demanding missions." Says Mikko Kallio, Head of Coptersafety's Training Department.

"Having now an EASA qualified H125 Level D Full Flight Simulator, Coptersafety can offer a unique environment for operational training and various training scenarios. Like it is the case with multi-engine helicopter operators, single-engine helicopter operators should consider the benefits of regular simulator training sessions for pilots in order to maintain and further enhance their skills, knowledge and decision making. It is also worth mentioning that the flight training itself can also involve high-risk scenarios which can be eliminated by using a level D full flight simulator."

Simulation training benefits from a dedicated and compact facility

The H125 simulator is delivered by TRU Simulation + Training, a subsidiary of Textron Inc. The Airbus Helicopters' H125 is one of the most reliable single-engine helicopters. It is a true multi-mission workhorse, becoming a common sight at heliports, external cargo operations, security officials flight operations, tour operations and airports around the world.

We've started the installation of the H125 Level D Full-Flight simulator at the end of last year, and now it's become fully operational. The test work is done in cooperation with experts from multiple companies to utilize everyone's core competencies best. The test team consisted of representatives from TRU, Reiser, and Aerotim Engineering.

The H125 simulator is now available for training in Coptersafety's modern training center. With H125 Coptersafety provides wet and dry leasing services on the top of type-specific training such as type rating courses conducted under Coptersafety ATO. Coptersafety training center is located next to the Helsinki International Airport in Finland


---

Reiser Simulation and Training - US – German cooperation between TRU Simulation + Training and Reiser Simulation and Training successfully achieves EASA Level D qualification for the H125 Full-Flight Simulator at Coptersafety in Helsinki, Finland.

For this Training Academy Full-Flight Simulator, Reiser Simulation and Training GmbH, Berg/Germany provided their replicated H125 helicopter cockpit, flight model and Avionique Nouvelle® avionics software as well as their replicated H145 helicopter cockpit, flight model and Helionix® avionics software, thus contributing to the successful qualification of TRU's latest FullFlight Simulator.

Achieving Level D qualification – the highest possible certification for a Full-Flight Simulator – emphasizes Reiser's commitment on providing advanced solutions for pilot training. TRU's Odyssey(TM) H® mothership together with Reiser's H125 cockpit module, flight dynamics and avionics software make it the world's newest H125 helicopter simulator to receive Level D certification, being built on Reiser's own flight data and replicated hardware.

Reiser' CEO Dr. Roman Sperl highlights the fruitful US-German cooperation in this program.

"This certification of the H125 project is an example of a very successful cooperation between two world-class simulator companies, one in the US the other in Germany, the operator, Coptersafety, and the Finnish Regulatory Authority", said Dr. Roman Sperl, CEO Reiser Simulation and Training GmbH, "testament to what can be achieved if organizations are committed to excellence".

About Reiser Simulation and Training: Reiser Simulation and Training GmbH is a family-owned company founded in 1988. It has a proven track record in sophisticated full-flight simulators, flight training devices and comprehensive training services for pilots and technicians of the leading-edge fixed and rotary wing aircraft such as Typhoon, Tiger or NH90. The company has built a solid reputation through its understanding of its clients' needs, and applying extraordinary quality standards and manufacturing to the most reliable products of its class, thus reducing the operational cost for its customers. More information can be found at www.reiser-st.com or on Twitter, LinkedIn and Instagram.

About TRU Simulation + Training: TRU Simulation + Training Inc., a Textron Inc. (NYSE:TXT) company, delivers innovative, total aviation training solutions to the commercial, business and military markets while providing superior technical support and customer service. Headquartered in Goose Creek, S.C., the company is known for its high-fidelity training devices, pilot training, military mission training, and aviation training services and support. More information is available at www.TRUSimulation.com.

About Textron: Textron Inc. is a multi-industry company that leverages its global network of aircraft, defense, industrial and finance businesses to provide customers with innovative solutions and services. Textron is known around the world for its powerful brands such as Bell Helicopter, Cessna, Beechcraft, Hawker, Jacobsen, Kautex, Lycoming, E-Z-GO, Greenlee, Textron Off Road, Arctic Cat, Textron Systems, and TRU Simulation + Training.

Coptersafety OY
EASA
European Commission
Airbus H125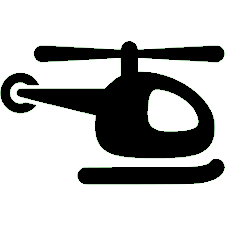 Helicopters Flight School - Training Civilian

Reiser Simulation and Training
Italian Hoverfly at the New Finnish H125 Simulator