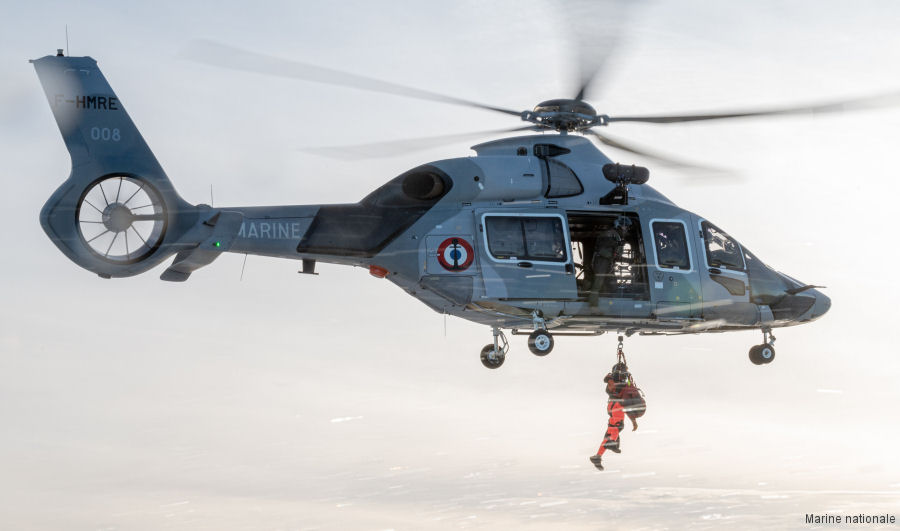 France Ministry of Defence, April 10, 2023 - The military evaluation of the interim fleet (FI) Airbus H160 helicopter started in Hyères last September and continues in Lanvéoc, its future base and home of Flottille 32F.

Pending being declared fully operational, the H160 FI continues to be put to the test daily in the demanding conditions of the tip of Brittany.

In a joint action within Atlantic Maritime Region Command (CECLANT), the deployment by H160 FI helicopter with an evaluation team and then with an intervention team was evaluated on March 23rd.

Carried out in 3 phases (preliminary briefing, simulation, flight), this evaluation included the participation of personnel from the firefighters of Brest, specialized teams from CECLANT and the rescue tug RIAS Abeille Bourbon and its crew.

In 40 knots of wind, reduced visibility and rough seas, the insertion by winching of the 2 complete teams (assessment and intervention team with a total of 7 people) and their equipment was carried out in 2 flights.

The results obtained now make it possible to validate the configuration of the cargo and the projection capacity at an equivalent distance of 70 nautical miles without refueling which constitutes a very promising result for future operations in the Ouessant rail (about 50 nautical miles from Lanveoc).

The next evaluation step now will see a Naval Aeronautics Practical Experiment Center (CEPA) detachment test the external load carrying capacity of heavy loads.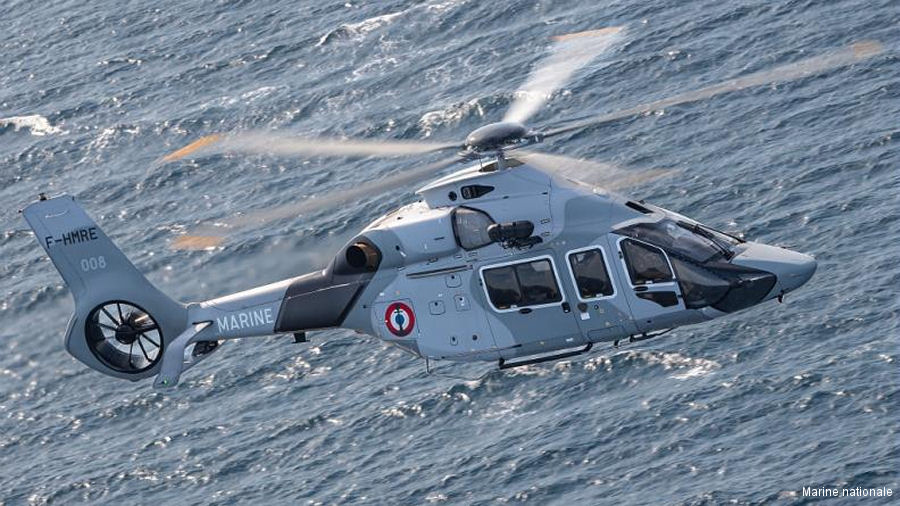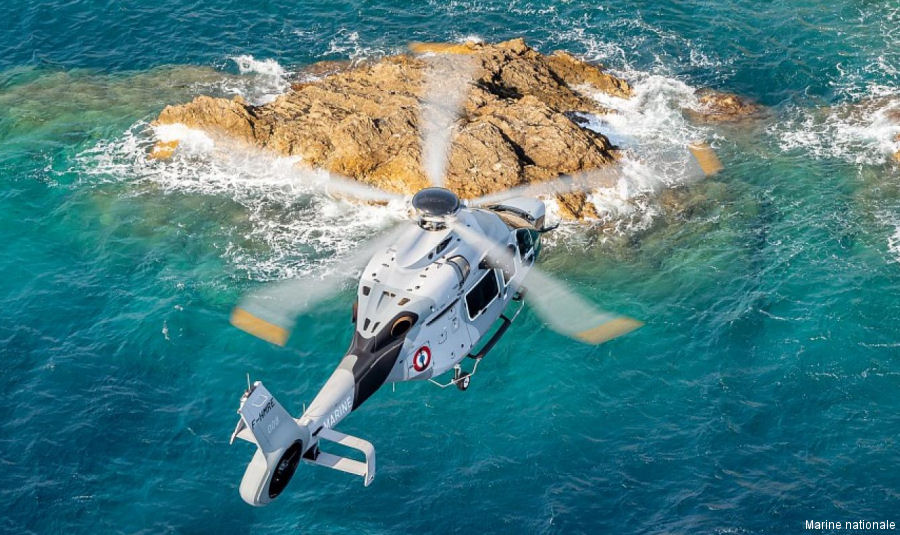 Location :

Lanvéoc-Poulmic
H160B in

Aéronautique Navale