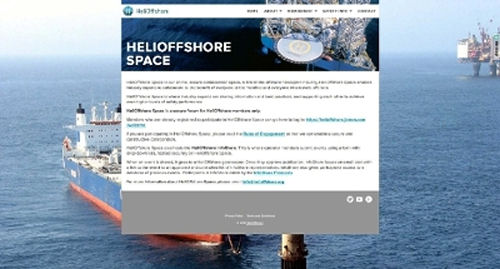 Jive, May 24, 2016 - PALO ALTO, Calif. - Jive Software, Inc. today announced that HeliOffshore, the global safety association for the offshore helicopter industry, selected Jive to connect helicopter operators, global manufacturers, aviation regulators, academics and other stakeholders across the expansive rotary-wing ecosystem.

HeliOffshore Space, the new Jive-powered community, helps bring the industry together to collaborate on safety initiatives that will benefit millions of offshore workers who depend upon helicopters to get to and from work safely.

HeliOffshore's members include oil and gas industry majors, the four large aircraft manufacturers—Airbus, Agusta Westland, Bell and Sikorsky—and providers of avionics and other specialist services. Via the HeliOffshore Space, the association is bringing together 400 people from more than 80 member organizations. HeliOffshore worked with Tonic Analytics, a UK-based data analytics and solutions specialist, to implement Jive as the underpinning of its new cloud-based collaboration hub.

"We are bringing together our global industry to enhance safety in offshore helicopter operations. With HeliOffshore Space, we have increased the reach and flexibility of that collaboration as people share and update best practices and exchange safety information," said Francois Lassale, operations director at HeliOffshore. "Our members appreciate Jive's secure user permissions and we have found it easy to give new people access to relevant spaces. Even HeliOffshore members who are also competitors are working effectively within this one digital environment, which helps us achieve our aim of ever-higher levels of safety."

An aviation industry first, HeliOffshore Space enables collaborative work streams across the association's growing membership for the benefit of everyone who travels offshore. It connects industry experts—no matter where they are in the world—to share valuable knowledge and advocate for important safety initiatives, such as health and usage monitoring, effective use of automation, operational performance monitoring, and flight path management.

The solution leverages Tonic's red.thread data analytics platform, which integrates with Jive to seamlessly blend online discussions with important data from aircraft operations, manufacturers and aircraft assets themselves. For example, the solution's information sharing capabilities enable helicopter operators to quickly and securely exchange data about safety-related events, while HeliOffshore can run analytics and monitor dashboards to spot key trends and risks, and review and discuss information in restricted permission groups.

"Until now, collaboration within human teams has been separated from the digital world that surrounds them, including data derived from physical assets and business operations," said Andy Dollin, a founder at Tonic. "Through Jive's extensible cloud software and Tonic's data analytics platform, we can seamlessly integrate these two universes and drive real change in the aviation industry."

"HeliOffshore Space is an inspiring example of the opportunity we have to blend human conversations with data from machines, devices, systems and applications to benefit people," said David Macmillan, senior vice president of global sales at Jive Software. "By uniting the Internet of Things with the Internet of People in a collaborative hub, organizations like HeliOffshore are blurring the lines of siloed work streams and achieving all kinds of previously unattainable business and social outcomes."

HeliOffshore is dedicated to improving offshore helicopter safety around the world. Founded by five leading helicopter services operators, HeliOffshore membership is open to any enterprise with a stake in offshore flight and a determination to make it ever safer. The association is developing, sharing and applying best practices; creating and using advanced technology; and advocating for harmonized global flight standards.

Tonic is a Southampton, UK based data analytics and solutions company with an unwavering focus on client business outcomes and deep domain expertise in the aviation industry. Formed in 2015, the company is already delivering game changing solutions for global organizations and businesses.

About Jive Software: Jive (Nasdaq: JIVE) is the leader in accelerating workplace digital transformation for organizations, enabling people to work better together. The company provides industry-leading Interactive Intranet solutions and Customer Engagement communities that connect people, information and ideas to help businesses outpace their competitors. With more than 30 million users worldwide and customers in virtually every industry, Jive is consistently recognized as a leader by top analyst firms, including Gartner Inc., Forrester Research and Aragon Research.

HeliOffshore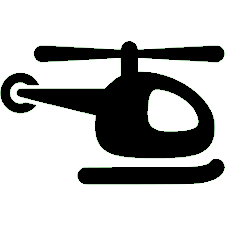 Helicopters Parts