AW139 Hoist Training Facility by CHC in Den Helder


CHC has a new hoist training facility for AW139 and AW169 offshore workers, SAR hoist operators and technical crew members in Den Helder , Netherlands

CHC, April 03, 2018 - DEN HELDER – CHC Group has announced the launch of its new hoist training facility, certified to train offshore workers, SAR hoist operators and technical crew members in on and offshore hoist operations.

The facility, located within CHC's Den Helder base, has been designed to resemble a Leonardo AW139 cabin and can also be used to simulate Helicopter Hoist Operations (HHO) conditions from an AW169.

CHC EMEA Regional Director Mark Abbey explained: "We are delighted to see the new facility open and meeting the needs of new and existing customers. As a global helicopter operator, CHC has a long history of innovation, global standards and investment in new technology and this is a perfect example of how we continue to diversify to meet the needs of our customers across the SAR, oil and gas and renewables markets. We have already received positive feedback on the training from our launch customers, which included one of the major global oil and gas super operators."

The one-day Helicopter Hoist Operations course, with an optional second day on the aircraft, is designed to offer theory and practice to between four to six candidates. Feedback from launch customers, including a major global oil and gas super operator major, has been very positive.

Den Helder Base Manager Jan Lalkens explained: "CHC is well known for its global oil and gas and search and rescue services. We are now eager to show how our business and technical skills have transformed to support different industries as we drive CHC's long-term strategy to broaden our range of services to the energy market and continue to grow our renewables service."

About CHC: For more than 70 years, CHC Helicopter has provided safe, reliable, cost-effective helicopter service in some of the most remote and challenging environments around the world. With extensive experience transporting customers in the oil and gas industry, supporting search-and-rescue and EMS contracts, and providing maintenance, repair and overhaul services, our dedication to safety and reputation for quality and innovation help our customers reach beyond what they thought possible.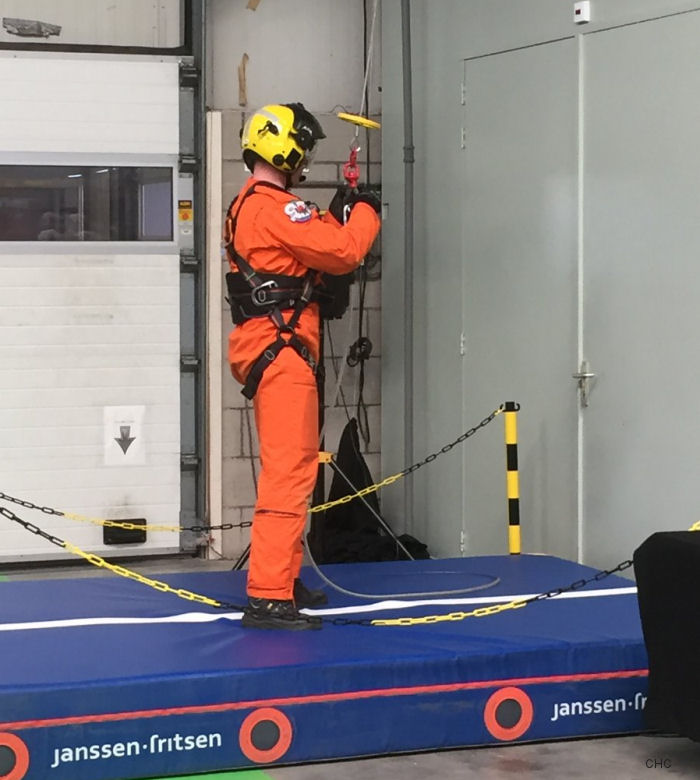 This article is listed in :
AgustaWestland AW139 in

CHC Helicopters Netherlands bv
--Helicopters Flight School - Training Civilian

CHC (De Kooy)
CHC Helicopters Netherlands bv

De Kooy