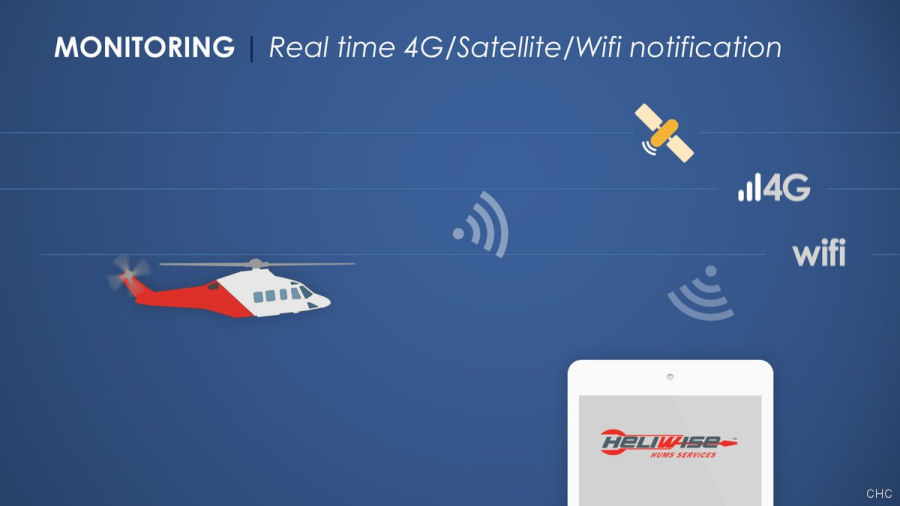 CHC, February 26, 2018 - LAS VEGAS - Following successful trials with CHC Helicopter in 2017, Leonardo is collaborating with SKYTRAC to implement a next-stage Real-Time Health and Usage Monitoring System (HUMS) onboard the AW139.

CHC continues to lead system implementation and testing.

The solution installs key data sets from Leonardo's Heliwise HUMS analytics software on SKYTRAC's ISAT-200A data acquisition unit and transceiver. Paired with real-time monitoring and a globally reliable satellite connection, operators are notified about issues as they arise during flight. A wireless file download process, including WiFi and 4G cellular connectivity, also sends complete HUMS data straight into the Heliwise software as soon as the aircraft arrives back at home base.

"Timely use of HUMS data is a proven way to effectively identify emerging technical issues or to continuously keep clear the helicopter for the next flight. However, in traditional HUMS systems, crucial information can remain hidden until maintenance staff physically retrieve a raw data file and submit it for analysis. Our solution simplifies and speeds the HUMS analysis process so the operator can troubleshoot faster and prepare for aircraft arrival. The result is improved aircraft availability, reduced turnaround time, improved scheduling and, ultimately, new tools for managing safer deployments," said Leonardo Helicopter VP Customer Support Giovanni Cecchelli.

"SKYTRAC will be acquiring and monitoring all HUMS parameters in real-time with the ISAT-200A. We are applying Heliwise analysis in real-time in the air and sending notifications to the ground to proactively alert stakeholders as soon as a threshold exceedance is detected. We also store the full data set and make this easily accessible post-flight," said SKYTRAC VP Sales Jan van der Heul."

Simply put, this technology makes the HUMS data flow faster allowing us to streamline our operations and provide better, more efficient service to our customers. Having real-time alerts generated based on OEM source data ensures we're working to highest active monitoring standard possible, helps us quickly address issues with the aircraft and maximize aircraft availability for our customers," said Dave Balevic, CHC Helicopter Senior Vice President, Engineering and Operations.

CHC will be launching the real-time Heliwise HUMS solution on its AW139 this summer while it will be going operational with the wireless data offloading starting March 2018.

HAI HeliExpo participants are invited to learn more about the SKYTRAC, Leonardo and CHC Helicopter solution at HeliExpo booth #2136, February 27-March 1 in Las Vegas, Nevada.

About SKYTRAC: SKYTRAC is aviation's full-service, data-driven solutions provider. Since 1986, SKYTRAC has pioneered the development, evolution and commercialization of flight following, flight data and communications technology. Today, with systems certified on over 900 airframes and an online data management portal that is the go-to tool for over 7,000 global users, SKYTRAC is truly the partner of choice for data-guided business insights. From performance trending and operations reporting to real-time asset tracking and situational awareness – SKYTRAC offers a one-stop response to meeting more of your company's needs.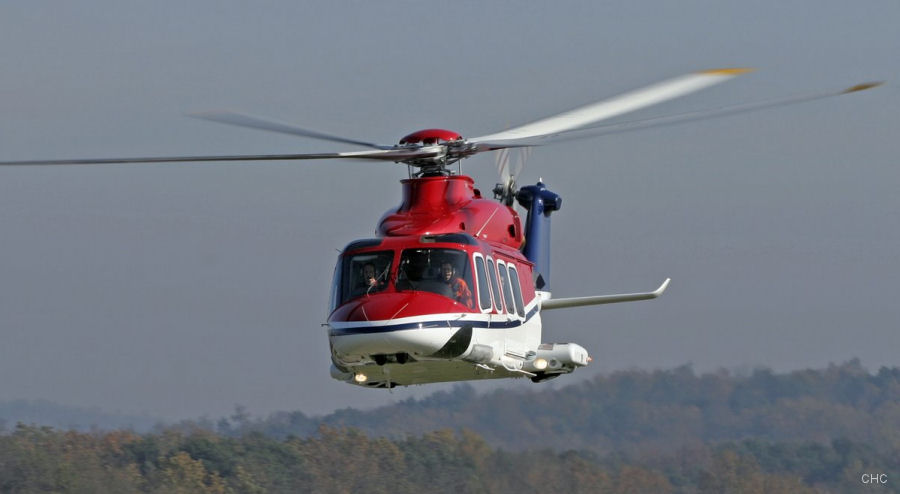 AW139 in

CHC
AW139 in

AgustaWestland Italy

SKYTRAC Systems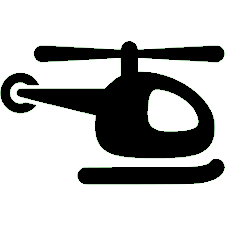 Helicopters Avionics
CHC Tested New HUMS and EFB for AW139
Real-Time HUMS for CHC AW139 Helicopters