Irish Coast Guard 2017 Balance


In a very difficult year for the Irish Coast Guard, the S-92 helicopter service operated by CHC conducted 750 missions saving 175 people and assisting other 316 during 2017

Helis, January 03, 2018 - In 2017 the Irish Coast Guard came to the rescue in 2500 incidents through its Marine Rescue Coordination Centers in Valentia, Malin Head and the Dublin Headquarters. In 2016 were 2550.

More than 3300 people were assisted, of which a total of 335 were classified as "lives saved". They also helped with the recovery of 65 bodies as a result of drowning's and other missing person searches.

The Coast Guard S-92 Helicopters, operated by CHC Ireland from Dublin, Shannon, Sligo and Waterford conducted a total of 750 missions saving 175 lives and assisting 316 people during 2017.

2017 was a very difficult year for the Irish Coast Guard following the loss of the S-92 "Rescue 116" on March 14. All four crew members, Dara Fitzpatrick, Mark Duffy, Pail Ormsby and Ciarán Smith, died in the tragedy.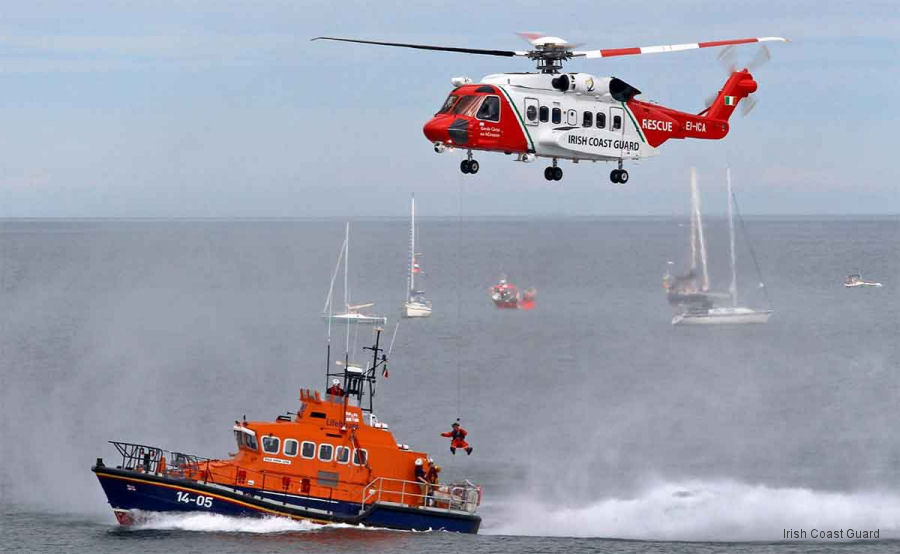 This article is listed in :


Garda Cósta na hÉireann
Irish Coast Guard