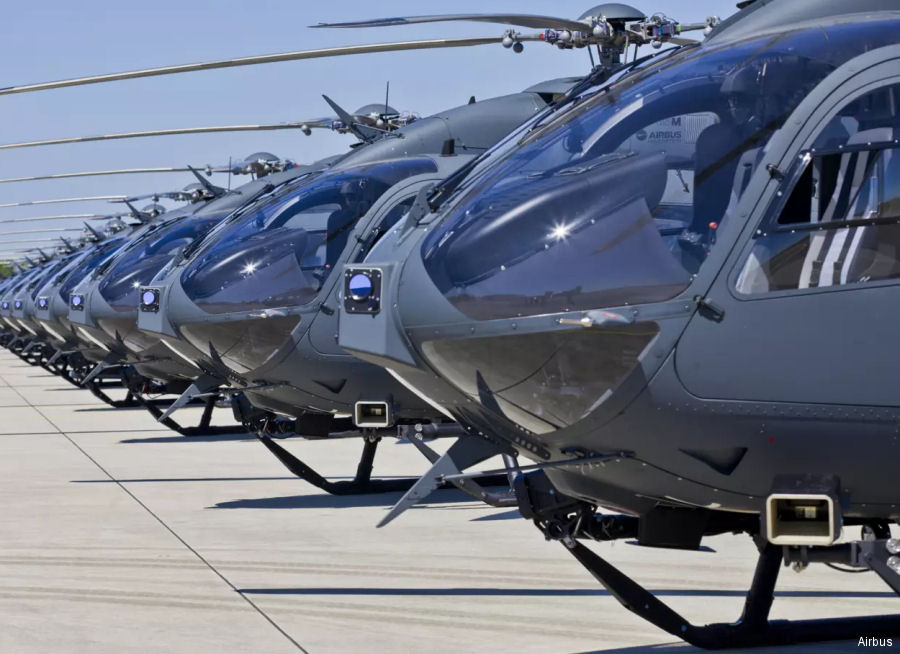 UK Ministry of Defence, November 14, 2023 - The Ministry of Defence (MoD) intends to award a contract to Airbus Helicopters UK Ltd (Airbus) for the supply of six (6) Jupiter HC Mk2 Helicopters and three (3) years' technical support.

The Jupiter HC Mk2 Helicopters will be used by British Forces Cyprus and British Forces Brunei to deliver capability from 2024.

The total estimated value of the contract is £140m.

An option is available to extend the duration for an additional 6-month period, solely to cover any delay to setting up a follow-on support service. The contract also includes an option to procure ancillary items should this be required.

In accordance with regulation 4 of The Defence and Security Public Contracts (Amendment) (EU Exit) Regulations 2019 (SI 2019/697) this contract is regulated under the provisions of the Defence and Security Public Contracts Regulations 2011 as amended (by SI 2019/697 and SI 2020/1450). Prior publication of a contract notice in the Official Journal of the European Union is no longer appropriate.

It is considered that the award of this contract without prior publication of a contract notice in the UK e-notification service (as required by the relevant legislation) is lawful in accordance with regulation 16(1)(a)(ii) of the Defence and Security Public Contracts Regulations 2011 for technical reasons. This is because the Jupiter HC Mk2 Helicopter is the only rotary wing helicopter which:

i) is currently in service and certified;

ii) is technically suitable to be used for a search and rescue, air transportation and medical evacuation capability; and

iii) can meet the MoD's timescales.

Firstly, for strategic operational purposes it is imperative that the Jupiter HC Mk2 Helicopter is already in service and certified (it was brought into service relatively recently, in October 2018). Minimising the number of rotary wing platforms maintains maximum operational effectiveness and flexibility across air and ground crews, taking into consideration the existing physical and training infrastructure supporting the fleet as a whole, including utilisation of the skills of existing trained pilots, engineering expertise, in-service support capability and on-going Military Aviation requirements.

Secondly, of the six rotary wing helicopters currently in-service, only the Jupiter HC Mk2 Helicopter is considered to fully meet the MoD's technical requirements for size, capacity and effectiveness at operating in localised environments and terrain.

Thirdly, only Airbus is able to meet MoD's timescales, avoiding capability gaps in this critical service.
I assume these will be maintained by civil contractors same as the UK Fleet?
Are these the aircraft that were originally bought for use in Northern Ireland? If not what happened to them?
Maybe it'll depend on who owns them? If it's the MOD then you wouldn't want the same fiasco that blights the Dauphin N3 where the 'Civ tech tail wags the MOD dog' but if they are COMO it'll have to be. A real shame that REME Avn don't get any overseas posting anymore. Always a big plus for retention 🤷‍♂️
Jupiter HT.1 in

Ministry of Defence (MoD)
7 Flt

7 Flight
Army Air Corps
British Army

84 Squadron
Royal Air Force