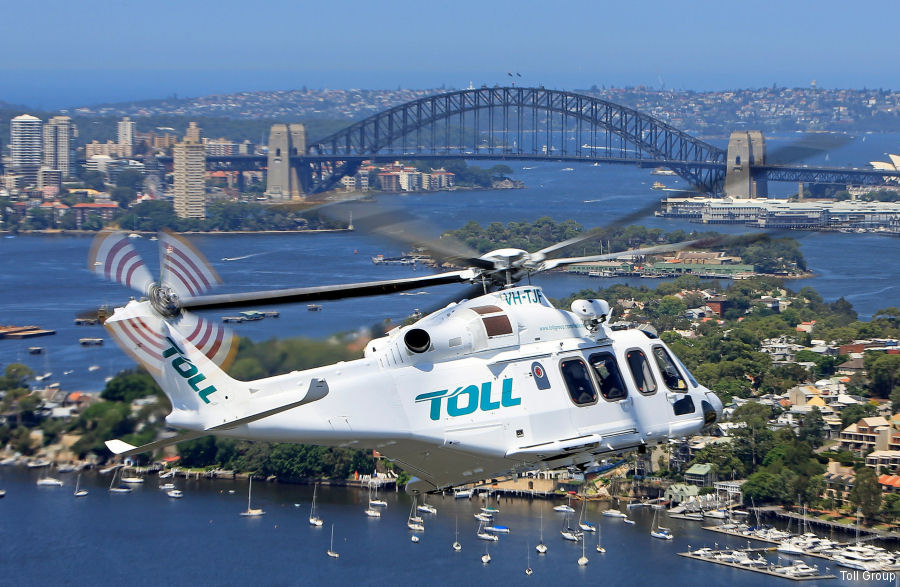 Leonardo, April 30, 2020
- Helicopters are proving to be an important asset in the Coronavirus emergency, with them being the most versatile aircraft for the safe transport of Covid-19 patients and medical staff.
Leonardo's AW139, AW169 and AW101 helicopters are at the forefront of this activity, being deployed for this purpose in many countries around the world.
To limit the risk of contagion for crew and medical staff, specific bio-containment solutions are used to transfer patients.
These solutions have been developed in collaboration with aeronautical authorities (ENAC – Italian Civil Aviation Authority and EASA - European Union Aviation Safety Agency) and are compliant with European standards for airborne ambulance service. Additionally, technical assistance in real-time, sanitisation and cleaning procedures are provided for the safe use of bio-containment systems.
In Italy, these systems are available on AW139 and AW169 models – used for medical aid by several Regions – while the Italian Air Force has also been using the HH-101A "Caesar" helicopters of the 15th Wing of Cervia (variant of the AW101) for transporting patients, since the beginning of the epidemic.
The installation of the bio-containment solution supported by Leonardo is a landmark in the use of space on-board helicopters, as it completely isolates pilots and passengers, while ensuring functionality and airworthiness. To integrate this solution, Leonardo has been able to use versatile components that have been adapted to create life-saving equipment, such as power supply and ventilation systems, the same as those used in hospital intensive care units.
Inevitably, with the additional bio-containment considerations, space becomes a key factor for the helicopters; for a cabin the size of the HH-101A, this is less of an issue, but specific solutions have been developed for civilian air ambulances, which have smaller cabins, for short distance flights of 20-30 minutes.
Bio-containment system

The Italian company, Babcock Aviation, obtained ENAC's and the UK National Health Service's approval to use specific stretchers with a bio-containment system. Their deployment was possible also on AW139 and AW169 helicopters to guarantee maximum protection to medical staff and crew. Crucially, the stretchers can be transferred directly onto ambulances, improving health care operations' speed and effectiveness.

In the UK, AW159 Wildcat and AW101 Merlin helicopters are being deployed to support the UK Ministry of Defence's efforts in tackling the Covid-19 pandemic.

US flight operator, Bristow Group, is also using search and rescue helicopters, with specific layouts and trained personnel, to transport patients who have become ill while operating on oil platforms in the Gulf of Mexico, Trinidad & Tobago and Guyana.

Bristow Group, which has Leonardo AW139 models in its fleet, works in close coordination with customers, health authorities, hospitals, federal agencies, ministries and port authorities in Central and South America. It is also supporting similar operations in the North Sea.

In Brazil, the country's offshore helicopter operator, Omni Táxi Aéreo, has offered its AW139 helicopters to transport patients potentially affected by Covid-19, with equipment to ensure protection on-board. Like all operators, Omni regularly sanitises environments and equipment, and is constantly in contact with health authorities, aeronautics and the manufacturer.

Similar activity is taking place in many other countries including Chile, Canada, Malaysia, Australia and Spain.

Away from supporting medical operations, Leonardo helicopters are proving to be very useful assets for surveillance missions too, ensuring people are complying with traffic limits defined under new health and safety regulations in several nations.

Leonardo remains fully committed to supporting EASA and the European Helicopter Association, by sharing information and best practice on sanitisation procedures, before and after patient transport, specific measures to be taken when flying in high risk areas, and boarding procedures that must be followed to limit the risk of Covid-19 contagion.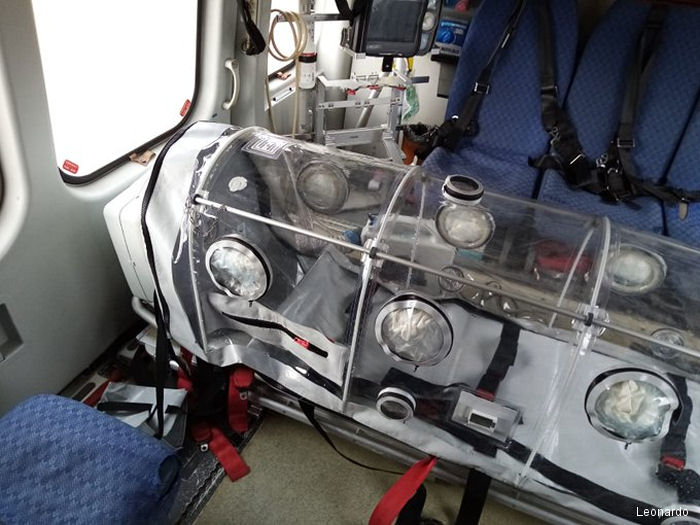 Bio-containment system stretcher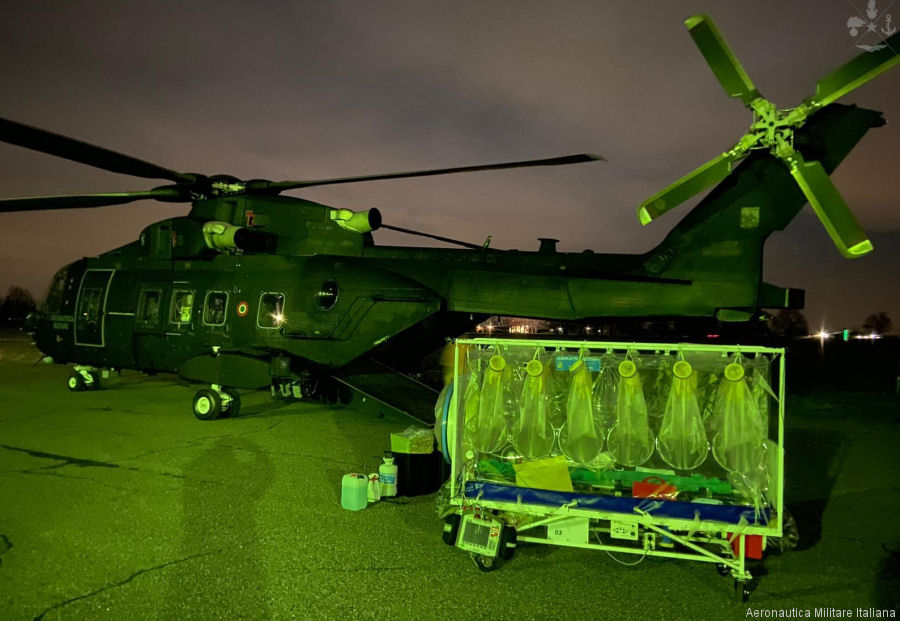 Italian Air Force HH-101A Caesar

List of Coronavirus outbreak
Leonardo
HH-101A Caesar in

Aeronautica Militare Italiana
Leonardo Statement on Coronavirus Outbreak
Omni Health Team Medical Helicopters Against COVID-19