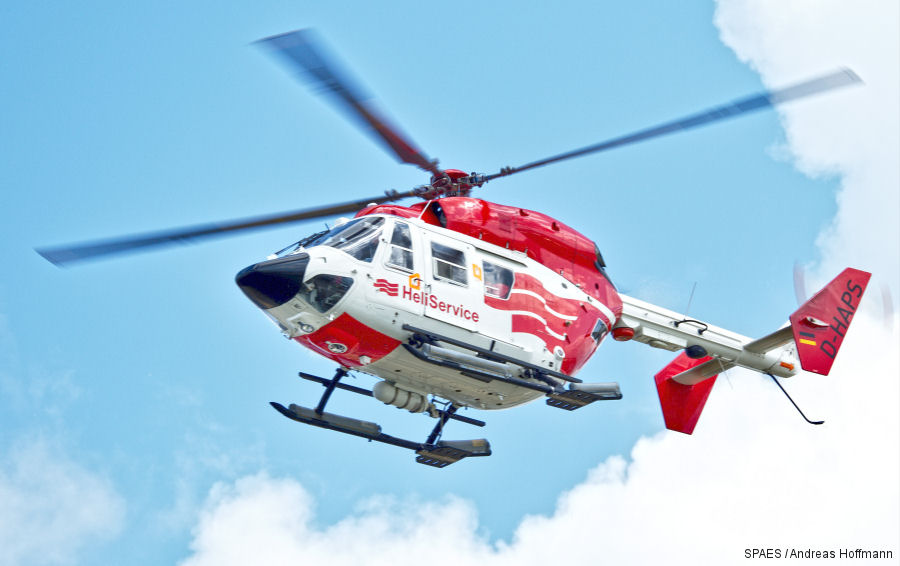 SPAES GmbH & Co. KG, October 04, 2019 - Karlsruhe - Together with the helicopter operator Heli Service International the SPAES GmbH & Co. KG has create an EASA-STC for the installation of an additional search and landing light for the helicopter Airbus BK 117 C-1.

The Nightscanner® is an integrated search and landing light, which is installed in the lower fuselage of the helicopter and can be swiveled vertically or rotated horizontally in a range of 360° by the pilot. As a result, optimal illumination of the outdoor area is possible during night operations.

Operation of the headlamp is done with the pre-installed controls on the pitch in the cockpit. An additional switch for selecting the new or the pre-installed headlamp has been installed in the overhead panel.

For the installation of the composite hood, the lower fairing has been modified and adapted to the new shape. For this purpose, different antennas had to be relocated.

The functional test of the Nightscanner® was carried out by technicians on site with a subsequent test flight under night flight conditions.

Nightscanner® search and landing lights are now installed in three helicopters. They find their application on the research vessel "Polarstern", which carries out research projects on climate change in the coming months at the North Pole.

The STC is available for helicopter types Airbus BK 117 A-1, A-3, A-4, B-1, B-2 and C-1.

About SPAES GmbH & Co: SPAES is a successful company in the field of aviation. As a specialist for technical solutions, SPAES offers products and services for aviation. This includes the design and certification of equipment, own products and systems as well as their integration and approval in aircrafts. The aviation products are designed, produced and certified according to European Technical Standard Order (ETSO).

As an independent EASA Part 21J Design Organisation, SPAES offers the implementation by Supplement Type Certificate (STC), Minor Change and Minor Repair for avionics, cabin, structure, electrical systems and medical equipment. SPAES creates installation-Kit's for the designed Minor Change and STC in their own EASA Part 21G Production Organization, which can be installed in aircrafts by Part-145 Maintenance Organisations.

As the requirements for design and compliance verification engineers are increasing steadily in aviation, SPAES offers special trainings in the field of small and large helicopters (CS29/27) and small airplanes (CS23).

Joachim Schanz, Chief Executive Officer (CEO) of SPAES GmbH & Co. KG, founded the company in 2014 in Mannheim. Since 2019 the Headquarter of SPAES is situated at Karlsruhe. The location in Mannheim (the earlier headquarter) at the City Airport is now a branch.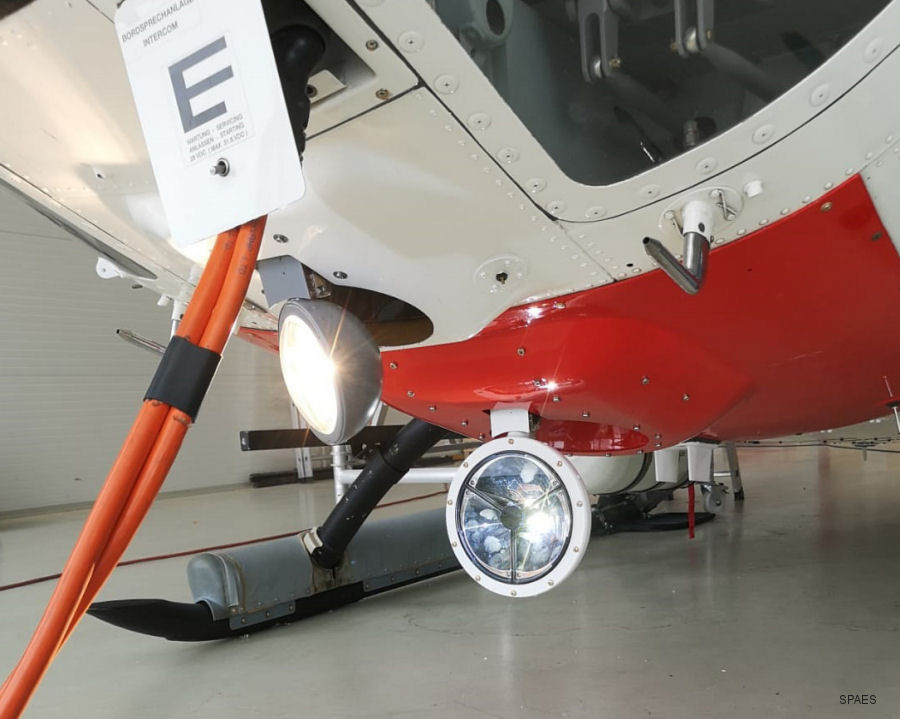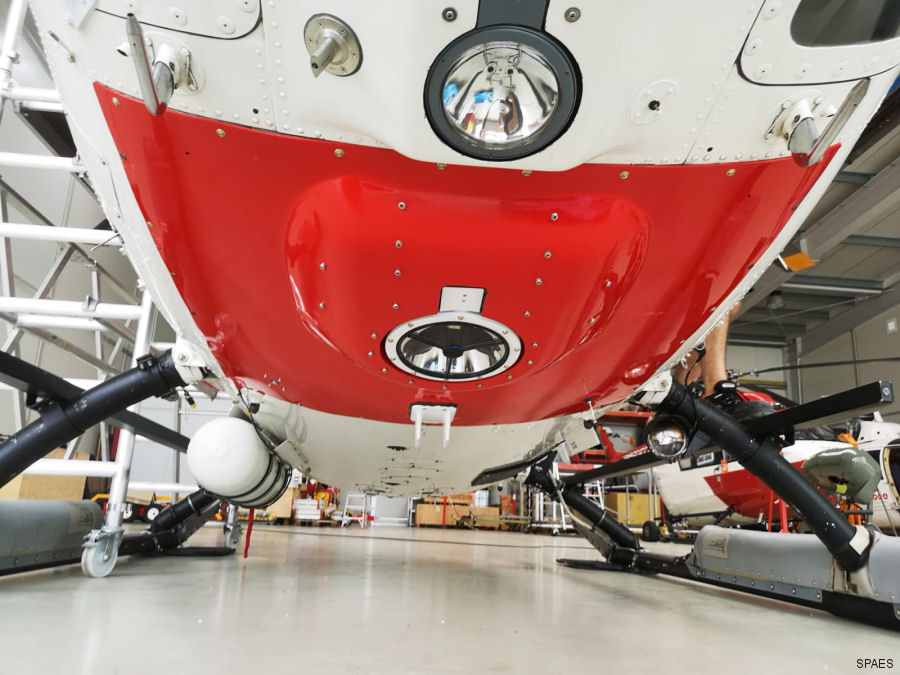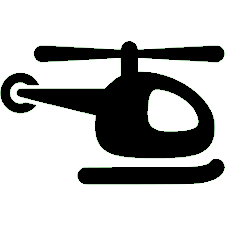 Aircraft mentioned in this article :
BK117C-1 D-HAPS ( HeliService International GmbH )




SPAES
Bk117 in

HeliService International GmbH
EASA
European Commission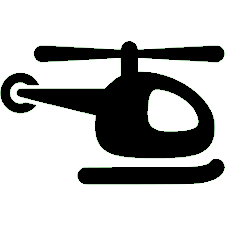 Helicopters Camera and Accessories