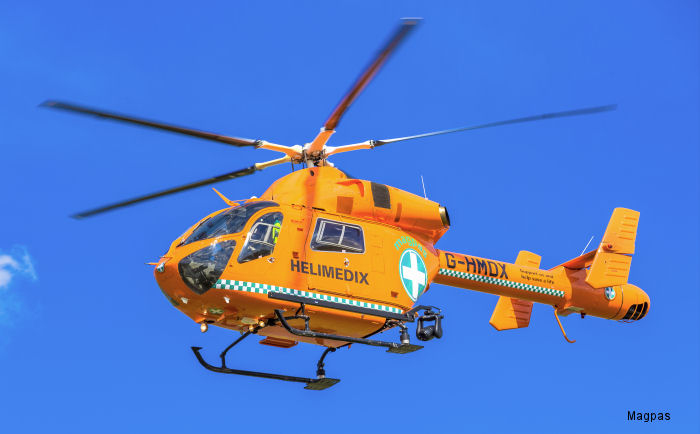 Specialist Aviation Services, October 06, 2015 - Specialist Aviation Services is pleased to announce that is set to commence night operations on behalf of Magpas Air Ambulance from later this month

Cambridgeshire based charity Magpas has been providing a 24/7 emergency medical response service by road in the East of England for over 40 years. More recently it took to the air and SAS has been providing the charity with its very own MD Explorer for the last 4 years.

Till now, this has been a 5 day a week daylight only operation, but with the move to daylight saving time later this month, Magpas will not only expand its operations to 7 days a week but it will be operating with NVG's and able to cover the busy winter evening rush hour period.

The new Magpas service marks the start of SAS's 4th NVIS equipped Night HEMS operation. The company also has two NVIS equipped Explorers operational as back-up in support of primary night operations.

All of the AW 169's which it is placing into service from next year will also be similarly equipped.

MAGPAS

Magpas Air Ambulance
UK Air Ambulances
MD902 Explorer in

UK Air Ambulances
MD902 Explorer in

Specialist Aviation Services