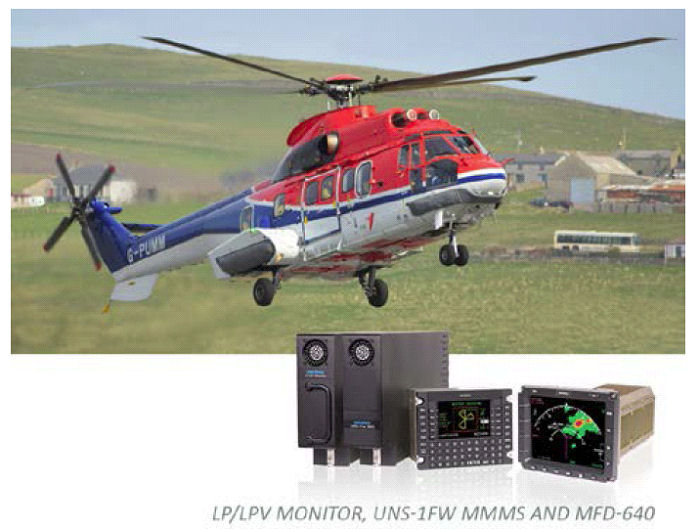 Heli-One Offers Super Puma New Avionics, 05-Oct-15 : The UNS-1Fw MMMS provides centralized control of the aircraft navigation sensors, lateral and vertical flight guidance and steering, fuel management, database management and flight planning.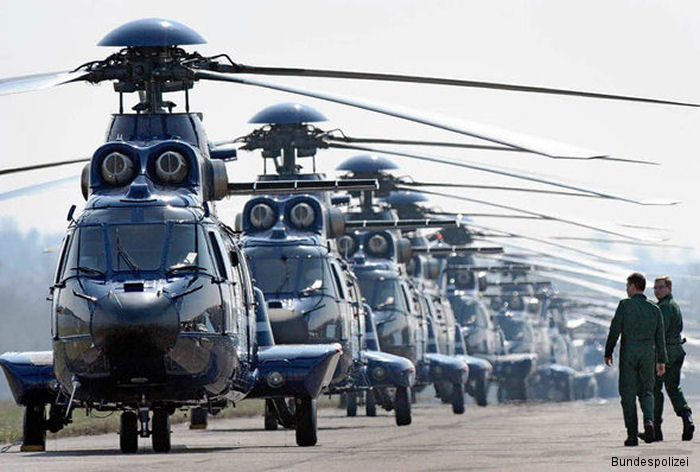 Bundespolizei 18 AS332L1s Cockpit Upgrade, 05-Oct-15 : The German Federal Police, Bundespolizei (BPOL), will modernize their fleet of 18 AS332L1 Super Puma helicopters with proven EFIS and avionics upgrades from Universal Avionics and other suppliers.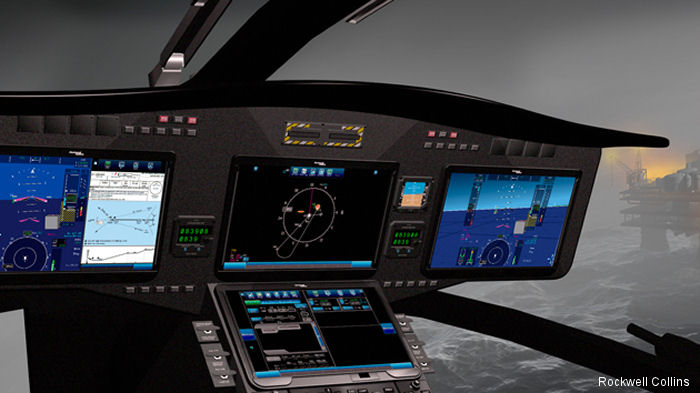 Rockwell Collins at Helitech 2015, 05-Oct-15 : The Rockwell Collins Pro Line Fusion integrated avionics system demonstrator will be showcased for the first time at the Helitech International Helicopter Expo and Conference 2015 in London.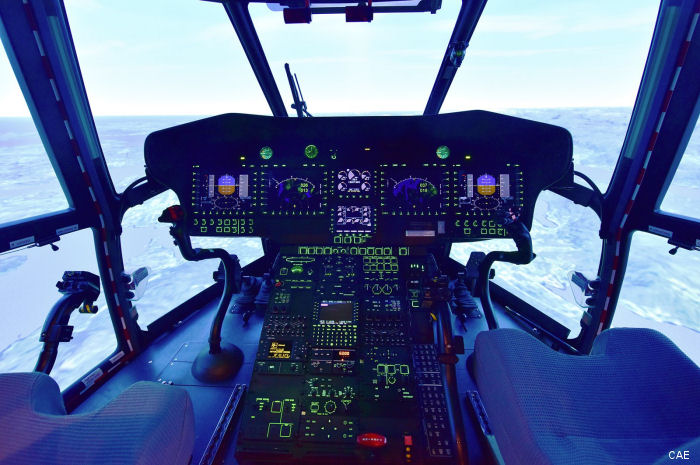 CAE Launches H225 Training in Oslo, Norway, 05-Oct-15 : CAE s Airbus Helicopters H225 full-flight simulator (FFS) located in its Olso, Norway, training centre was qualified to Level D (the highest) by the European Aviation Safety Agency (EASA)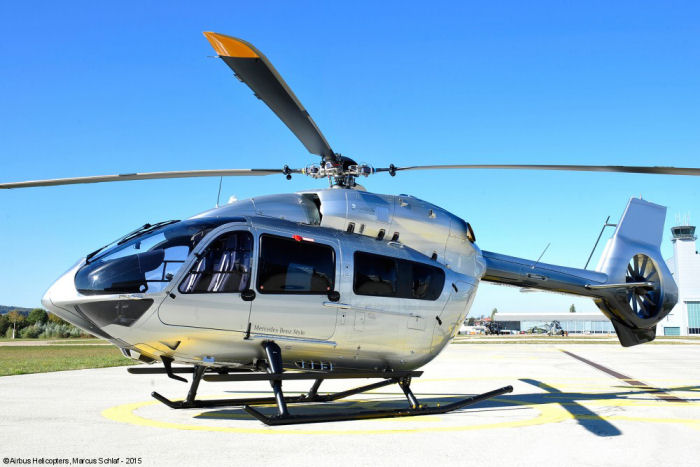 All-new H145 Mercedes-Benz Style, 06-Oct-15 : Airbus Helicopters is now offering its exclusive Mercedes-Benz Style VIP version on the H145 with higher performance, increased flight safety and improved exterior design over the former EC145MB.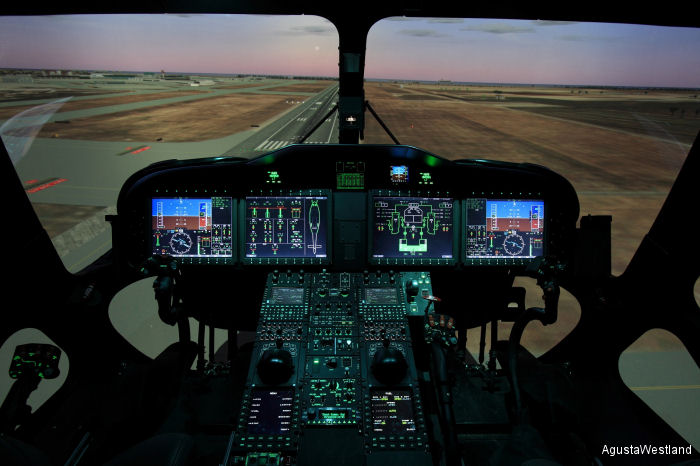 EASA Certifies AgustaWestland Navigation Database, 06-Oct-15 : AgustaWestland obtained a Type2 Letter of Approval from EASA (European Aviation Safety Agency) as a Navigation Database Supplier for helicopter Flight Management Systems (FMS) for the AW169 and AW189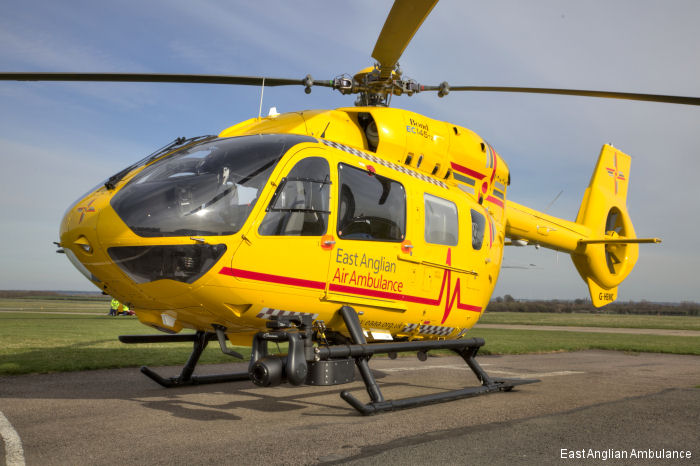 Yorkshire Air Ambulance Signs for H145, 07-Oct-15 : Yorkshire Air Ambulances (YAA) signed for a new H145 helicopter to replace its 16-year-old MD902 Explorer G-SASH. This is the fifth H145/EC145T2 ordered by UK ambulances operators.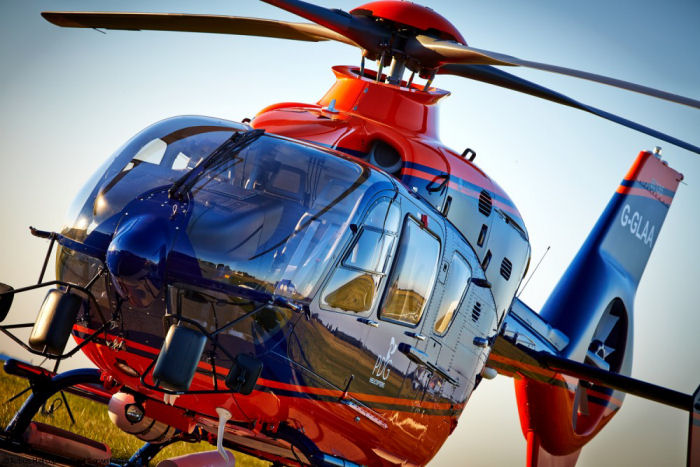 PDG Helicopters Signs for H135, 07-Oct-15 : PDG Helicopters has received its new H135 at Helitech 2015. The 17th Airbus Helicopters aircraft in the PDG fleet, will support service contract with the General Lighthouse Authorities (GLAs).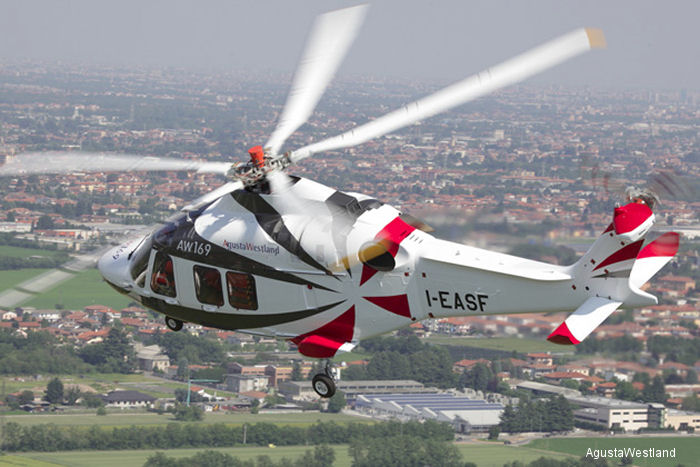 HeliService international GmbH Signs for AW169, 07-Oct-15 : HeliService international GmbH has signed a contract for an AW169 light intermediate helicopter through specialist aviation lessor LCI Helicopters to undertake offshore operations in the North Sea.
List of Aircraft