Air Ambulance Interior for the AW109SP


Spectrum Aeromed completed production Amendment for the AgustaWestland AW109SP supplemental type certificate (STC) with a lightweight air ambulance interior

Spectrum Aeromed, March 13, 2018 - Spectrum Aeromed announced that they have completed production on their newest Amendment: the AgustaWestland AW109SP STC with a lightweight air ambulance interior.

Per the request of an industry-leading air ambulance customer, Spectrum designed and manufactured a new interior for their new AW109SP.

Working closely with the medical crew and the aircraft manufacturer, Spectrum's engineering team was able to meet the customer's mission requirements.

The amended STC consists of a lower profile platform/housing module with a storage area that secures the stretcher as well as a support mechanism that will allow the crew to easily load and unload the stretcher/Incubator Transport Deck.

The Tanis Heater shore power installation includes an open area with a shore power plug to allow the aircraft to charge electric batteries while not in operation. New light-weight valance panels have been added to reduce the total weight of the interior to an estimated 45 pounds.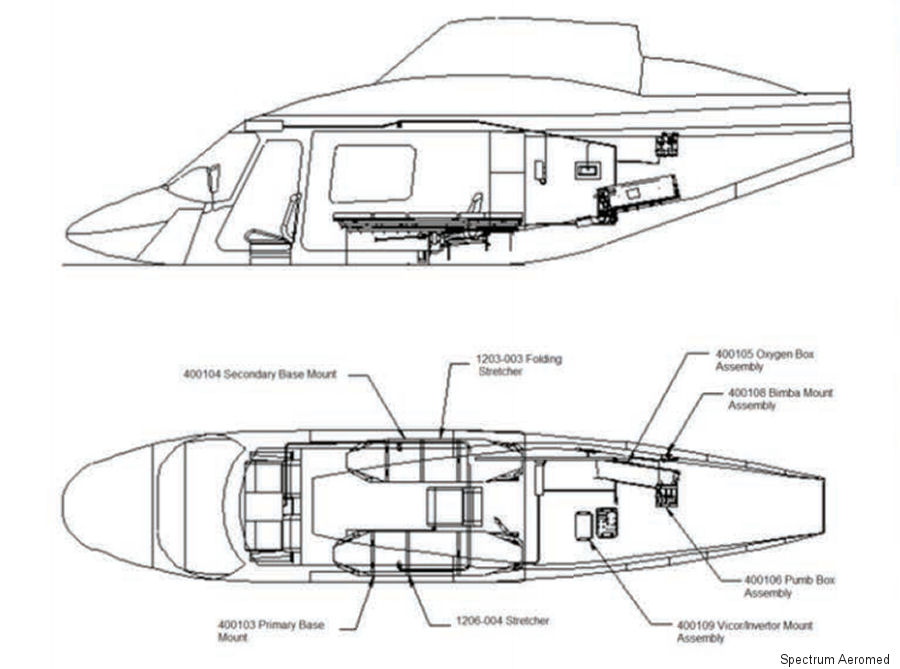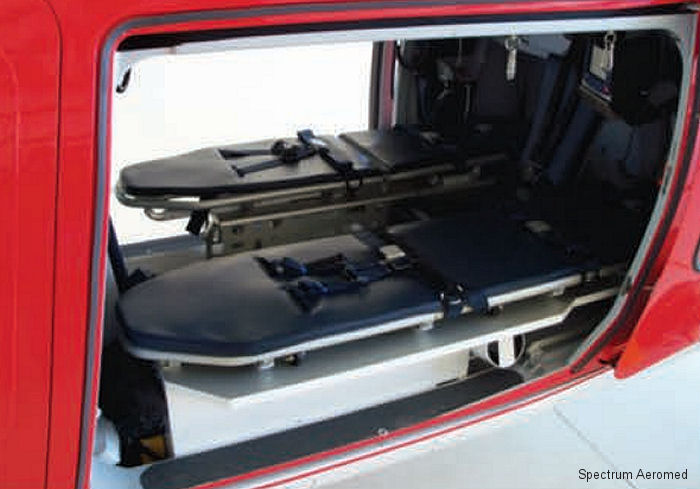 This article is listed in :


Spectrum Aeromed
State of North Dakota
AgustaWestland AW109SP GrandNew

FAA
Federal Aviation Administration
--Helicopters Interiors