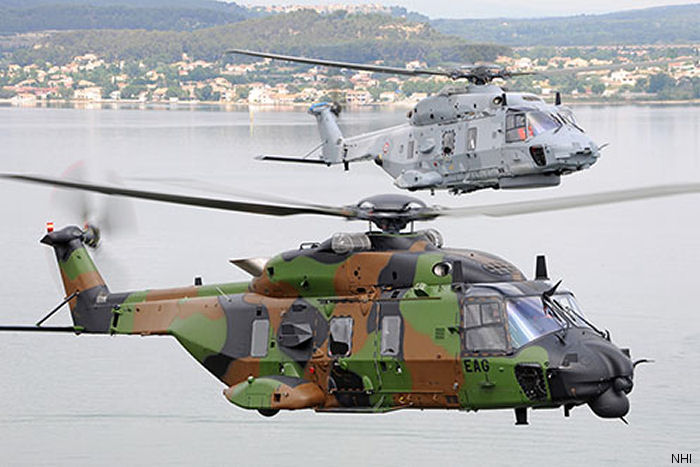 NHIndustries, April 28, 2016 - NHIndustries celebrated today the 100,000 flight hours achieved in operation by the end users of the NH90.

Currently, more than 270 NH90s are operated by 17 Armed Forces of 13 nations. Some of these aircraft are deployed operationally at sea and on land in multiple locations around the world.

"We are particularly proud of this milestone since it shows that the NH90 is considered by our Customers as the platform they need for their homeland and deployed operations. We keep on working with them in order to further improve our helicopter and the associated services, keeping their satisfaction as a priority" declared Vincent Dubrule President of NHIndustries

The NH90 is the optimal choice for modern operations thanks to its large full composite airframe, its excellent power to weight ratio; and its wide range of role equipment. It features a redundant flyby- wire flight control system for reduced pilot's workload and enhanced flight characteristics.

The NH90 is proposed in two main variants, one dedicated to naval operations, the NH90NFH (Nato Frigate Helicopter) and a Tactical Transport Variant for land based operations. As of today, 273 helicopters have been delivered in Naval and Tactical transport variants. They are in service in Germany, France, Italy, The Netherlands, Sweden, Finland, Norway, Greece, Oman, Belgium, Australia and New Zealand.

The twin-engine, medium-size NH90 helicopter program is managed by the consortium NHIndustries, the Company owned by Finmeccanica Helicopters Division (32%), Airbus Helicopters (62.5%), and Fokker Aerostructures (5.5%).
NH Industries NH90