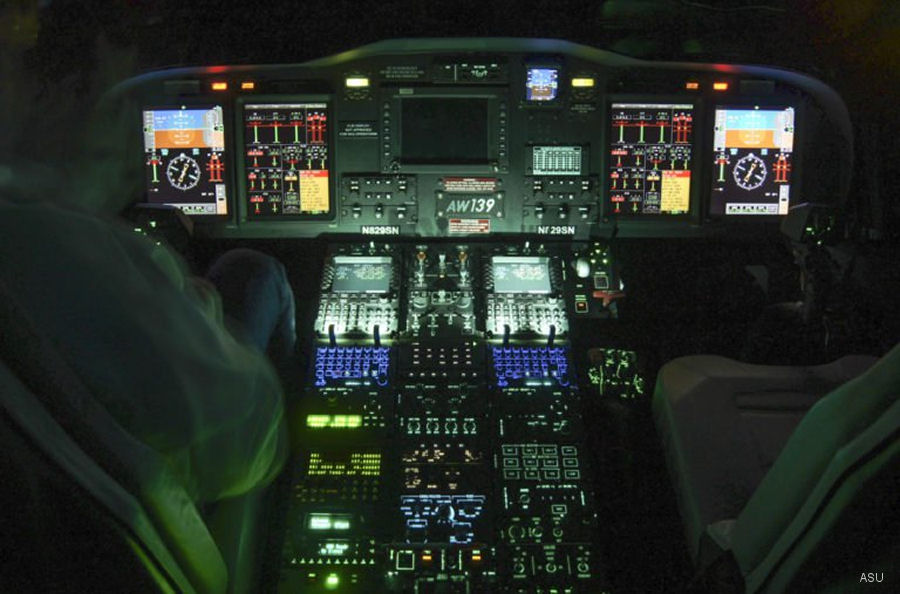 Aviation Specialties Unlimited, July 17, 2018 - Aviation Specialties Unlimited obtained an European Aviation Safety Agency supplemental type certificate on the AgustaWestland (Now Leonardo) AB139/AW139 helicopter to install night vision imaging system lighting.

The AW139 is widely used in numerous operations around the world. It has been configured for air ambulance operations frequently because of its size.

ASU obtained the STC for Airgreen Italy and it will be used for air medical activities in Piemonte and Valle d'Aosta, in addition to firefighting and civil protection in the Italian regions of Piemonte, Valle d'Aosta and Sardegna.

"The AW139 is a versatile aircraft that is used all over Europe and North America," said ASU NVIS Senior Evaluation Technician Justin Hill. "There are more than nearly 1,000 of these aircraft in various models around the world. The AW139 is versatile platform for search and rescue missions or air ambulance operations; now our operators have NVIS capabilities in Europe that will allow them a higher degree of safety."

In addition to the EASA STC, ASU has the Federal Aviation Administration and Transport Canada Civil Aviation STC for the AW139. ASU has seven EASA STCs and more than 10 from other international aviation authorities including Canada, Australia and Brazil with which they have modified more 100 aircraft outside of the United States.

In addition to the STCs that ASU holds, they also have an international network of ASU authorized repair stations that hold and acquire new STCs in their region. ASU continues to work diligently with many aviation authorities under bilateral agreement with the FAA to bring domestically proven NVIS modifications to operators around the world.

ASU will be exhibiting at Farnborough Airshow July 16-22 in the U.S. Pavilion along with eight other Idaho companies and Idaho Commerce in hall 2 booth 2186. ASU President Jim Winkel will be on hand to discuss STCs, equipment, service and training capabilities with existing and prospective associates from around the world.

ASU

Aviation Specialties Unlimited
State of Idaho
AB139 in

Airgreen
AW139 in

Airgreen
EASA
European Commission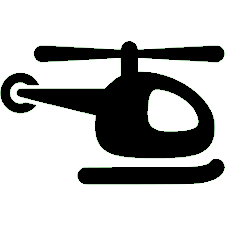 Helicopters Avionics