Gazelle helicopter
France Ministry of Defence, September 05, 2016 - Captain Franck, Officer in the 3rd Combat Helicopters Regiment (3 RHC) explains the French Army new information system SIT-ALAT which is operational since 2015.

What is the SIT-ALAT ?

The Système d'Information Terminal de l'Aviation Légère de l'Armée de Terre is a multi-functional information system. A GPS tracker gives a real time 3D view of the battlefield to the crew of a helicopter. In a glance and in one screen, the patrol leader knows the position of each of his elements and the tactical situation of the moment. This information is accessible not only by flight crews but also by the chain of command. Mission planners can customize maps with additional data as the enemy positions, undercover corridors and other strategic elements and all this data can be updated during the mission.

What is the operational added value?

The patrol leader now knows the precise position of friend units in real time and can also communicate with them or with the ground without using the radio. This system provides an autonomy and comfort that allows him to focus more on the tactical aspect of its mission. Deployed on the Gazelle, the SIT-ALAT will also optimize the viewfinder and enable them to give more accurate shots. This improvement is very useful during the crew debriefings to correct situations or collect evidence images.

All helicopters in the Army Aviation use this ?

No, SIT-ALAT is currently used by upgraded Gazelle and Cougar helicopters. But this modern tool has been designed to be compatible with the new generation of helicopters as well such as the Tiger and the NH90. And will be compatible in the medium term with the combat information system Scorpion (SICS) which will soon equip all land vehicles.

3 RHC

3 Regiment D'Helicopteres de Combat
Aviation Légère de l'Armée de Terre
French Army Light Aviation
Gazelle in

Aviation Légère de l'Armée de Terre
AS532UL Cougar in

Aviation Légère de l'Armée de Terre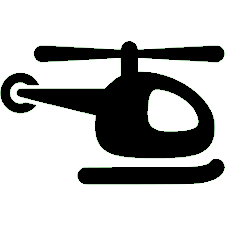 Helicopters Avionics
Information Technologies of the French Army Aviation