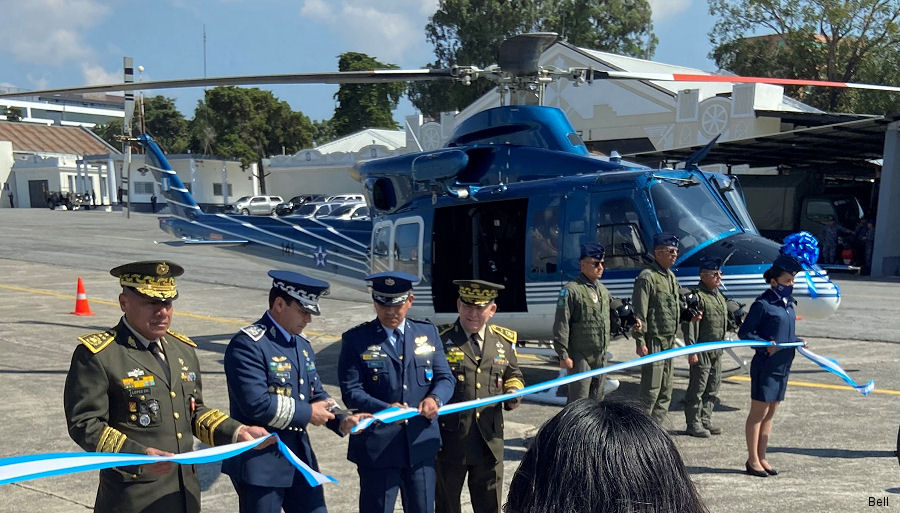 Bell, December 19, 2022 - GUATEMALA CITY, Guatemala – In a joint ceremony to mark the 101st anniversary of the Guatemalan Air Force, Bell Textron Inc., a Textron Inc. company, delivered two SUBARU BELL 412EPX aircraft during an acceptance ceremony at La Aurora International Airport.

The aircraft are part of an Indefinite Delivery / Indefinite Quantity (IDIQ) contract signed between Bell and the U.S. Army Multinational Aviation Special Programs Office (MASPO) earlier this year.

"We are honored to bring the most modern version of the Bell 412 to Guatemala," said Carl Coffman, Bell vice president, Advanced Vertical Lift Systems sales and strategy. "Turnaround from signature to delivery is a statement to the men and women supporting this aircraft at every level of the business, and a testament to the efficiency of the IDIQ contract between Bell and MASPO."

Multi-mission capabilities make the SUBARU BELL 412EPX a popular choice for customers with more than 54 percent of the Bell 412 global fleet deployed in military and para-public missions worldwide. The Guatemalan Air Force currently operates versions of the Bell 206, 212, 407, 412 and UH-1. The SUBARU BELL 412EPX is the latest version of the 412 aircraft, whose legacy spans more than 6.5 million flight hours.

"We are excited to introduce the SUBARU BELL 412EPX into the Guatemalan Air Force," said Major General Henry Yovani Reyes, Minister of National Defence. "The aircraft will support missions including disaster response, humanitarian relief, and other utility needs."

The SUBARU BELL 412EPX robust main rotor gearbox improves horsepower and maximum weight capacity, enabling the aircraft to transport more supplies and perform operations more efficiently. The SUBARU Bell 412EPX has a maximum internal weight of 12,200 lbs, external weight of 13,000 lbs and up to 5,000 lbs of goods with a cargo hook.

About Bell : Thinking above and beyond is what we do. For more than 85 years, we've been reimagining the experience of flight – and where it can take us. We are pioneers. We were the first to break the sound barrier and to certify a commercial helicopter. We were aboard NASA's first lunar mission and brought advanced tiltrotor systems to market. Today, we're defining the future of advanced air mobility.

Headquartered in Fort Worth, Texas – as a wholly-owned subsidiary of Textron Inc., – we have strategic locations around the globe. And with nearly one quarter of our workforce having served, helping our military achieve their missions is a passion of ours.

Above all, our breakthrough innovations deliver exceptional experiences to our customers. Efficiently. Reliably. And always, with safety at the forefront

About Textron Inc. : Textron Inc. (NYSE: TXT) is a multi-industry company that leverages its global network of aircraft, defense, industrial and finance businesses to provide customers with innovative solutions and services. Textron is known around the world for its powerful brands such as Bell, Cessna, Beechcraft, Hawker, Jacobsen, Kautex, Lycoming, E-Z-GO, Arctic Cat, Textron Systems, and TRU Simulation + Training.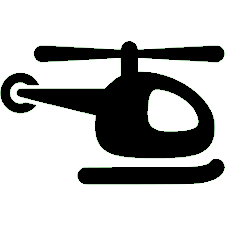 Aircraft mentioned in this article :
412EPX 141 142 ( Fuerza Aerea Guatemalteca )



Location :

La Aurora
412EPX in

Fuerza Aerea Guatemalteca