Established January 2014 from
Eurocopter Cono Sur
covering Argentina, Bolivia, Chile, Perú, Uruguay and Panamá,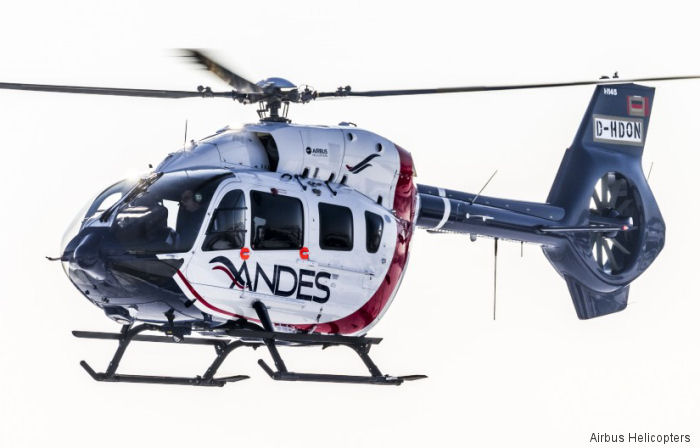 First H145 in Latin America Goes to Peru, 31-Jan-17 : Servicios Aereos De Los Andes from Peru is the first Latin America operator of the H145/EC145T2 helicopter on lease from Irish company Waypoint Leasing Ltd. To be based in Cusco for MMG mining support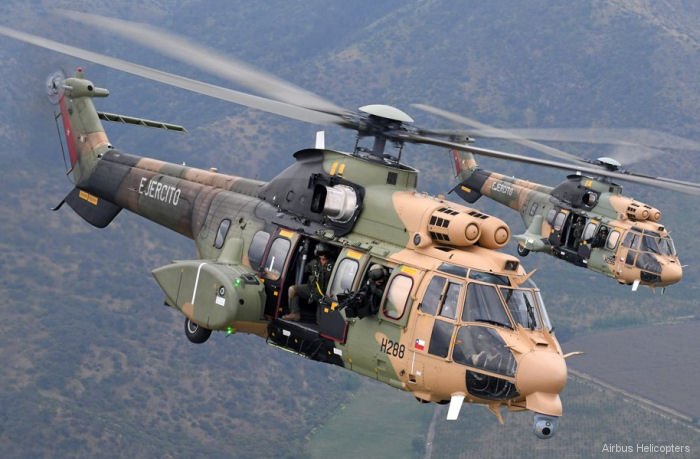 Tenth and Final Cougar Delivered to Chilean Army, 19-Dec-16 : Chilean Army received tenth AS532AL / H215M Cougar ending program that began in 2008 with the purchase of eight helicopters, with two more added in 2013 and 2014. Already surpassed 10,000 flight hours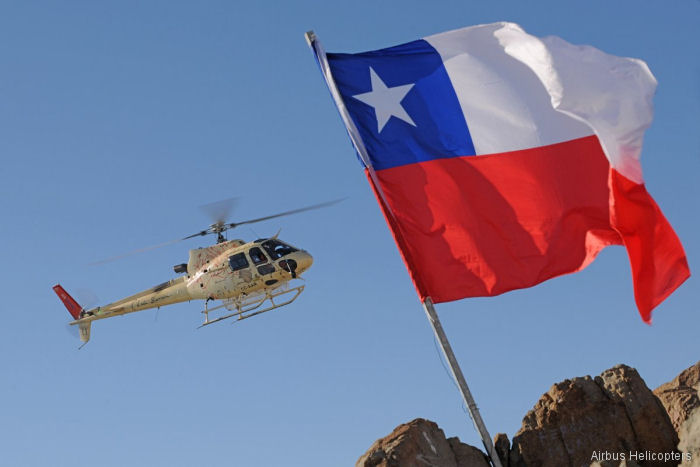 Airbus Helicopters Chile 15th anniversary, 22-Nov-16 : Airbus Helicopters recently celebrated its fifteenth anniversary in Santiago, Chile, and unveiled new investments in the South Cone region of South America, amounting to 4.6 million US dollars.
Model
C/N
Built
ID
AS350B3 Ecureuil
7073
CC-ACY : 04jan15 pictured as Dakar2015 /DELTA at Carlos Paz, Cordoba, Arge ...

EC130T2
7766
CC-ALN : Eurocopter Cono Sur; Op by Transportes San Felipe SA; 27mar14 ...




2 Construction Numbers in this organisation found