Established January 2014 from
Eurocopter Cono Sur
covering Argentina, Bolivia, Chile, Perú, Uruguay and Panamá,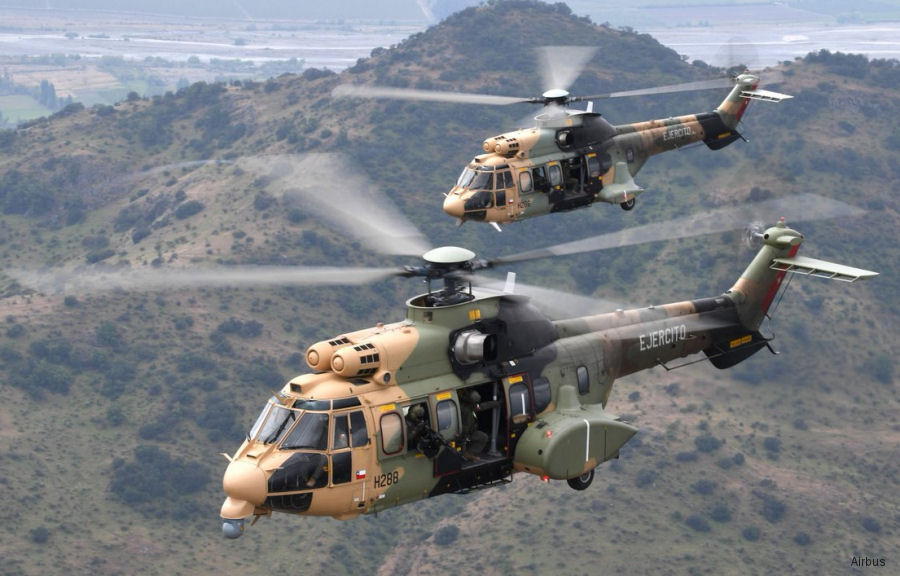 Airbus at FIDAE 2018, 29-Mar-18 : FIDAE 2018 Airbus is present at FIDAE 2018 in Santiago, Chile April 3-8. Latin America is home to over 1,200 Airbus employees at 21 sites in Brazil, Chile, Colombia, Mexico, Peru and Uruguay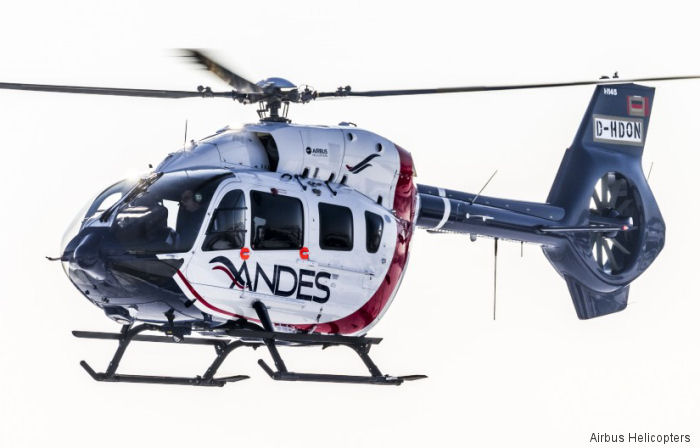 First H145 in Latin America Goes to Peru, 31-Jan-17 : Servicios Aereos De Los Andes from Peru is the first Latin America operator of the H145/EC145T2 helicopter on lease from Irish company Waypoint Leasing Ltd. To be based in Cusco for MMG mining support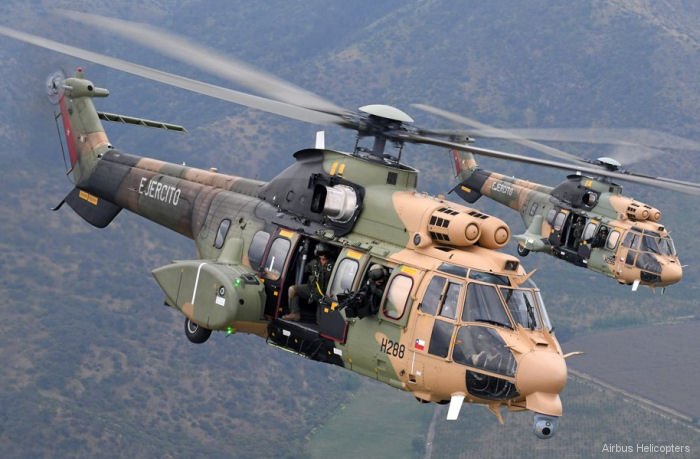 Tenth and Final Cougar Delivered to Chilean Army, 19-Dec-16 : Chilean Army received tenth AS532AL / H215M Cougar ending program that began in 2008 with the purchase of eight helicopters, with two more added in 2013 and 2014. Already surpassed 10,000 flight hours
Model
C/N
Built
ID
AS350B3 Ecureuil
7073
CC-ACY : 04jan15 pictured as Dakar2015 /DELTA at Carlos Paz, Cordoba, Arge ...

EC130T2
7766
CC-ALN : Eurocopter Cono Sur; Op by Transportes San Felipe SA; 27mar14 ...




2 Construction Numbers in this organisation found