Beijing Capital Helicopter (Capital Helicopter for short), is an affiliate of Hainan Airlines Group, offering charter flights, aerial tours, business transportation, aerial prospecting, and medical airlift. It is one of China's leading integrated helicopter service providers.
News about Beijing Capital Helicopter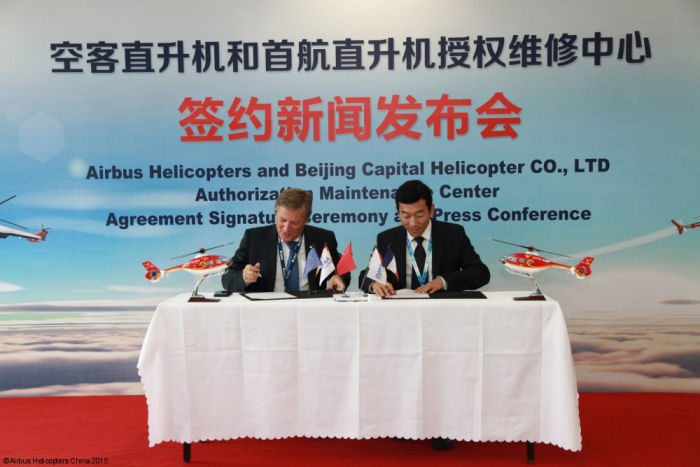 10-Sep-15 -

Beijing Capital Helicopter (BCH), a subsidiary of Hainan Airlines Group, has been appointed as Airbus Helicopters' service center in China to carry out MRO work on the H125 and H135.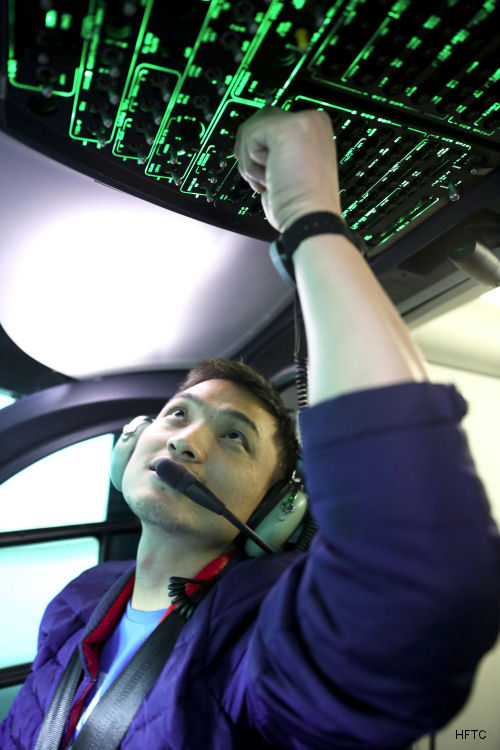 20-Apr-15 -

The Helicopter Flight Training Center (HFTC) based in Shreveport Louisiana hosted pilots from Beijing Capital Helicopter Co., Ltd., a division of HNA Group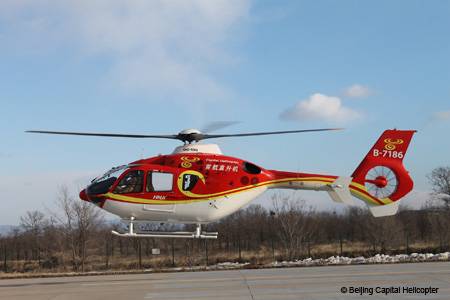 17-Jan-13 -

Beijing, China by Priscilla Yip - Beijing Capital Helicopter has expanded its Eurocopter-built rotorcraft inventory with the addition of a VIP-configured EC135 P2+ for passenger transport, tourism and emergency medical services operations.
| | Model | C/N | Built | ID |
| --- | --- | --- | --- | --- |
| | 429 | 57314 | 2016 | B-70UR : Beijing Capital Helicopter Company Ltd from Oct17 |
| | EC135P2+ | 1028 | | B-7186 : Capital Helicopter from Nov12, test serial D-HECY |
| | EC135P2+ | 1027 | | B-7188 : Capital Helicopter from Dec12, test serial D-HCBW |
| | EC135P2+ | 1082 | 2013 | B-7199 : Capital Helicopter from Jan13 |
| | AS350B3 Ecureuil | 7175 | | B-7438 : BCH Capital Helicopters; Jun11 pictured during tours service ina ... |