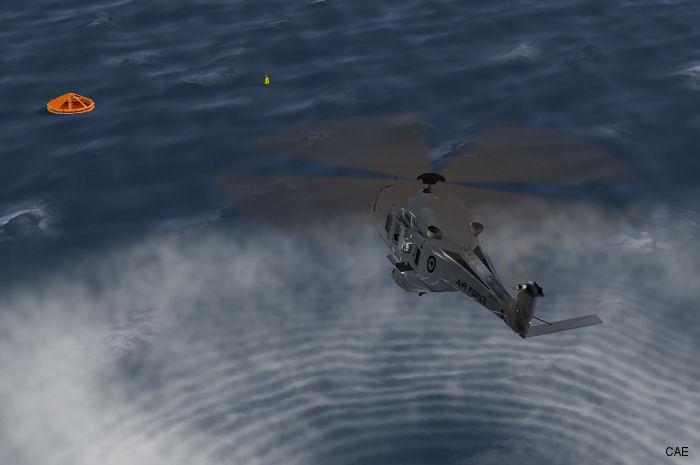 Canada Launch Customer for CAE Medallion 6000XR, 28-Nov-16 : CAE's new Medallion-6000XR image generator is shown at the I/ITSEC conference, Orlando, FL Nov.28 to Dec.1. The first unit will go to the Canadian Coast Guard for Bell 412 and 429 training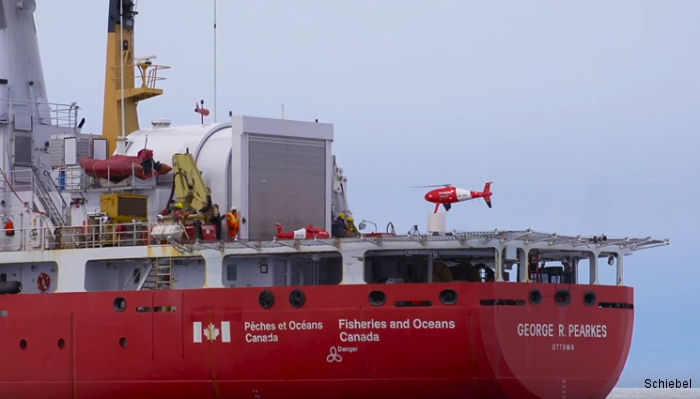 Camcopter S-100 UAV Demonstration in Canada, 18-Apr-16 :

Unmanned Air System (UAS) Camcopter S-100 demonstrated its capabilities to the Canadian Coast Guard, the Royal Canadian Navy and the University of Alaska aboard CCGS George R Pearkes at Fogo Island
Canadian Coast Guard Accepts Bell 429 in Shearwater, 14-Mar-16 : Delivery of 15 new Bell 429 helicopters for Canadian Coast Guard is on budget and ahead of schedule with 12 already in service. In addition, seven new Bell 412 will be delivered starting in 2017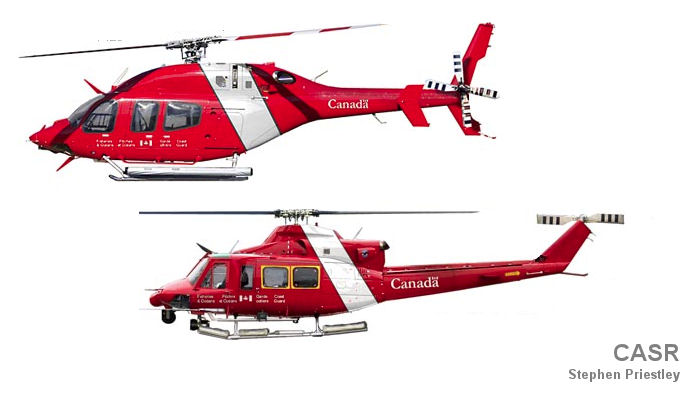 Helicopter Simulator for Canadian Coast Guard, 25-Feb-16 : CAE has been awarded a contract to provide the Canadian Coast Guard with a CAE 3000 Series helicopter simulator that will feature cockpits for both the Bell 412EPI and Bell 429 helicopters.