News about Canadian Coast Guard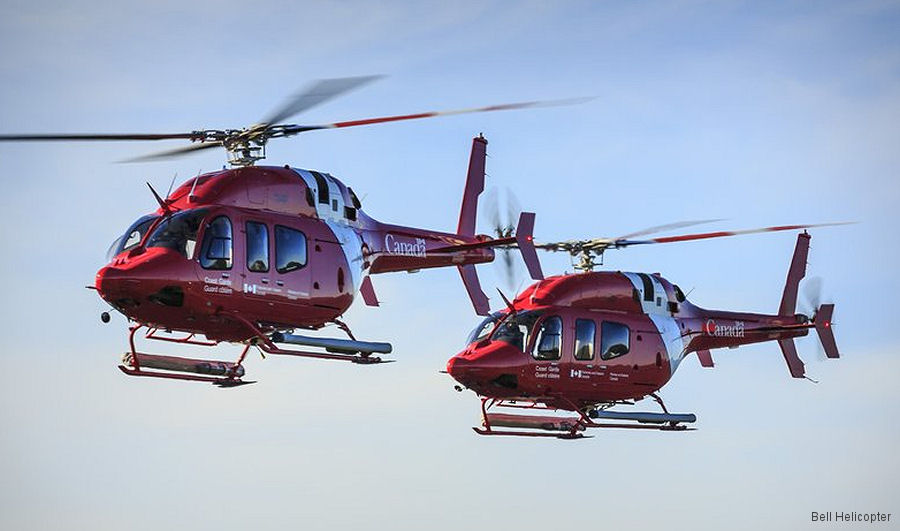 Bell 429 Missions in the Canadian Coast Guard, 18-Jan-18 : Saving people stuck at sea or stranded on mountains, flying reconnaissance or in speedy responses to oil spills and environmental hazards the new Bell 429 serves the CCG in below freezing temperatures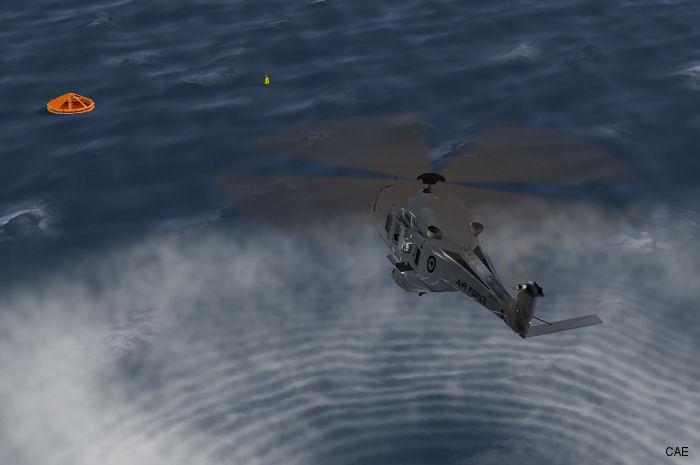 Canada Launch Customer for CAE Medallion 6000XR, 28-Nov-16 : CAE's new Medallion-6000XR image generator is shown at the I/ITSEC conference, Orlando, FL Nov.28 to Dec.1. The first unit will go to the Canadian Coast Guard for Bell 412 and 429 training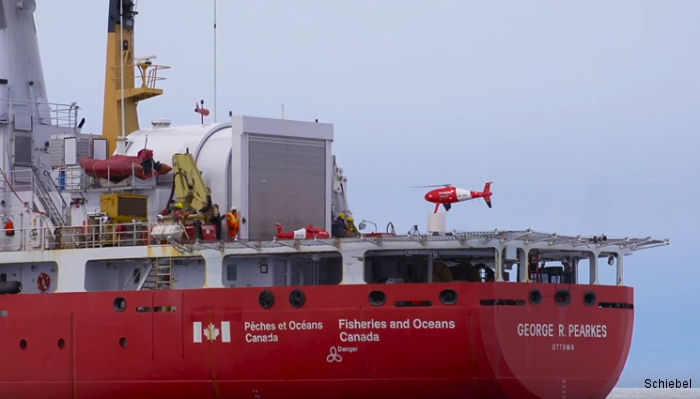 Camcopter S-100 UAV Demonstration in Canada, 18-Apr-16 :

Unmanned Air System (UAS) Camcopter S-100 demonstrated its capabilities to the Canadian Coast Guard, the Royal Canadian Navy and the University of Alaska aboard CCGS George R Pearkes at Fogo Island
Canadian Coast Guard Accepts Bell 429 in Shearwater, 14-Mar-16 : Delivery of 15 new Bell 429 helicopters for Canadian Coast Guard is on budget and ahead of schedule with 12 already in service. In addition, seven new Bell 412 will be delivered starting in 2017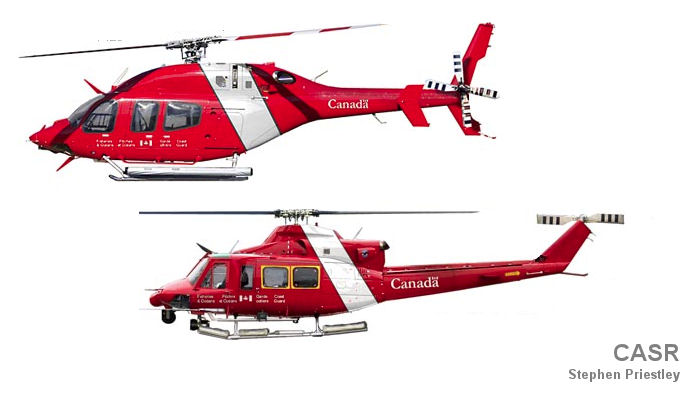 Helicopter Simulator for Canadian Coast Guard, 25-Feb-16 : CAE has been awarded a contract to provide the Canadian Coast Guard with a CAE 3000 Series helicopter simulator that will feature cockpits for both the Bell 412EPI and Bell 429 helicopters.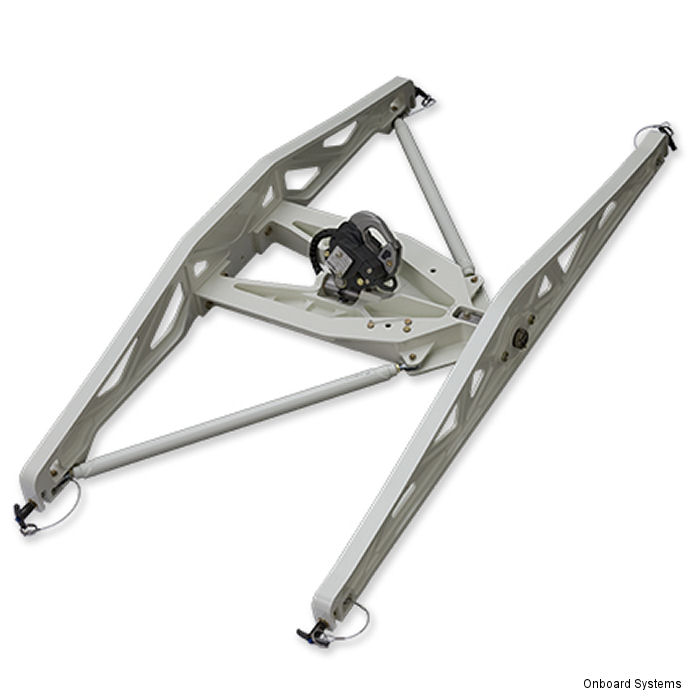 External Load Weighing System for the Bell 429, 07-Jan-15 : A new external cargo hook for the Bell 429 including a NVG cockpit display is under development by Onboard Systems to fulfill the Canadian Coast Guard order for fifteen helicopters.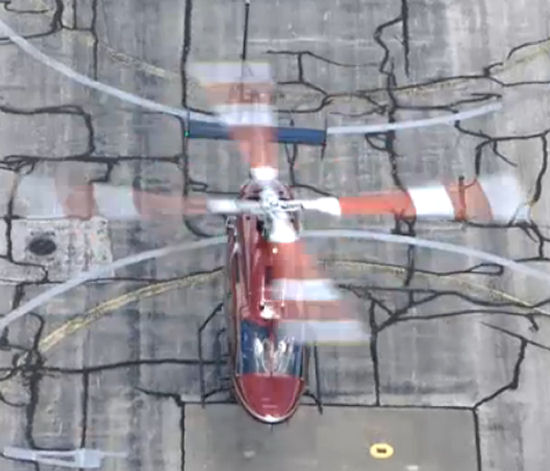 Fifteen Bell 429 for the Canada Coast Guard, 12-May-14 : Mirabel, Quebec - The Honourable Gail Shea, Minister of Fisheries and Oceans, and the Honourable Denis Lebel, Minister of Infrastructure, Communities and Intergovernmental Affairs, today announced a contract of up to $172 million awarded to Bell Helicopter for the procurement and delivery of 15 light-lift helicopters within the context of the Canadian Coast Guard's Fleet Renewal Plan.