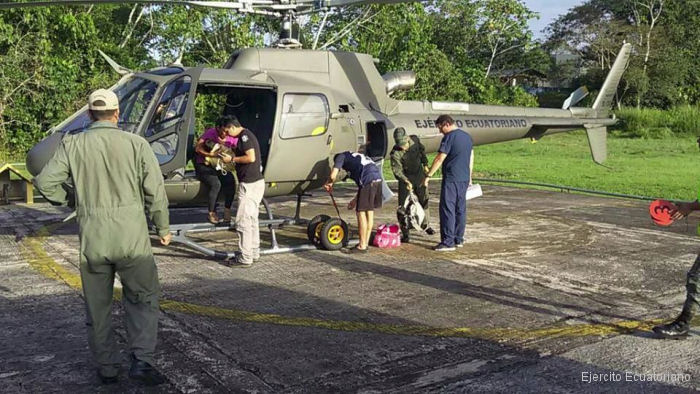 Established 1954 as Servicio Aéreo del Ejército ( Army Air Service ). In 1978 is renamed Aviación del Ejército Ecuatoriana (AEE, Ecuadorian Army Aviation). After the 1981 Paquisha conflict is organized into a Brigade finally becaming Brigada de Aviación del Ejército N 15 Paquisha (BAE, 15th Army Army Brigade) on July 1, 1987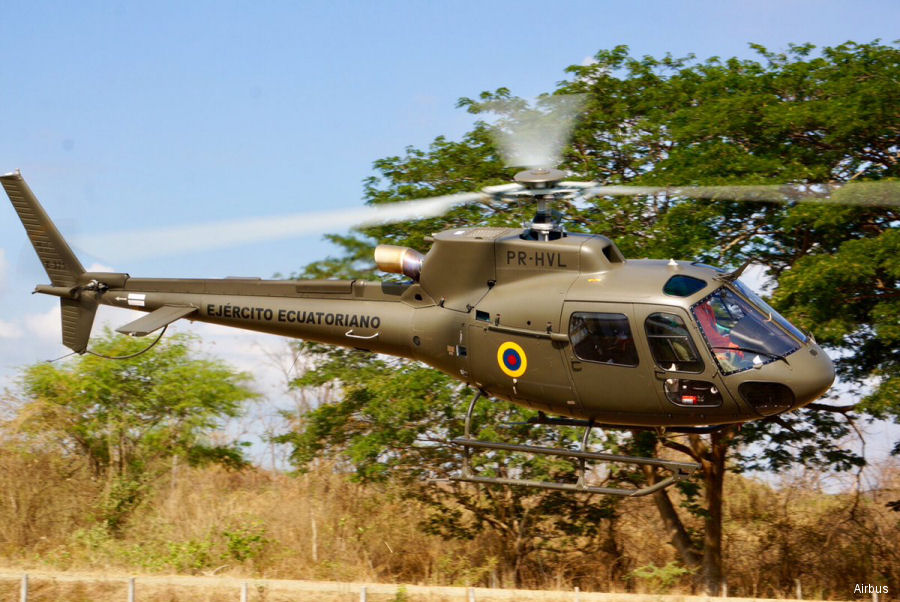 Ecuadorian Army Receives Helibras AS350B3e / H125, 25-Jan-18 : Mexican Airbus branch delivered a new AS350B3e / H125 customized by Helibras (Brazilian Airbus subsidiary) to the Army of Ecuador. A second one expected for this year. H215 and H145 offered.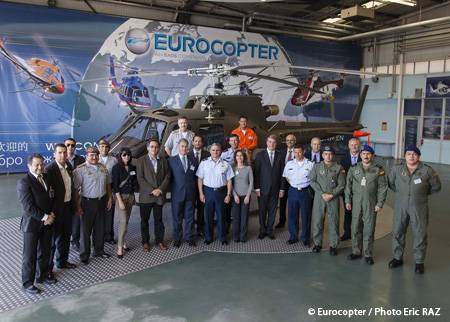 Ecuador receives first 2 AS.550C3A Fennec, 16-Oct-12 : by Gloria Illas - On September 25, Eurocopter delivered the first two AS550 C3 Fennec helicopters to the Ecuadorian Ministry of Defense under a contract signed in 2010 for seven of these helicopters and two AS350 B2s, which were delivered in December 2011. The contract contemplates delivery of two Fennecs per year until 2015.