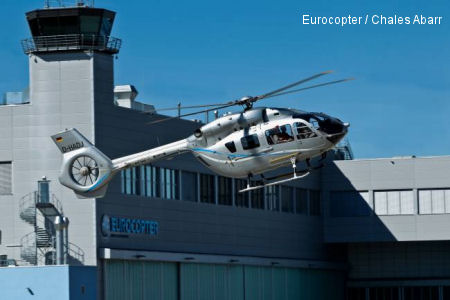 New Helipad at Eurocopter Donauwörth, 12-Sep-13 : Improved safety in poor visibility conditions is an advantage that pilots at Eurocopter in Donauwörth are now able to enjoy. The onsite helicopter landing pad at Eurocopter's headquarters in Germany is the first helipad in Europe to make use of Localizer Performance with Vertical (LPV) guidance, a highly precise, GPS-supported instrument approach procedure.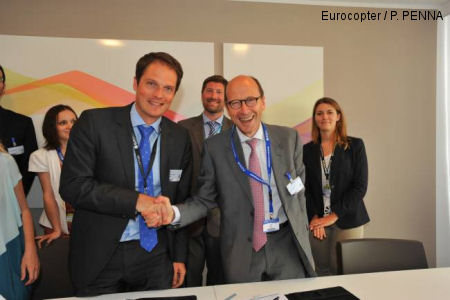 Eurocopter Donauwörth to reduce CO2 emissions, 21-Jun-13 : An innovative total support solution for Eurocopter helicopters in deployed operations was launched with a consortium agreement signed yesterday at the Paris Air Show by its five participants: Eurocopter, DAHER, DCI, Eurotradia and Vector Aerospace.
New development center at Donauworth, 14-May-13 : Eurocopter today officially opened its new Systemhaus helicopter development center at Donauwörth, Germany today in the presence of Bavarian Prime Minister Horst Seehofer.