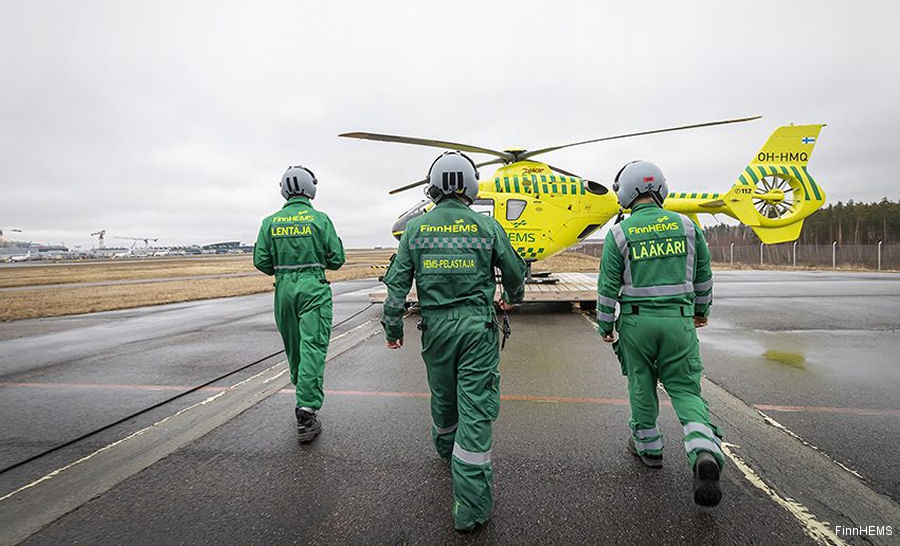 FinnHEMS is the national administrative unit for Helicopter Emergency Medical Services in Finland. Owned by equal shares by the five University Hospital Districts, is a non-profit organization operating from 6 bases Vantaa, Turku, Tampere, Kuopio, Oulu and Rovaniemi.
Helicopters were operated by
BSAA
and
SHT
From 2022, 4 southern bases in Vantaa, Turku, Tampere and Seinajoki will be operated by 5 EC135 helicopters.