Founded as AZAL in 1997 and acquired by UK Vectra Group in 2004. Headquartered at Juhu Aerodrome in Mumbai served the oil and gas industries from Vishakapatnam and Rajahmundry.
Indocopters
is the MRO division of the Group.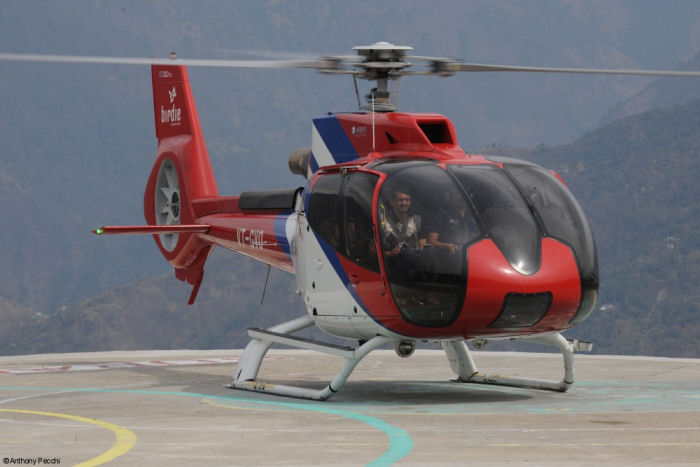 India Global Vectra New H130 in Service, 30-May-16 : India's largest private helicopter operator Global Vectra Helicorp Ltd (GVHL) using their new H130 / EC130T2 exclusively for heli-pilgrimage work. A second one will join soon.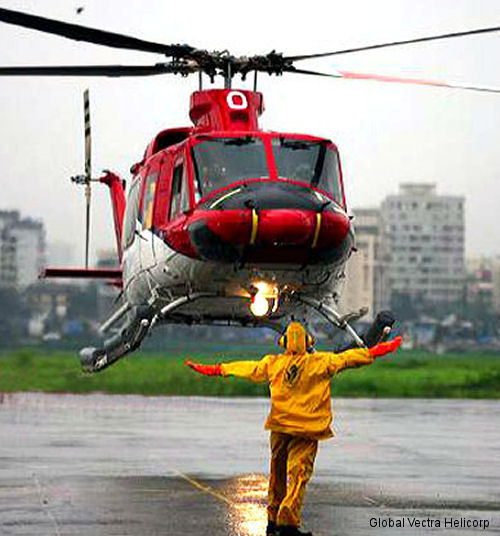 India GVHL Sign HEMS MoU with Era Group, 14-Mar-16 : Global Vectra Helicorp, India s largest private helicopter company, and Era Group sign Memorandum of Understanding (MoU) to develop Helicopter Emergency Medical Services (HEMS) for the Indian market