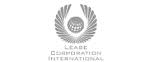 Launched in 2004, LCI is a subsidiary of Libra Group with focus on aircraft leasing. The helicopter leasing division was established in 2012 with an order to AgustaWestland for AW139, AW169 and AW189. On 2015 became Airbus Helicopter EC225e launch customer with an order for 15 aircraft.
As of March 2017, comprises a fleet of close to 60 helicopters, including H130, H175, AW139, AW169 and AW189.
As of January 2020, owns or manage a global fleet of 100 aircraft worth US$1 billion.
In 2021, acquired
Nova Capital