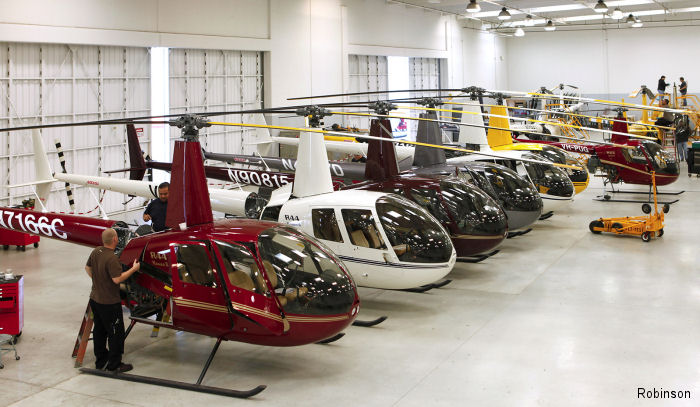 Robinson's first two-place R22 was produced and delivered in 1979, the first four-place R44 in 1993 and the first five-place R66 in 2010.
Visit our Robinson timeline
here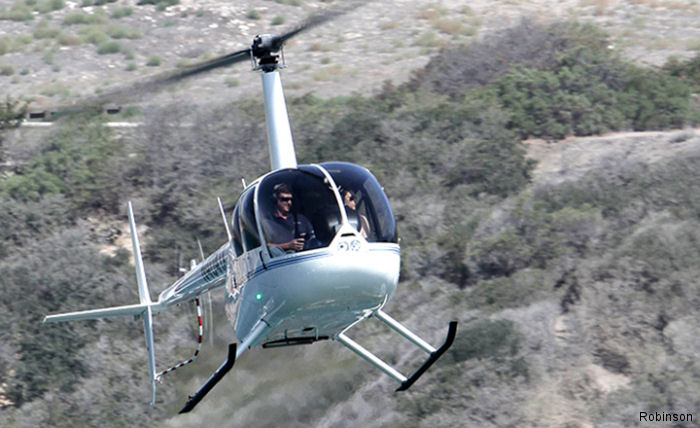 Robinson Responds New Zealand Watchlist Decision, 28-Oct-16 : Robinson shares TAIC (Transport Accident Investigation Commission) concern regarding the low-G mast bumping accident rate in New Zealand, which is significantly higher than in other parts of the world.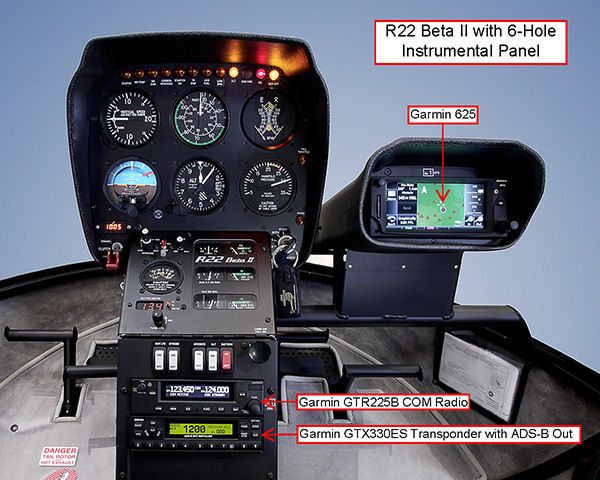 Robinson Introduces Glass Avionics, 07-Feb-14 : Torrance, CA - Robinson Helicopter Company is introducing a new line of instrument panels and avionics for the R22, R44, and R66.
Robinson Produces 10,000th Helicopter, 14-Nov-11 : Torrance, CA — On 10 November 2011, Robinson Helicopter delivered R44 S/N 13217, the company's 10,000th helicopter to come off its production line. A celebration was held at the Torrance factory.
| | | | |
| --- | --- | --- | --- |
| Model | Del'd | From | To |
| Robinson R66 | | 2007 | |
| Robinson R44 | | 1991 | |
| Robinson R22 | | 1975 | |