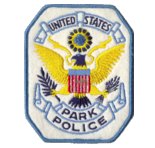 The USPP is a federal law enforcement agency part of the National Park Service which is a bureau of the Department of the Interior.

In addition to performing the normal functions of an urban police force, the Park Police are responsible for guard famous national monuments mainly in Washington DC, San Francisco and New York City.
Model
Del'd
From
To
Bell 412
1991
Bell 206
1973


Model
C/N
Built
ID
206B-2 Jet Ranger
962
N22PP : US Department Of Interior, USPP ?, to N19UD

206L-1 Long Ranger
45287
1979
N22PP : USPP ?

412EP
36219
1998
N22PP : U.S. Park Police (USPP) Aviation Division /Eagle 1; law enforcem ...
: 11sep01 used in evacs on the lawn of the Pentagon
: 16sep13 seen on scene during Navy Yard shooting
: 03oct13 on the lawn at the Capitol, taking away a person who arri ...

206L-3 Long Ranger
51051
1983
N33PP : USPP

412SP
33207
1990
N412PP : USPP
: 20jan17 doing circuits over Trump Inauguration route

206B-2 Jet Ranger
1725
1975
N612BR : USPP ?


6 Construction Numbers in this organisation found