United States Park Police Aviation Section mission set includes aviation support for law enforcement, medevac, search and rescue, high-risk prisoner transport and presidential and dignitary security. US Park Police Aviation Section has provided accident-free, professional public safety aviation services for over 40 years. They were the first helicopter provider of medical evacuation services within Washington, D.C, and continue to provide these services 24/7 to the National Capitol Region. In addition to this, US Park Police Aviation supports the numerous federal and state recreation areas in the areas surrounding the National Capitol Region, including Great Falls Park, Shenandoah National Park, and Catoctin Mountain Park. In these remote environs, injured people are difficult locate and access and require specialized rescue equipment. US Park Police Aviation Section is the primary resource for these remote areas requiring helicopter rescue.

The Aviation Section of the United States Park Police began in April 1973 and started with one Bell 206B based at the Anacostia Naval Air Station alongside the Metropolitan Police Department's Aviation Unit. A second helicopter, a Bell 206B3, was added in 1975 and the US Park Police Aviation Section relocated to Andrews AFB. The Aviation Section moved to its present facility on Poplar Point in 1976 where it has remained since. US Park Police Aviation began providing 24-hour coverage to the National Capitol Region in January 1994.

The crew of US Park Police Aviation Section are frequently called to assist at significant events, historical disasters, and emergency incidents throughout the National Capital Region. These incidents have included the crash of Air Florida Flight 90 in January 1982, the September 11th, 2001 attacks on the Pentagon, the D.C. sniper attacks in 2003, the, and the Washington Navy Yard shooting in 2013.

News about Soaring Eagles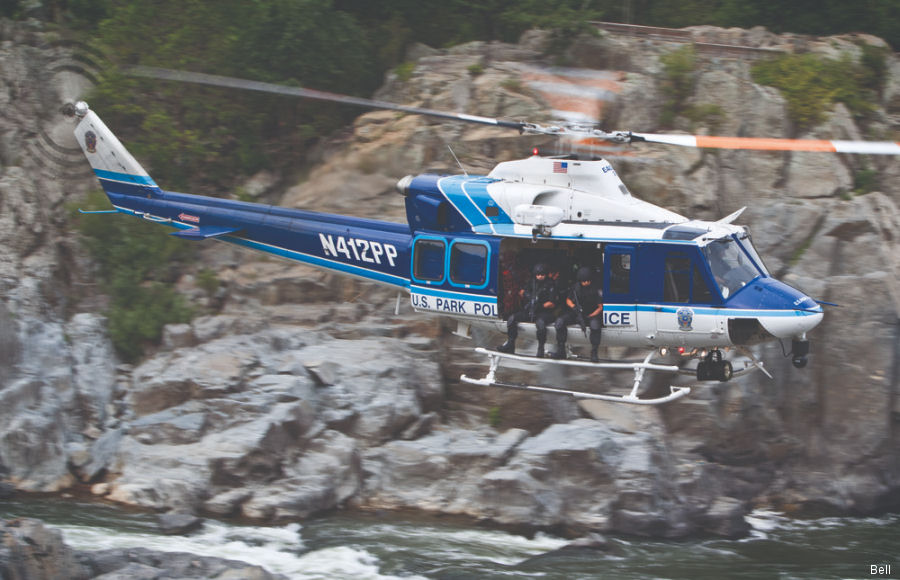 10-Nov-23 -

The U.S. Park Police celebrates half a century flying bell aircraft including the Bell 206B, 206L and 412 helicopters

#ParkPolice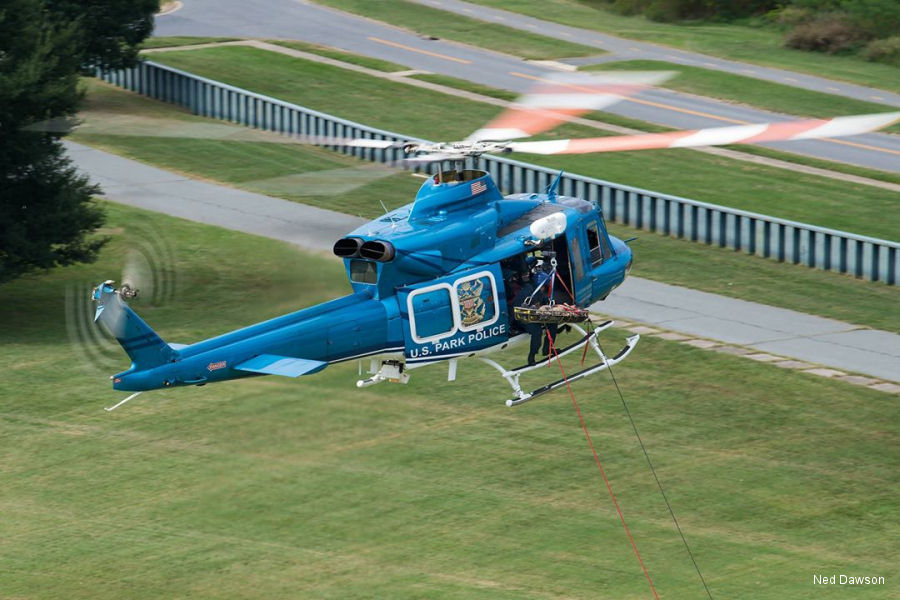 19-Nov-18 -

The United States Park Police operates 3 Bell 412 and a Bell 206 in the Washington DC area from its base named "The Eagle's Nest"

#WashingtonDC
Soaring Eagles List of helicopters
C/N
Version
Built
In this Org
In other Org
36316
412ep
2003
N11PP : Based at Eagles Nest operated by USPP

N7015K
- N453AC

4372
206b-3
1995
N206RW : United States Department Of Interior from Aug01; United States Park Police+

- CX-BQZ
N206RW

36219
412ep
1998
N22PP : U.S. Park Police (USPP) Aviation Division /Eagle 1; law enforcement and E+

45287
206l-1
1979
N22PP : USPP ?, to N613

962

w/o 1993

206b-2
N22PP : US Department Of Interior, USPP ?, to N19UD

N613
- N3202A

51051
206l-3
1983
N33PP : USPP; Nov18 still

33207
412sp
1990
N412PP : USPP

- N412PP

1725
206b-2
1975
N612BR : USPP ?

- N612BC