4 EHM from 1 July 2001 flying with SA330B. Until sep2009 they flew with code range CZL-CZZ.

1 EHAP from 1993 flying with Gazelle (serveral types). Until sep2009 flew with code range CWA-CWJ.

The unit deployed 4 Puma to Mandelieu, to support possible extraction of delegates from the Nov 2011
G20 summit
.

News of 1 Regiment D'Helicopteres de Combat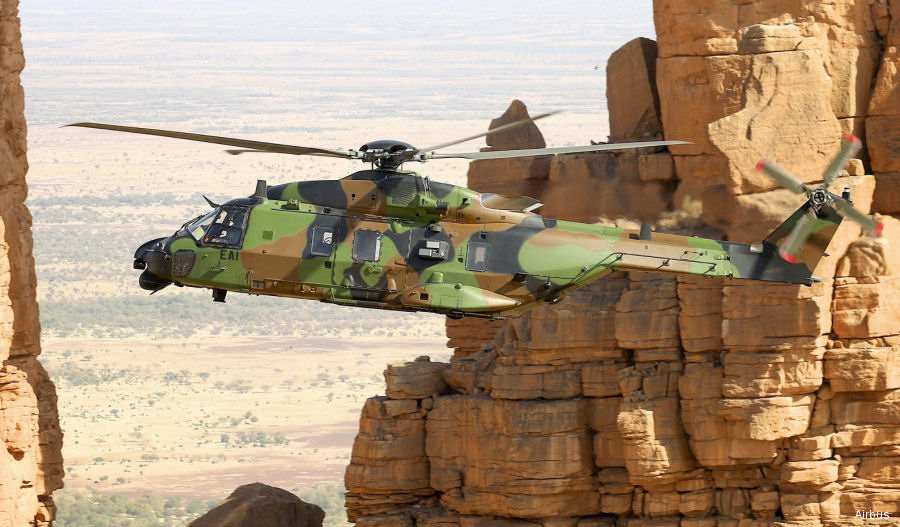 Six Years for French NH90 in the Sahel, 23-Apr-21 :

#NH90 Since November 2014 the NH90 TTH Caïman (Cayman) of the French Army Aviation (ALAT) 1st Combat Helicopter Regiment (RHC) are deployed in the African Sahel region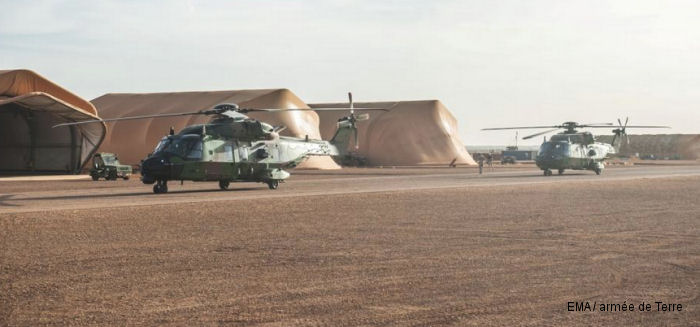 Two French Army NH90 Arrived at Mali, 06-Nov-14 : Two French Army (ALAT) NH90 Caiman from the 1st Regiment of Combat Helicopters (1 RHC) arrived in Gao, Mali for Operation Barkhane on November 3rd, 2014