The 12th Aviation Battalion ( Joint Force Headquarters-National Capital Region, JFHQ-NCR ) is responsible for providing aviation support to the Military District of Washington, federal agencies and technical rescue support within the National Capital Region.

Is comprised of three helicopter companies, a helicopter-maintenance company, a headquarters company, and the 911th U.S. Army Technical Rescue Engineer Company.
A company
flying with UH-60A
B company
Black Sheep
flew UH-1 until 2002 then deactivated. Reactivated In 2010 with UH-72A
C company
flying with UH-60A

On 2014 replaced both UH-60A and UH-72A types with UH-60L Black Hawks
News of 12th Aviation Battalion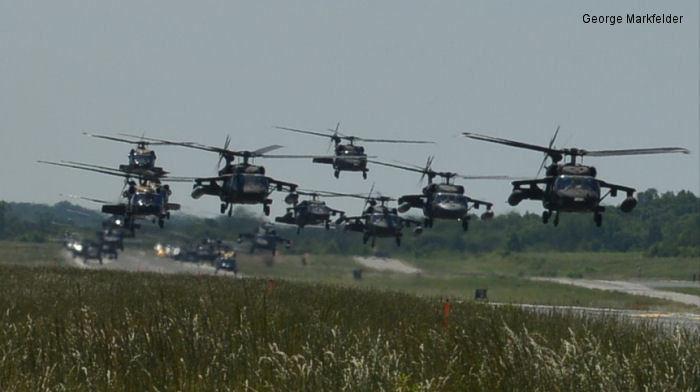 Army aviators fill Washington skies, 09-Jun-14 : WASHINGTON by George Markfelder - The skies over the Nation's Capital were filled with helicopters as the U.S. Army Military District of Washington's Army Air Operations Group, 12th Aviation Battalion flew its entire inventory of aircraft one last time together during a training exercise held June 4, 2014.
12th Avn BN List of helicopters

Help Us
C/N
Version
Built
In this Org
In other Org
9340
uh-72a
09-72120 : US Army; 2010 B/12th Avn BN.