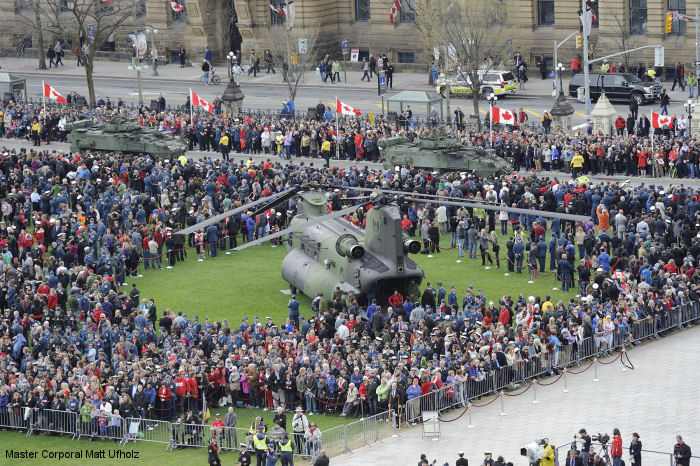 450 Heavy Transport Helicopter Squadron was formed at RCAF Station St. Hubert, Quebec, on March 29, 1968. The squadron moved to Canadian Forces Base Ottawa (Uplands) in May, 1970, and the squadron received Royal Assent for the designation 450 Transport Helicopter Squadron on May 20, 1970. On August 1, 1991, the squadron became 450 Composite Helicopter Squadron and then 450 Tactical Helicopter Squadron on April 1, 1993. The squadron moved back to RCAF Station St. Hubert in August, 1994.

The CH-147 Chinook helicopter was withdrawn from service in the autumn of 1991. 450 Tactical Helicopter Squadron continued to operate CH-135 Twin Huey helicopters in support of the RCMP and Joint Task Force 2 after the Chinook's retirement. In 1996, 450 Squadron was deactivated after almost three decades of uniquely tactical aviation (helicopter) service to the Canadian Armed Forces and was formally disbanded on January 1, 1998.

On May 2, 2012, the squadron was re-established as 450 Tactical Helicopter Squadron to fly the RCAF's new CH-147F Chinook helicopters. The F-model Chinook was officially welcomed to Canada in a ceremony in Ottawa on June 27, 2013. It is much more advanced than its C-model predecessor, and includes systems such as extended-range fuel tanks, and state-of-the-art electro-optical/infra-red sensor systems that allow crews to operate effectively in very low light or reduced visibility conditions.

The squadron is based at Canadian Forces Base Petawawa, and reports to 1 Wing Headquarters in Kingston, Ontario. The squadron's motto is "BY AIR TO BATTLE".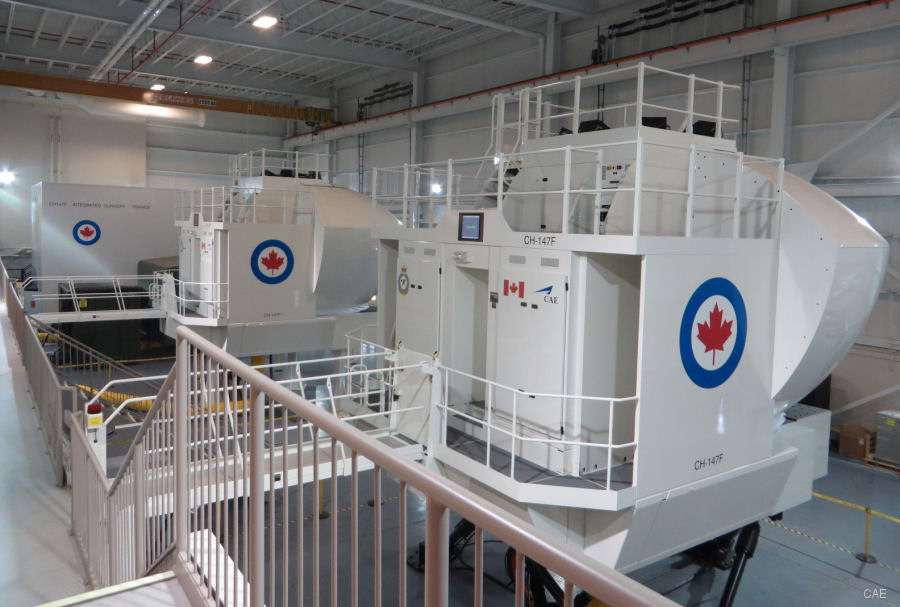 Canadians Prepared for Mali with Virtual Reality, 30-Nov-18 : #Simulator RCAF CH-147F Chinook and CH-146 Griffon aircrews currently deployed in Mali initially experienced the West African country virtually before embarking on the actual operational mission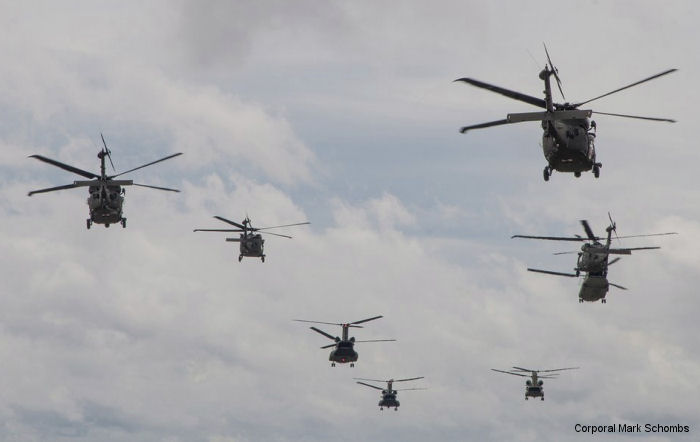 Air Assault Training Over Petawawa, 05-Jul-16 : Canadian and American forces took part in a large multi-national air assault training exercise at Garrison Petawawa, Ontario
CH-147F Chinook Responding to Alberta Wildfires, 08-May-16 : #AlbertaStrong For the first time Canadian CH-147F Chinook operating on a domestic humanitarian operation. Under Operation Lentus, 450 Squadron joins CH-146 Griffons in Province of Alberta emergency response efforts