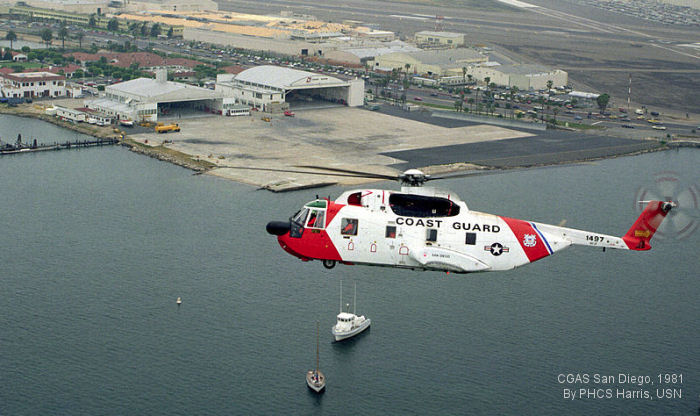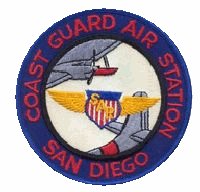 The original facility was commissioned as an air station in April 1937. The base became Group San Diego in the 1960s and then Activities San Diego in the 1980s.

Today San Diego is responsible for a maritime area 200 nautical miles off shore from the U.S. – Mexico border north to San Mateo point and inland on navigable lakes and portions of the Colorado River in California, New Mexico, Arizona and Nevada.
---
1969-1973 when I transferred, San Diego was the only west coast base with HH-3Fs. Numbers 35, 36, 38 and 73 were at San Diego in Sept69 when I arrived there. They replaced the Albatros and HH-52A

1981-1985, I was stationed here as an AT. I remember when this picture was taken, the Navy did some photo ops for the USCG around the Airsta, and I watched it from the ramp you see below. I flew AT on the 1467 (Top Gun Helo), 1471, 1481, 1491, 1497 (pictured here), and I believe 1473 which crashed in AK after I got out. There were probably more as the station compliment was 3 HH3F's. Once the HU25 Falcon arrived in SD, I spent most of my time flying those missions as I was the first person trained as SSO (Surveillance Systems Operator) in Mobile AL, so lots of operational flights in addition to training flights for other SSO's. I lived on base for a couple years as a single enlisted, It was an amazing place to be on San Diego Bay, and had great picnic grounds in the back of the base. Best duty ever! -

News about Coast Guard Air Station San Diego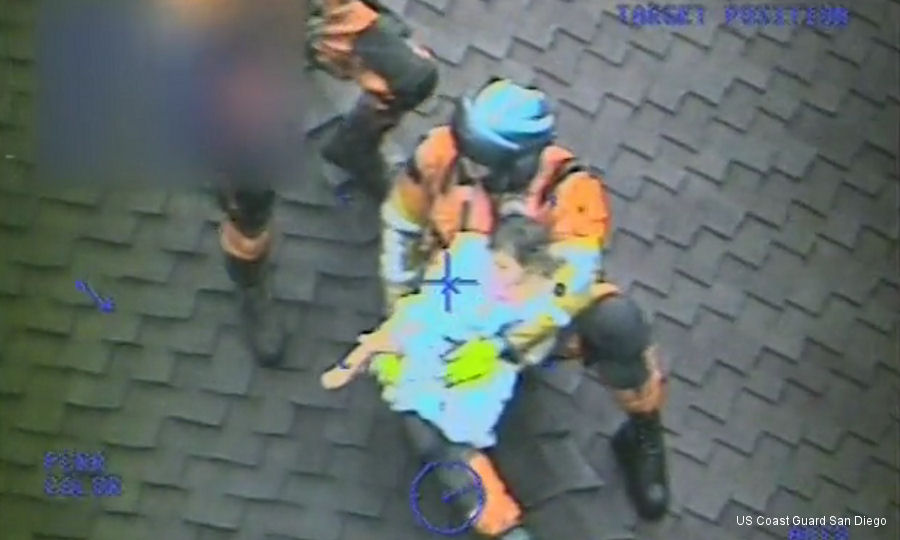 10-Jan-18 -

Coast Guard San Diego' MH-60T Jayhawk assisted the Santa Barbara County Fire Department with rescues after heavy rains caused mudslides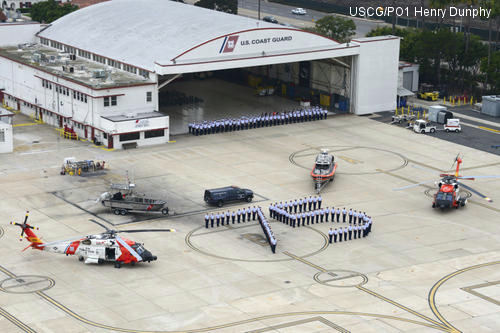 27-Dec-12 -

SAN DIEGO – U.S. Coast Guard members celebrated the 75th year of operating the base located on North Harbor Drive in 2012.
Models