The
HH-60J Jayhawk
replaced the
HH-3F Pelican
in US Coast Guard service. As an example of this helicopter effectiveness, on December 2000 a dramatic rescue took place 200 miles (322 kilometres) off the coast of Virginia, USA. The cruise liner SeaBreaze I suffered an engine failure during a storm and soon began taking on water. One US Coast Guard HH-60J Jayhawk helicopter rescued 26 crewmembers and another Jayhawk rescued the remaining eight. The helicopter with the 26 rescued sailors aboard, combined with its own four crewmen, set a new record for the most people aboard a single H-60.
1992 :
HH-60J Jayhawk
Redesignated MH-60J
2006 :
SH-60F Oceanhawk
ex US Navy, conv to MH-60T
2007 :
MH-60T Jayhawk
MH-60J upgrades
USCG Mobile Training Center New Equipment, 09-Jun-17 : S.A.F.E Structure Designs completed delivery of hangar equipment outfitting for the United States Coast Guard's fleet of Sikorsky MH-60 Jayhawks in Mobile, Alabama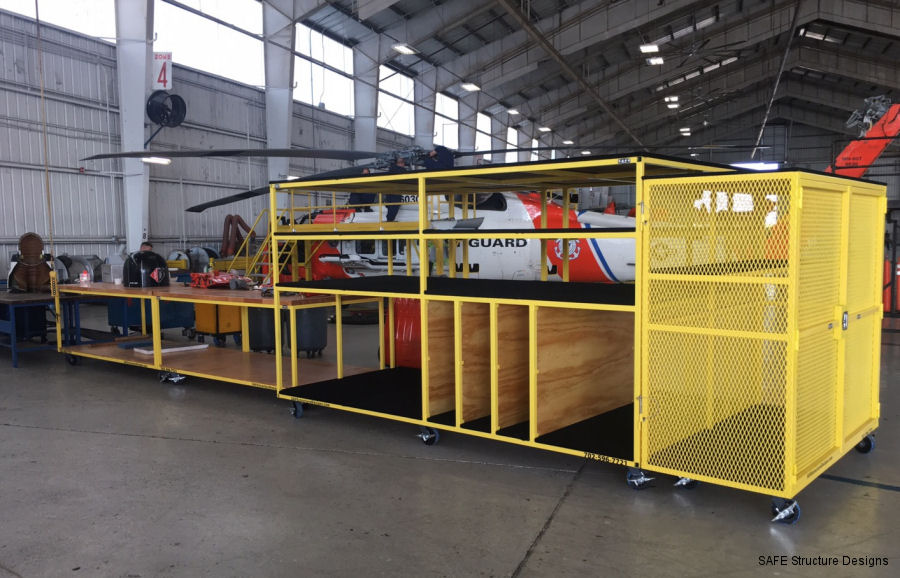 Hangar Equipment for Clearwater's Jayhawk, 11-Apr-17 : SAFE Structure Designs completed the design, engineer and manufacture of its ergonomic hangar equipment outfitting for the U.S. Coast Guard MH-60 Jayhawks at USCG Clearwater, FL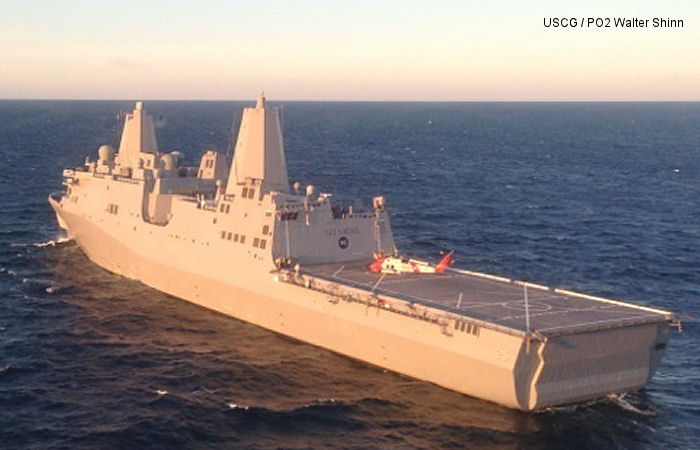 USCG Jayhawks train aboard the USS Somerset, 13-Feb-14 : PORTSMOUTH, Va by Petty Officer 2nd Class Walter Shinn - The Navy's newest amphibious transport dock ship and Coast Guard medium range recovery helicopters trained together in several ship and helicopter exercises Wednesday, Feb. 5, 2014, while transiting the Gulf of Mexico.