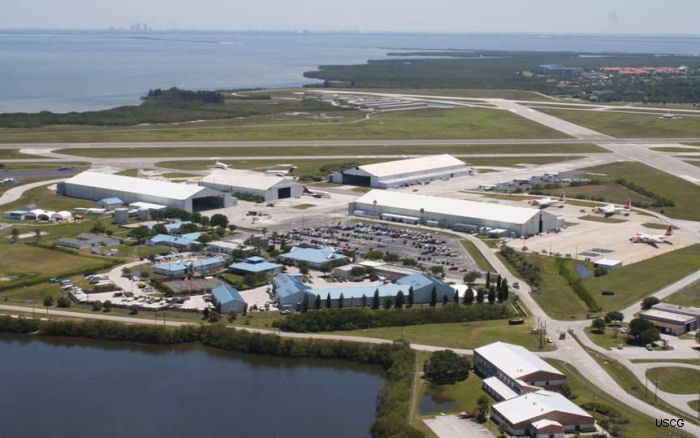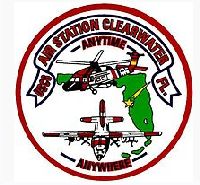 ANYTIME, ANYWHERE
. Created in 1976 from former
CGAS St. Petersburg
. The retirement of HU-16 Albatross amphibious aircraft and the arrival of land-based HC-130 Hercules led to the construction of new facilities at St. Petersburg-Clearwater International Airport. Clearwater is the Largest and Busiest Coast Guard Air Station, flying an average of over 400 Search and Rescue cases each year along the coasts of Florida, the Bahamas, and beyond. Operates HC-130 Hercules aircraft and special equipped MH-60 Seahawks with a long-range capability of 600 nautical miles. The base is also highly involved in drug interdiction missions and supporting other government agencies and services deploying to many of the contiguous 48 states, Alaska, Hawaii, the Caribbean, Central and South America, Europe, and many other parts of the world.
---
I was station at USCG air station Clearwater from 1979 to 1982. I was an AE2 when I got out.. I was a Air crewman on the HH3F

News of Coast Guard Air Station Clearwater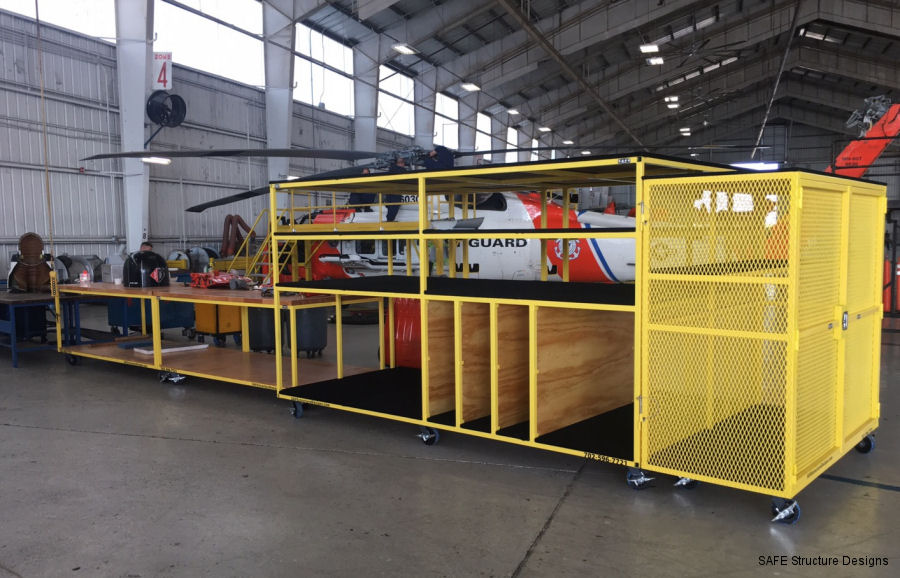 Hangar Equipment for Clearwater's Jayhawk, 11-Apr-17 : SAFE Structure Designs completed the design, engineer and manufacture of its ergonomic hangar equipment outfitting for the U.S. Coast Guard MH-60 Jayhawks at USCG Clearwater, FL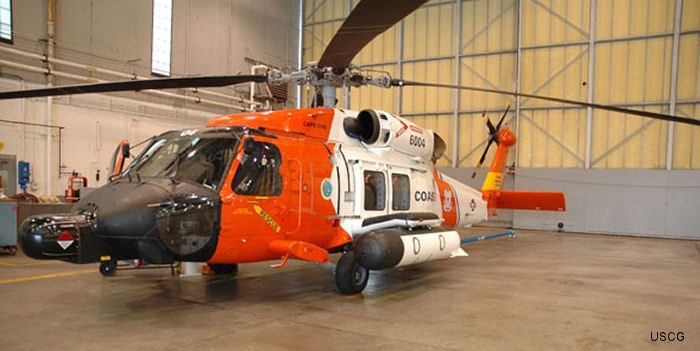 S.A.F.E. Structure Awarded Contract for Jayhawk, 10-Jun-16 : Dina Gorby's S.A.F.E. Structure Designs awarded contract to design, engineer and manufacture custom hangar equipment for the United States Coast Guard's Clearwater Air Station MH-60 Jayhawk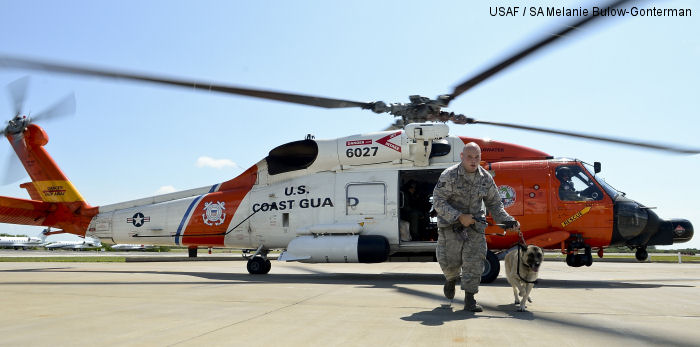 K-9 air power, 09-Jul-14 : by Senior Airman Melanie Bulow-Gonterman - The 6th Security Forces Squadron military working dog section teamed up with the U.S. Coast Guard Air Station, Clearwater, Fla., to familiarize four MWD's with being in the presence of and flying in a helicopter, June 30, 2014.