The US Coast Guard evaluated the Sikorsky S-62A prototype N880 during 1959-1960. It was sufficiently impressed with the S-62s performance over the
HO4S-3G/HH-19G
that it ordered 99 to fulfill its short range SAR requirement. Intitially designated HU2S-1G Seaguard, it was re-designated as the HH-52A Seaguard in October 1962. Deliveries commenced in 1963 and were completed in 1967 along side its larger stablemate, the
Sikorsky S-61R/HH-3F Pelican
long-range SAR helicopter.

The HH-52 saved over
15,000 lives
in its twenty-five years of service with the United States Coast Guard.
They were replaced by the
Dolphin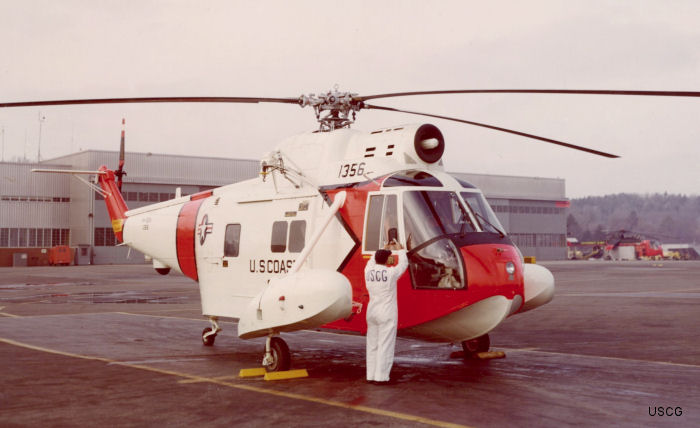 Coast Guard Remembers Crew of HH-52A 1363, 22-Dec-15 : The U.S. Coast Guard held a memorial service in remembrance of the HH-52A 1363 helicopter crashed on December 22, 1964 during the North Coast's "Storm of the Century."