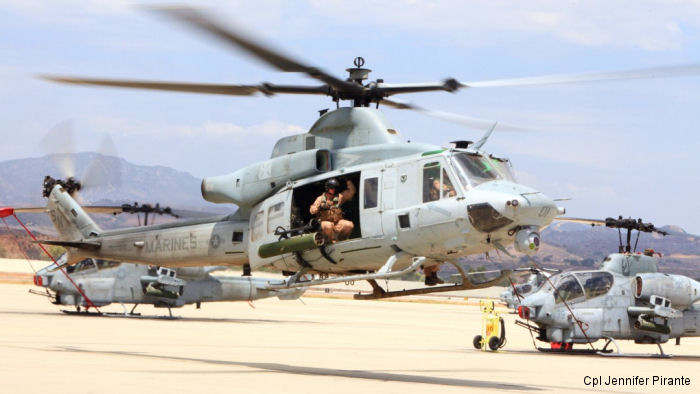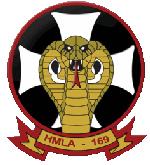 HMLA-169
Vipers
activated 30 September 1971 at Camp Pendleton as HMA-169 and assigned to Detachment, MAG-16. Reassigned during September 1978 to MAG-39. Redesignated 1 October 1986 as HMLA-169. During the 1970s and 80s the squadron was involved in the Unit Deployment Program, deploying to Okinawa for 6 month periods. HMLA-169 served in Operation Desert Shield/Storm 1990-91 and participated in Operation Sea Angel (Bangladesh Flood Relief). HMLA-169 has also been deployed to Iraq in support of Operation Iraqi Freedom .

HMLA-169 initially equipped with the US Army single engine
AH-1G Cobra
from 1971 thru 1976
Tail Code SN
In the escalation of tensions leading up to the 1983/84 Lebanese conflict, AH-1T of HMA-169 attacked positions in Beirut, in response to attacks near the airport on 29 Aug 1982.

---
1983-1986, I served in HMA 169 at Camp Pendleton, as an aircraft structural mechanic on the AH1-T Tows

News of Marine Light Attack Helicopter Squadron 169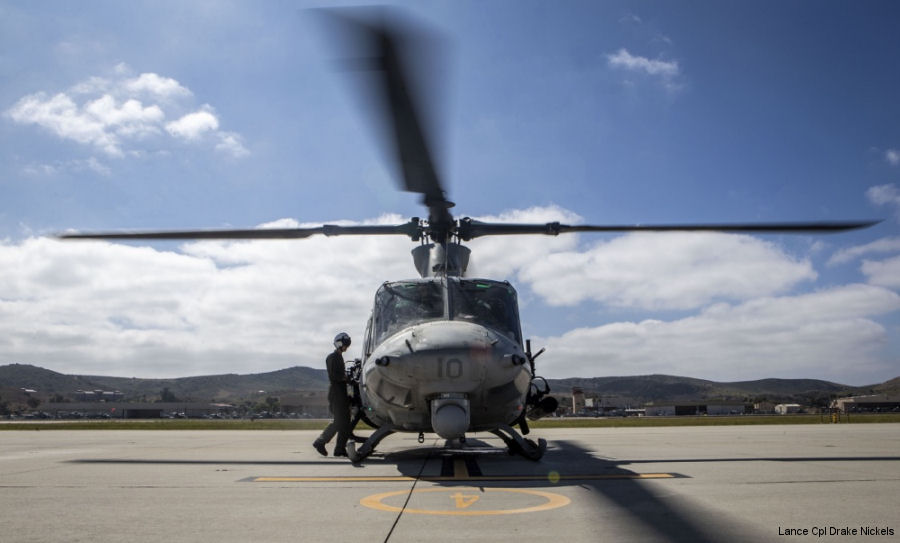 Camp Pendleton Marines in Summer Fury, 24-Jul-20 :

#SummerFury US Marines Light Attack Helicopter Squadron HMLA-169 conducted aerial gunnery training at NAF El Centro as part of Exercise Summer Fury with UH-1Y and AH-1Z helicopters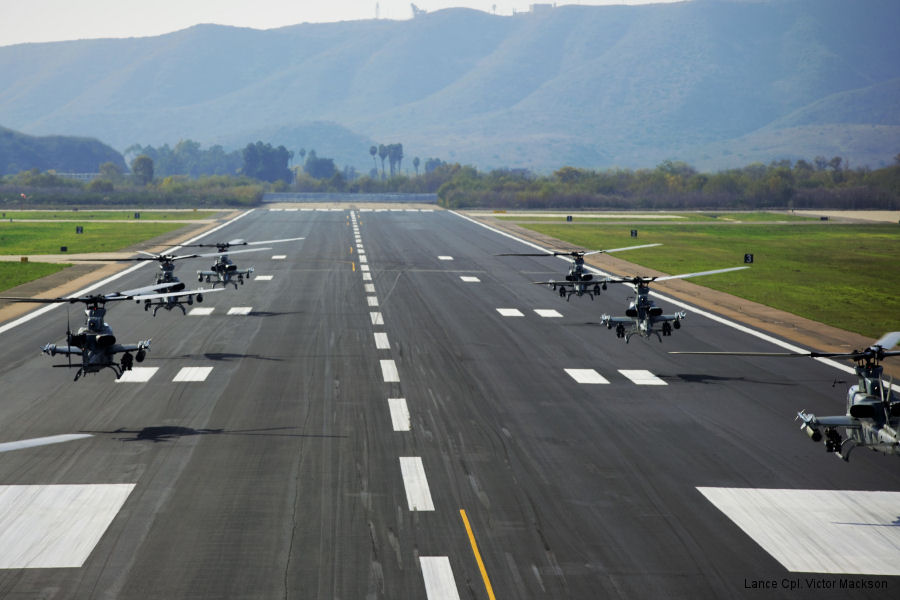 Marine Vipers Tests Strike Capabilities, 22-Dec-19 : #Vipers Twelve Bell AH-1Z Viper attack helicopters from Marine Light Attack Helicopter Squadrons 169 and 469 conducted training exercise in South ern California employing AGM-114 Hellfire air-to-ground and AIM-9 Sidewinder air-to-air missiles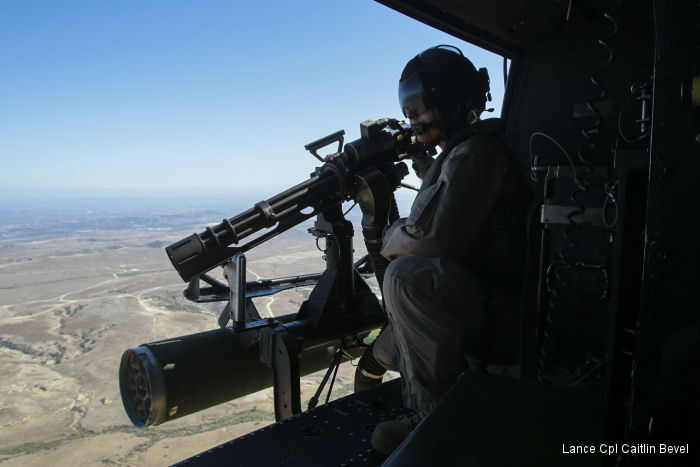 Marines HMLA-169 Vipers Test Their UH-1Y Venom, 22-Sep-15 : Marines with Marine Light Attack Helicopter Squadron HMLA-169 conducted weapons proficiency training with the UH-1Y Venom helicopter aboard Marine Corps Base Camp Pendleton, CA