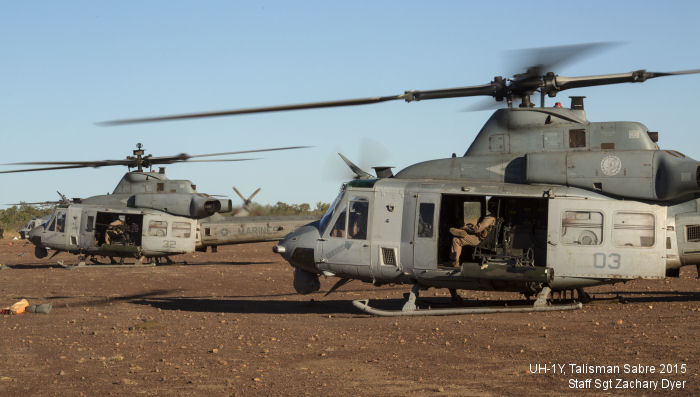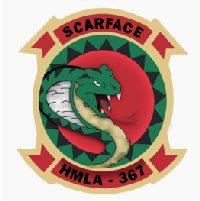 Scarface
, tail code
VT
,
Formed from
VMO-3
in March 1968 as HML-367. On December 1969 received the AH-1G Cobra and is redesignated as HMLA-367.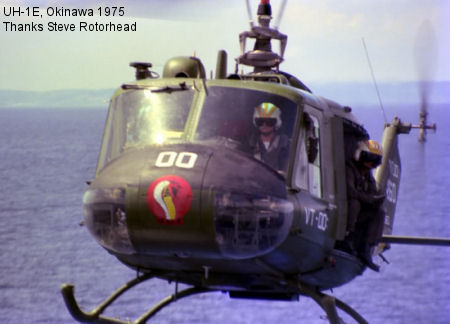 The last HMLA-367 AH-1W Super Cobra was retired in Mar 2018. It is being replaced by the AH-1Z Viper; three of which arrived in Dec 2017.

---
Huey picture was taken in late 1975 by Lt Steve Hornberger. I believe the crew chief was Corporal Dennis Angelica, and they were doing carrier quals. I was flight line section chief with hmla-367 Scarface at the time. Commanding officer was lieutenant colonel James Gentry and during a 2012 reunion, he shared with us that were there, and Dennis Angelica was one of us.

News of Marine Light Attack Helicopter Squadron 367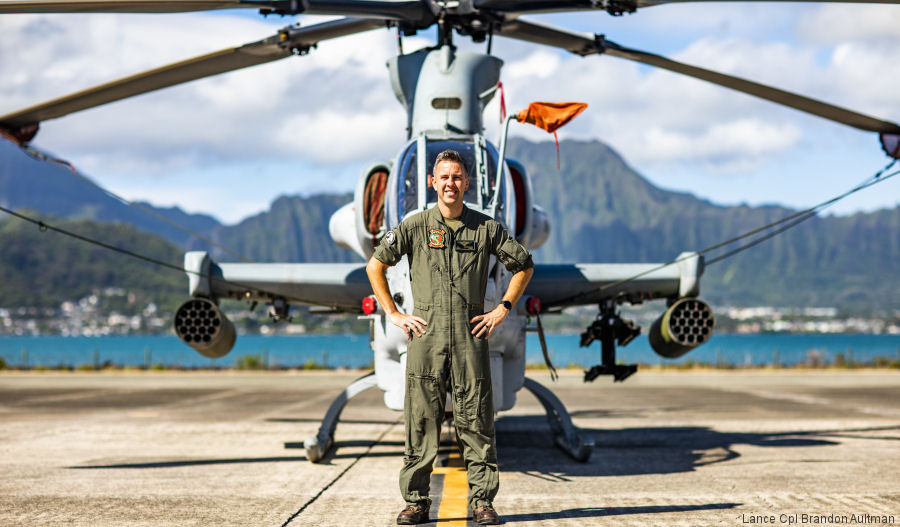 Marine Aviator 2021 for HMLA-367 Pilot, 02-Jul-21 : #MarineAviator Captian Joshua Hazeldean a pilot from Marine Light Attack Helicopter Squadron HMLA-367 "Scarface" wins the 2021 Marine Aviator of the Year Alfred A. Cunningham Award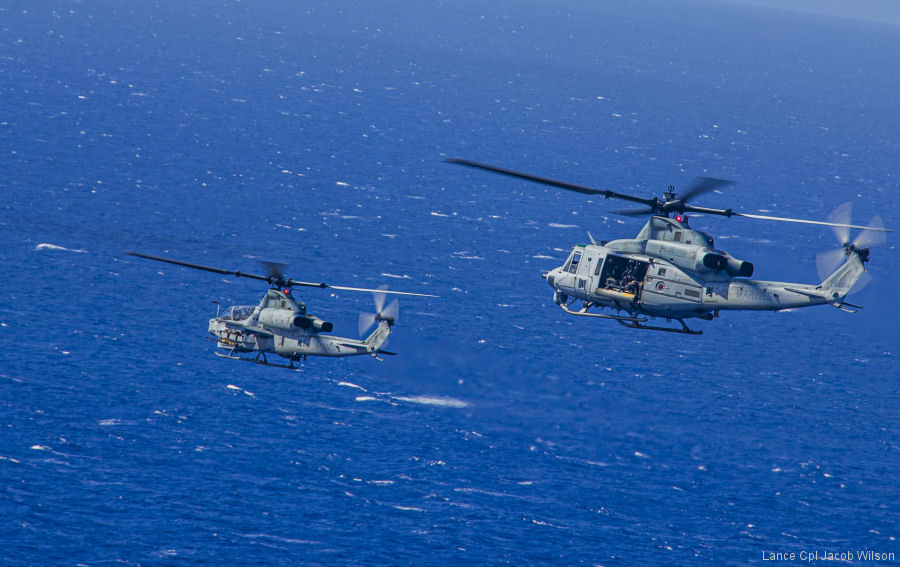 Marine and Navy Training Maritime Strike Capability, 19-Jun-20 :

Marine Light Helicopter Attack Squadron HMLA-367 AH-1Z Viper and UH-1Y Venom helicopters joined a Navy' Helicopter Maritime Strike Squadron HSM-37 MH-60R Seahawk to conduct an integrated maritime strike exercise off the coast of the Pacific Missile Range Facility, Hawaii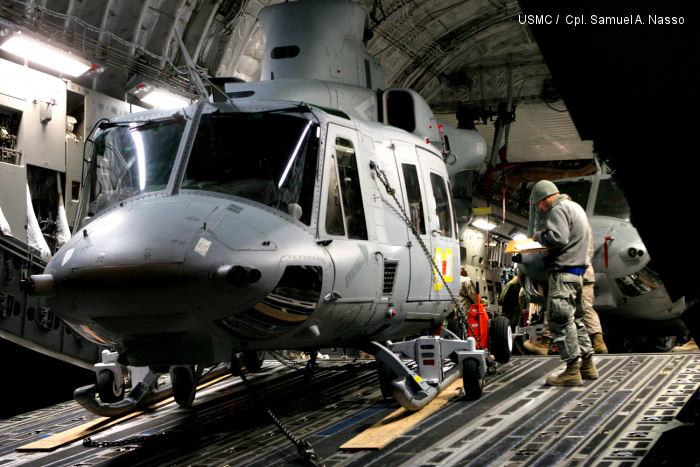 UH-1Y from HMLA-367 first combat deployment, 13-Nov-09 : CAMP BASTION, Helmand province, Islamic Republic of Afghanistan by Lance Cpl. Samuel A. Nasso, Marine Aircraft Group 40 - The sound of four blade rotors echoes across the Helmand sky, as the UH-1Y Huey helicopter made its first combat deployment with Marine Light Attack Helicopter Squadron 367 "Scarface".