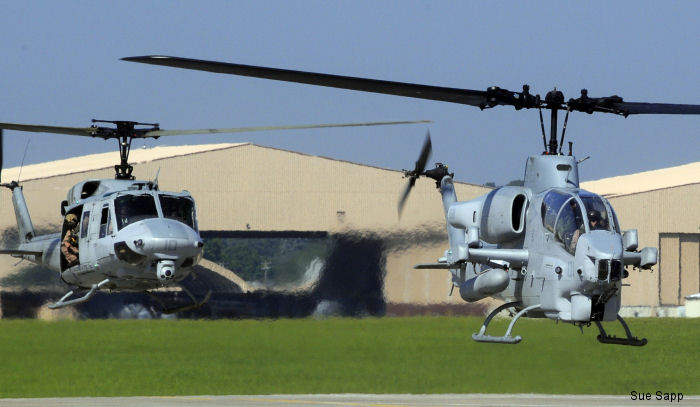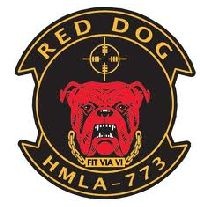 Red Dogs
, tail code
MP
,
MN
,
MM
Marine Corps Reserves.
1958 - Marine Helicopter Transport Squadron 773 (HMR-773)
1962apr - Marine Medium Helicopter Squadron 773 (HMM-773)
1962aug - deactivated
1968 - reactivated
1969sep - deactivated
1971 - Marine Attack Helicopter Squadron 773 (HMA-773)
1971/78 Army AH-1G
1978/1992 AH-1J
1992- AH-1W
1994 merge with
HML-776
1994 - Marine Light Attack Helicopter Squadron 773 (HMLA-773)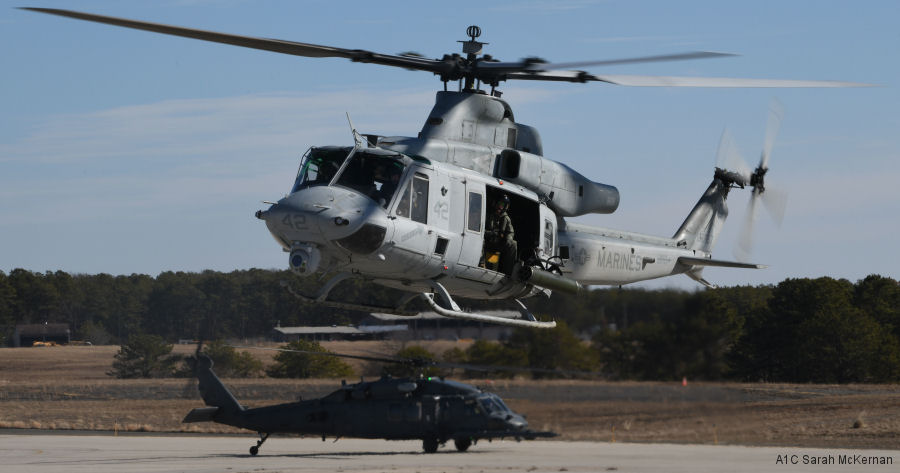 15-Feb-23 -

New York Air National Guard 106th Rescue Wind units ( 101st flying HH-60G Pave Hawk and 102nd PJs ) completed tactical refueling (FARP) and personnel recovering exercise with Marine Reserve Light Attack Helicopter Squadron HMLA-773 AH-1Z and UH-1Y aircrews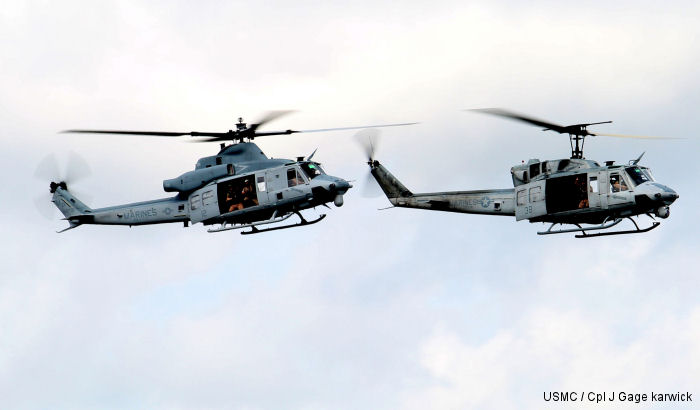 03-Sep-14 -

NAVAL AIR STATION JOINT RESERVE BASE, New Orleans by Cpl. J. Gage Karwick - After more than 40 years of service, the Marine Corps retired the aging UH-1N Huey helicopter during a "sundown ceremony" Aug. 28, 2014, aboard Naval Air Station Joint Reserve Base, New Orleans.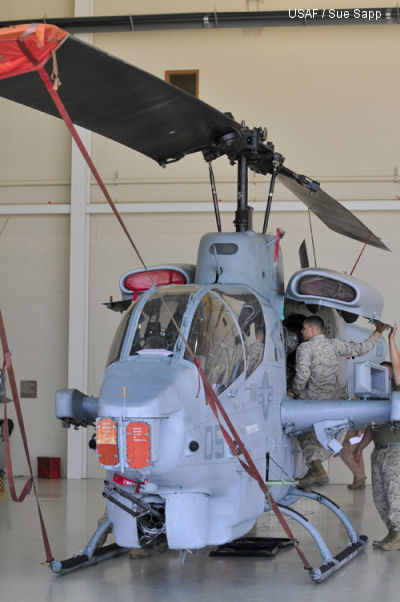 08-Jun-12 -

ROBINS AIR FORCE BASE, Ga by Jenny Gordon, Robins Public Affairs - Marine Light Attack Helicopter Squadron 773, the Marine Corps Reserves' only attack helicopter squadron, includes 350 Marines stationed here.
Models