Beacon Health System, Memorial Children's Hospital. Serves 150 miles around their base at the South Bend Regional Airport. Operated by
Metro Aviation
.
News of Memorial MedFlight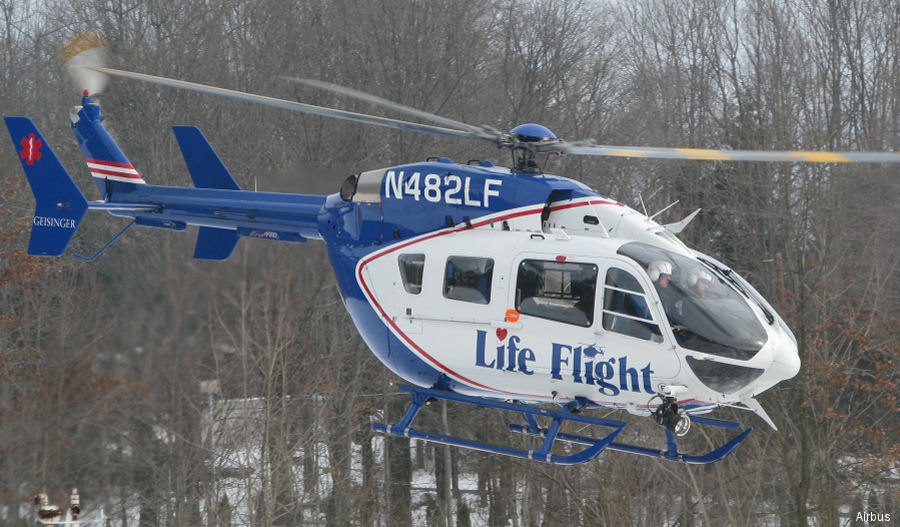 CAMTS Accreditation for 16 Medical Units, 01-Aug-17 : The Commission on Accreditation of Medical Transport Systems (CAMTS) provided reaccreditation to 13 air medical services and awarded new accreditation to three.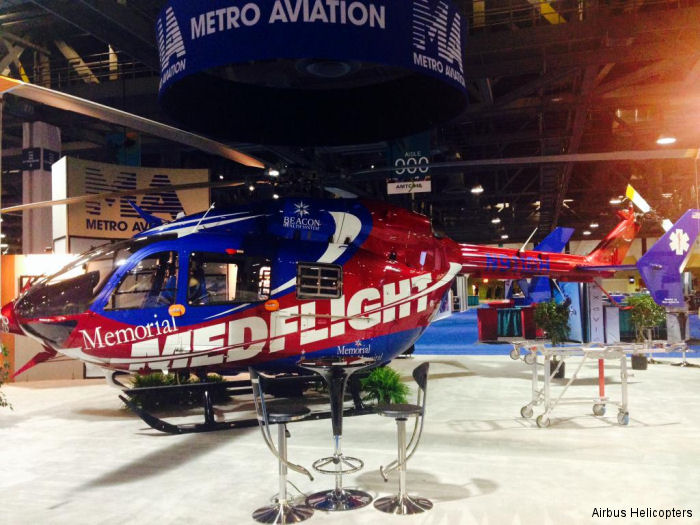 Metro Aviation at AMTC 2015, 19-Oct-15 : Metro Aviation, leader in helicopter completions and air medical operations, showcasing EC145 at the Air Medical Transport Conference October 19-21 in Long Beach, California.
Years
Models
Eurocopter EC135P2
Eurocopter EC145


C/N
Version
Built
In this Org
In other Org
0428
ec135p2
2005
N3842 : Chase Equipment Leasing Inc at Columbus, OH Jun06-Jun11; Memorial MedFligh+

- N3842 : JP Morgan Chase Bank Na at Columbus, OH Jun11-Jun12
N3842 : Air Methods from Jun12

9545
ec145
2012
N911BH : Memorial Hospital of South Bend Inc at South Bend, IN from Mar13; Memorial+

N375AE : American Eurocopter Dec12, test serial D-HADI
N375AE : Metro Aviation Jan/Feb 2013