Helicopter Sikorsky HSS-2 Sea King Serial 61-272 Register 151552 N561SC N81661 used by US Navy (United States Naval Aviation) Sky Cats Puma Corp Carson Helicopters. Built 1964. Aircraft history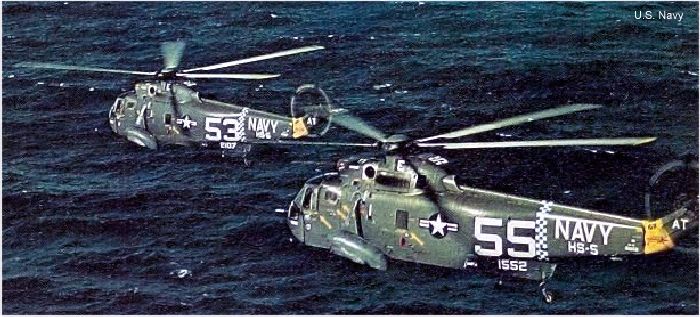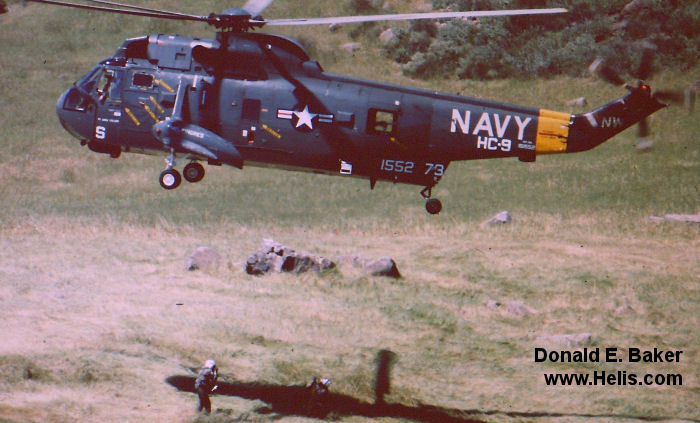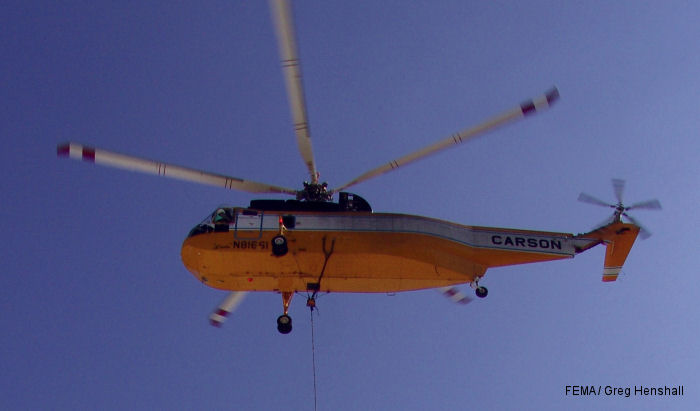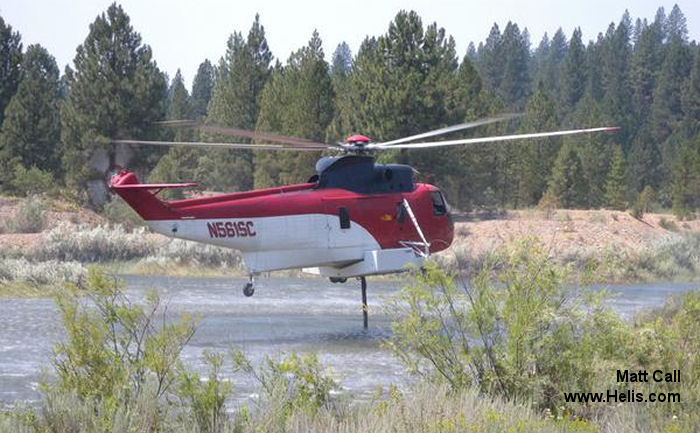 ID
New Layout

151552


US Navy
USN redesig SH-3A 1962, d/d 1964
1967 (pic1) as HS-5 /AG-55 with CVSG-54 USS Essex (CVS-9) off the Netherlands flying with BuNo 152107

151552


US Navy
Sikorsky HH-3A Big Mother
conv HH-3A type Combat Search and Rescue
asg HC-7 in Viet Nam
transf to HC-9 upon HC-7 deactivation in 1975

151552


US Navy
1976/77 (pic2) as HC-9 /NW-73 at Camp Pendleton, CA during CSAR exercise still in Dark Gloss Gray Paint scheme which later transitioned to a low IR Green with black lettering

N81661


Carson Helicopters
Carson Helicopters from Apr96
conv S-61A type with a modified landing gear without float stabilisers
27sep05 (pic3) at Houma-Terrebonne Airport, LA

N561SC


Sky Cats Puma Corp
Sky Cats Puma Corp at Billings, MT from Jul07
firefighting
Jul14 (pic4) rafts water along the Grimes Creek road near Pioneerville, ID on the Whiskey Complex.