Helicopter Westland Whirlwind HAR.10 Serial wa361 Register XP345 used by Royal Air Force RAF. Built 1962. Aircraft history and location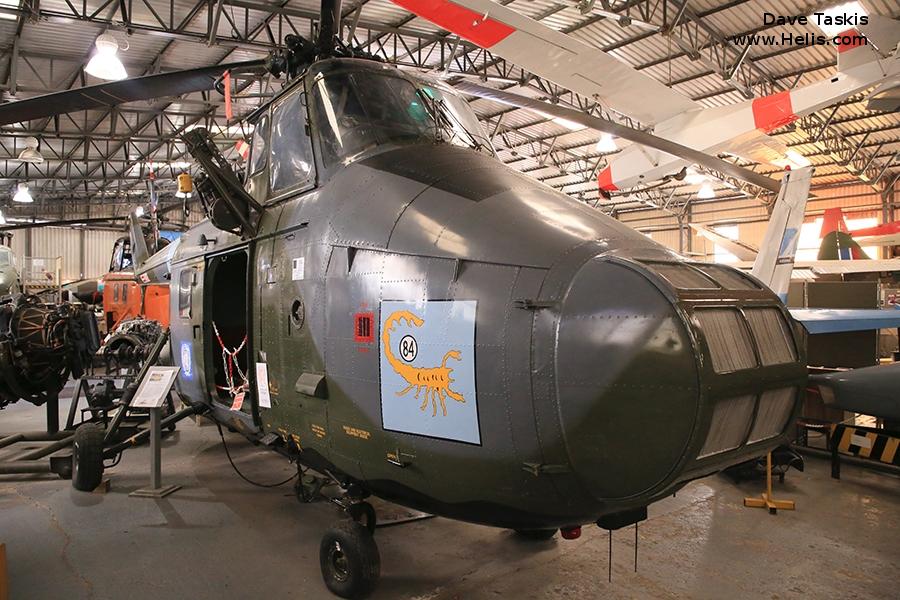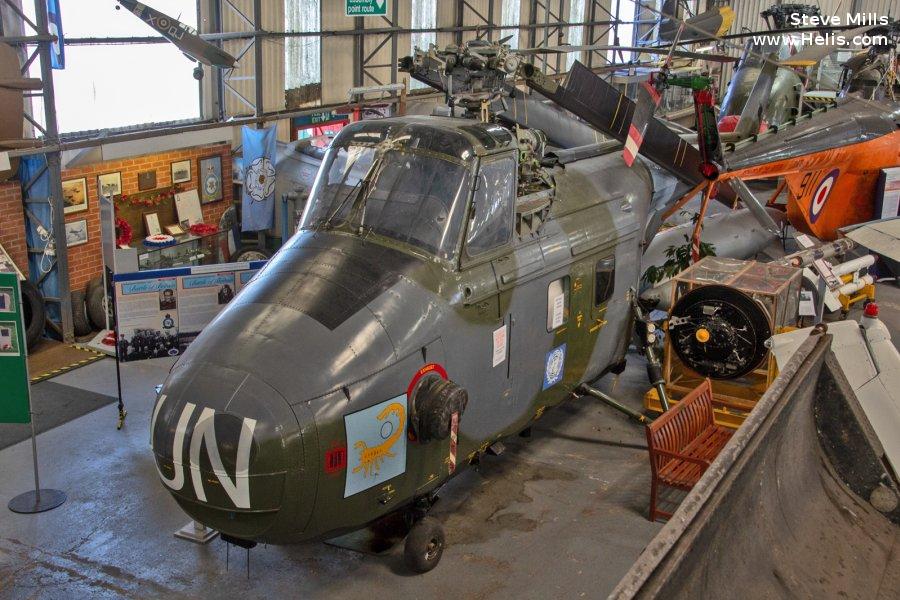 XP345

1962-01-24
Westland Whirlwind HAR.10, c/n WA361, ff: 24Jan62
del Royal Air Force as XP345, 01Feb62
wfu as 8792M, unk
pres. AeroVenture, Doncaster, unk.
CFS(H)/W-L by Apr 1962
202 Sq/M by Jul 1967
1563 Flt
84 Sq B Flt by Sep 1972 retired Feb 1982
became 8792M for GI at Alexander Barracks Dhekelia by 1983
Shawbury store by Aug 1986 for disposal. 84 Squadron

-

2002-04

A

EGYK

Restoration

under restoration by Yorkshire Helicopter Preservation Group at Elvington by Apr 2002
2018-04-20

B

EGCI
XP345 Preserved at the South Yorkshire Aviation Museum
United Nations marks



2019-09-05

B

EGCI

Exhibit

at Aeroventure, Doncaster in 84 Squadron and UNFICYP colours. Note spray/sand filter attached to nose.