Helicopter AgustaWestland AW169 Serial 69038 Register G-TCAA used by UK Air Ambulances Specialist Aviation Services. Built 2016. Aircraft history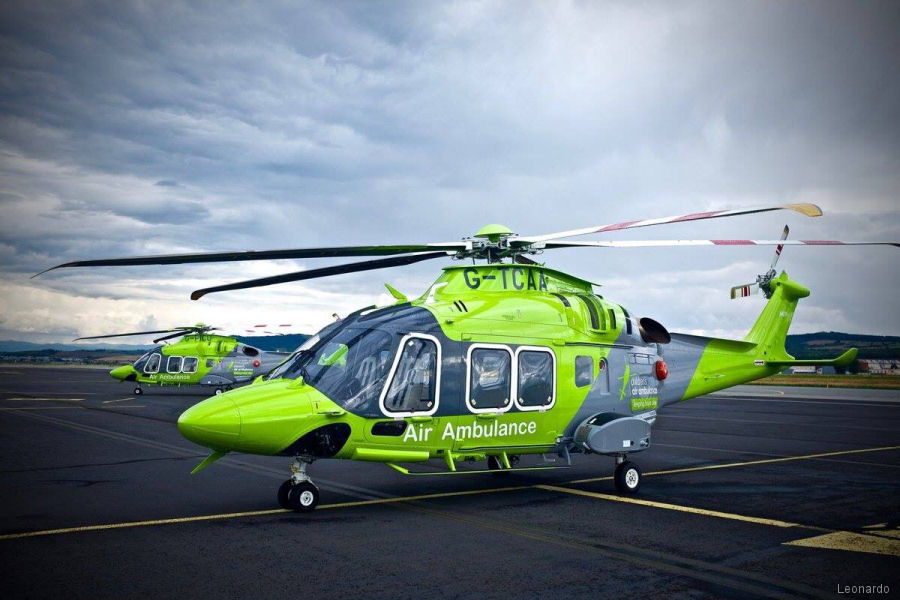 ID
New Layout

G-TCAA


Specialist Aviation Services
SAS from Aug17, test serial I-EASJ for Childrens Air Ambulance

G-TCAA


UK Air Ambulances
Children Air Ambulance Aug18, op by SAS


G-TCAA


UK Air Ambulances
04feb19 passed over head UPTON (waymarker) .EX Barnsley. heading East @ 12:28 pm , MELTON 2050 ft. 12:36pm , ARR : Hull Royal. 12:40

G-TCAA


UK Air Ambulances
Royal Derby Hospital ( 03-apr-19 )
03apr19 circling over west side of Derby. Appears to be carrying out practice approaches and landings at Royal Derby Hospital.