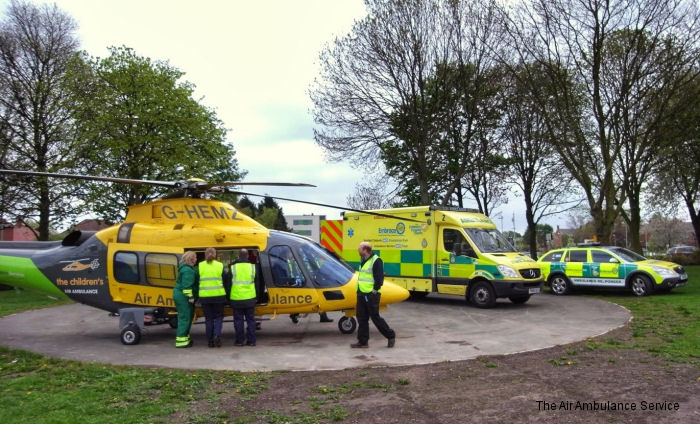 Based in Coventry, Warwickshire, they carried out their first transfer using own dedicated helicopter on May 12th, 2013.
This service is unique in the UK. It exists to transfer critically ill children and babies who are already in a hospital to a more specialised paediatric and neonatal hospital. It generally does not attend
accidents
and operates as a patient transfer service.

News of Children Air Ambulance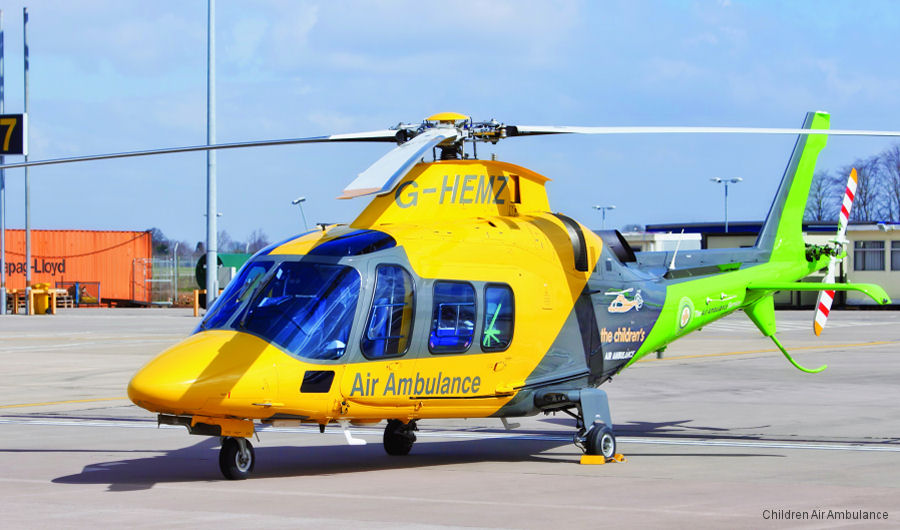 CAMTS Announces First Dual Accreditation, 31-Oct-17 : The Commission on Accreditation of Medical Transport Systems (CAMTS) granted First Dual Accreditation to Embrace Yorkshire & Humber Infant and Children's Transport Service from South Yorkshire, UK
The Children Air Ambulance to fly in 2012, 05-Dec-11 : The Children's Air Ambulance is delighted to announce to all our supporters that our dream of providing a national bespoke helicopter transfer service for seriously ill children is soon to be a reality.
C/N
Version
Built
In this Org
In other Org
22156
aw109s
2009
G-HEMZ : Children Air Ambulance op by Sloane; 21may13 pictured at Norwich

G-HEMZ : Sloane since Jan10; air ambulance

69038
aw169
G-TCAA : Children Air Ambulance, op by SAS

G-TCAA : SAS, test serial I-EASJ for Childrens Air Ambulance