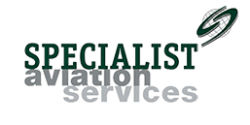 SAS
is the parent company of two public service air support in the United Kingdom: the
Police Aviation Service
and
Medical Aviation Service
. As of 2012, they operate and maintain over 30 aircraft of various types including 15 air ambulances and 13 police helicopters.
UK headquarters are based at Gloucestershire Airport (
EGBJ
) whilst continental European Support Center is based in Genk, Belgium. From these two locations they support maintenance bases and customer operations around Europe and the Middle East.
News about Specialist Aviation Services
More News ...


Model Types